I'm a guinea pig. Actually, I've been a guinea pig many times in my life: every time I started a new school cycle, there was some education reform or some experimental project launch. At work, I often inaugurated new clients' partnerships and roles.
Therefore, when @alberto and @noemi told me that I would collaborate with them in coordinating the brand new EarthOS, our environmental and climate related unit, I knew what to expect: uncertainty and lack of informations, just to start. That's something intrinsic to every beginning. The question is: how would we manage it?
I have to say that autonomy is very appreciated in Edgeryders. In fact, the whole website is conceived as a practical resource to let people to be independent. Everything is carefully described to help collaborators in every task, with a detailed company manual. Also, the in-house communication is hosted on a efficient instant messaging system, which I found out is so much better then emails. Everything is organised to make life easier to people living and working remotely.
So, why did they ask me to spend some time with them in Brussels for the onboarding process, if there's everything I need to know on the website and the internal communication is great?
I think it's related to the guinea pig thing, on both sides. As far as I know, this was an experiment for Edgeryders too. We started together this wonderful new adventure and they thought it was a better idea to do it by being in the same place, at least for a while. Unite, rodents!

As far as I'm concerned, it has been a smart intuition.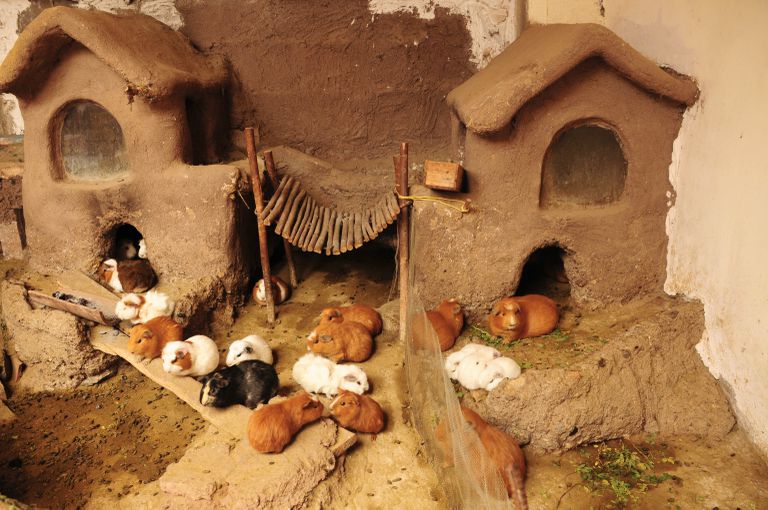 The Reef, according to my metaphor - Education Images / UIG / Getty Images
I don't know any other company like Edgeryders. If you, like I am, are used to "traditional" companies, with a rigid hierarchy and a routine job, you may be disoriented. And, I must say, it's not easy to switch: you have to be ready to be challenged and surprised. But in a good way. Some Edgeryders people may look rough at a first sight, but they're the most welcoming collegues I've ever had. I've been given the instruments to do my job, always in a friendly way. They're straightforward and kind. Being autonomous doesn't have to mean being let alone: on the contrary, in Edgeryders means to be free.
This month I spent in Brussels has been great, and necessary to learn what does it mean to be an Edgeryder: I could be it in my way, but in order to represent the company at public events (I had my first one in Valencia after a few days I started), to get the spirit, to understand if I felt this was my place, I needed to be there for a while. And, guess what?, it is.
Of course, there's something that can be improved. For example, there is no wiki on Edgeryders event format and this is something that I would have needed. But, hey, I will just do it, asking the contribution of those with more experience than me

So, yes, I had the most wonderful time in Brussels, both on the professional and the personal sides. Thank you @alberto, @noemi, @marina, @nadia for being there. Now, I can't wait to meet the rest of you!