Via the biofabforum do I get in touch with one of the reagent employees who told me that there's a bacterium that makes color. Janthinobacterium lividum. I find this very interesting and decide to put it to work.
The test would mean that I grow the JL bacteria, and then later apply it on an already created sheet of Kombucha leather. The JL bacterium would then have to create color on the leather.
Making the grow culture, Nutrient Agar.
Yeast extract 2.0 g
Peptone 5.0 g
NaCl 5.0 g
Agar 15.0 g
Demi water up to 1000 mL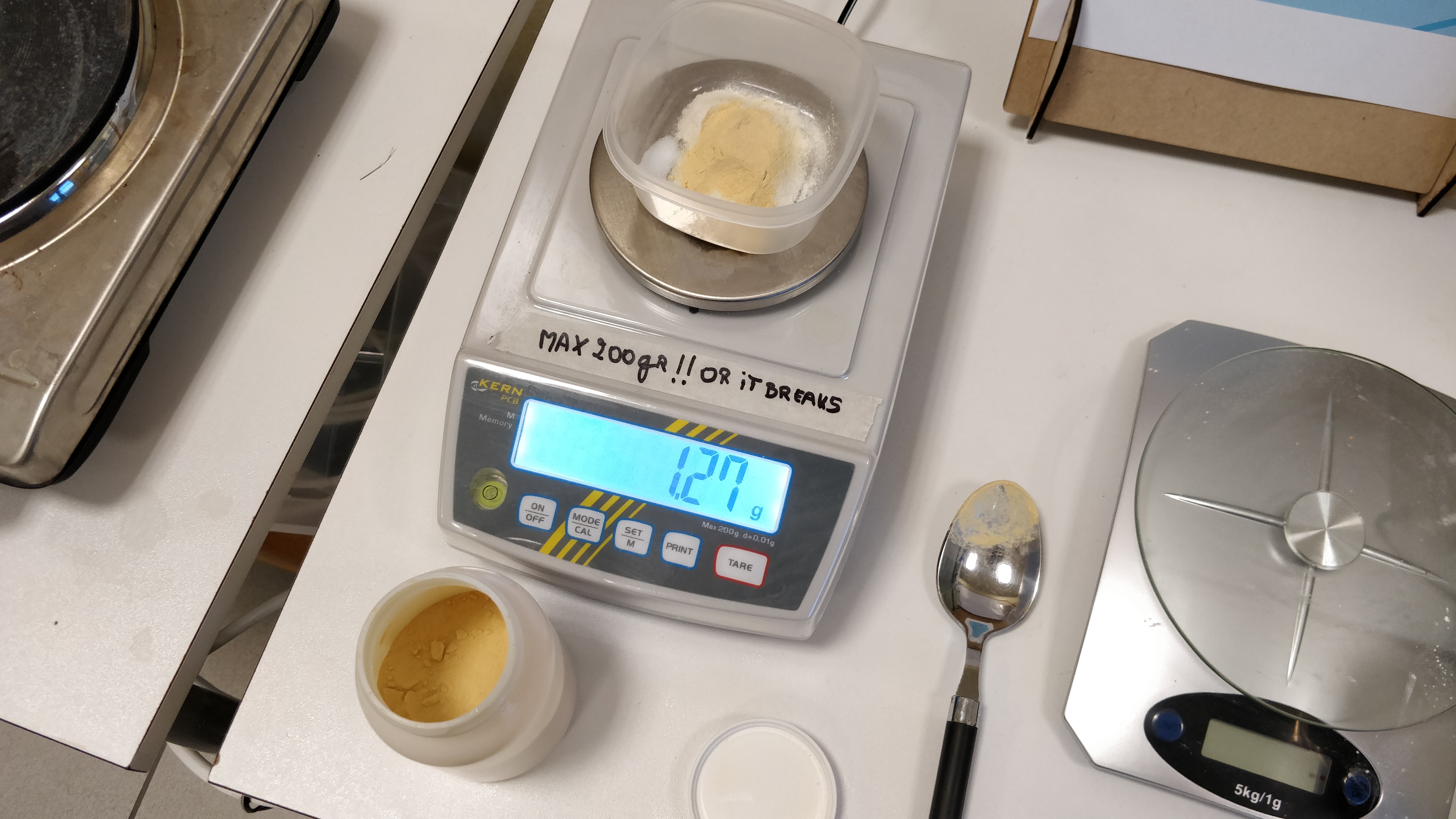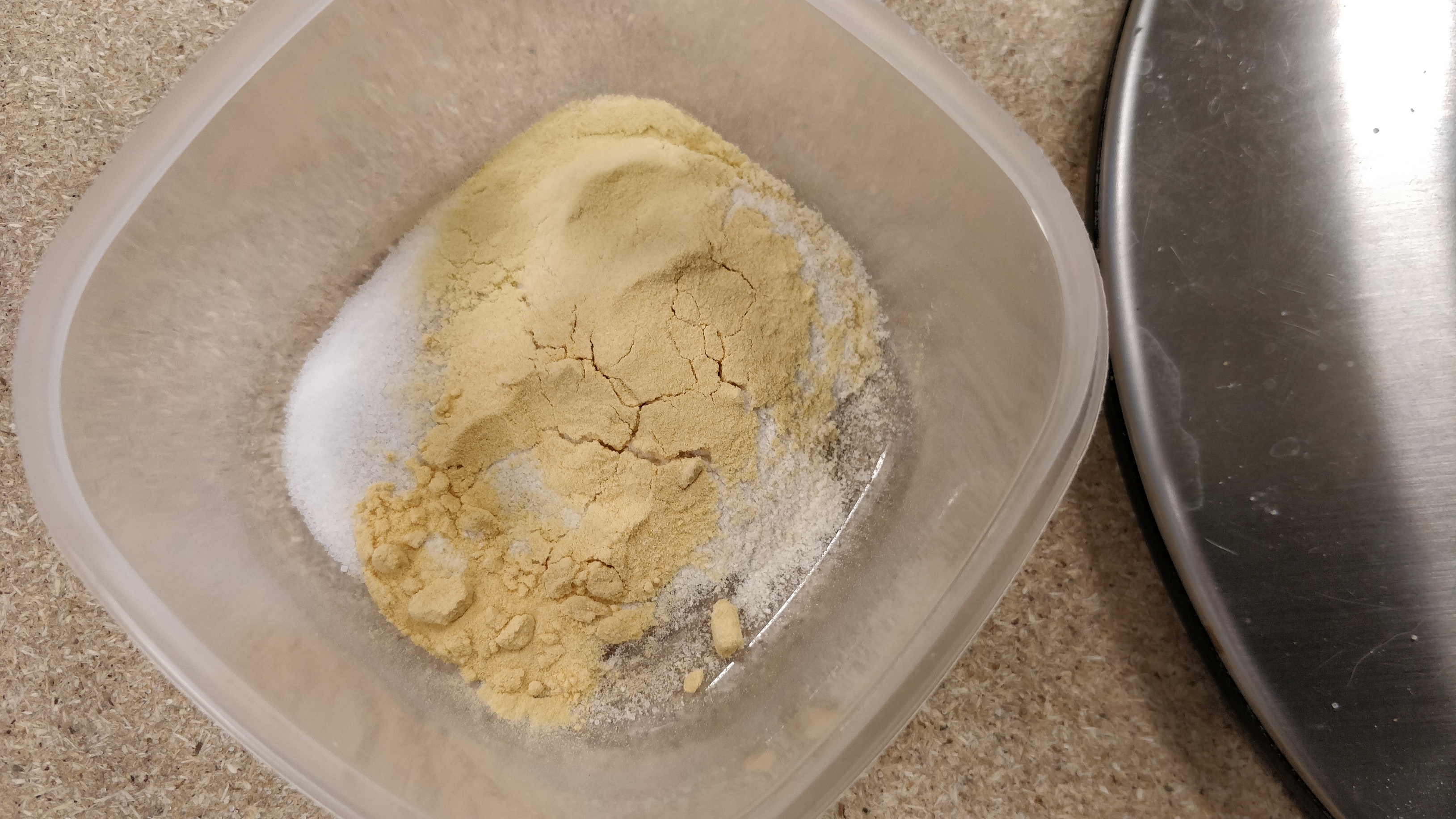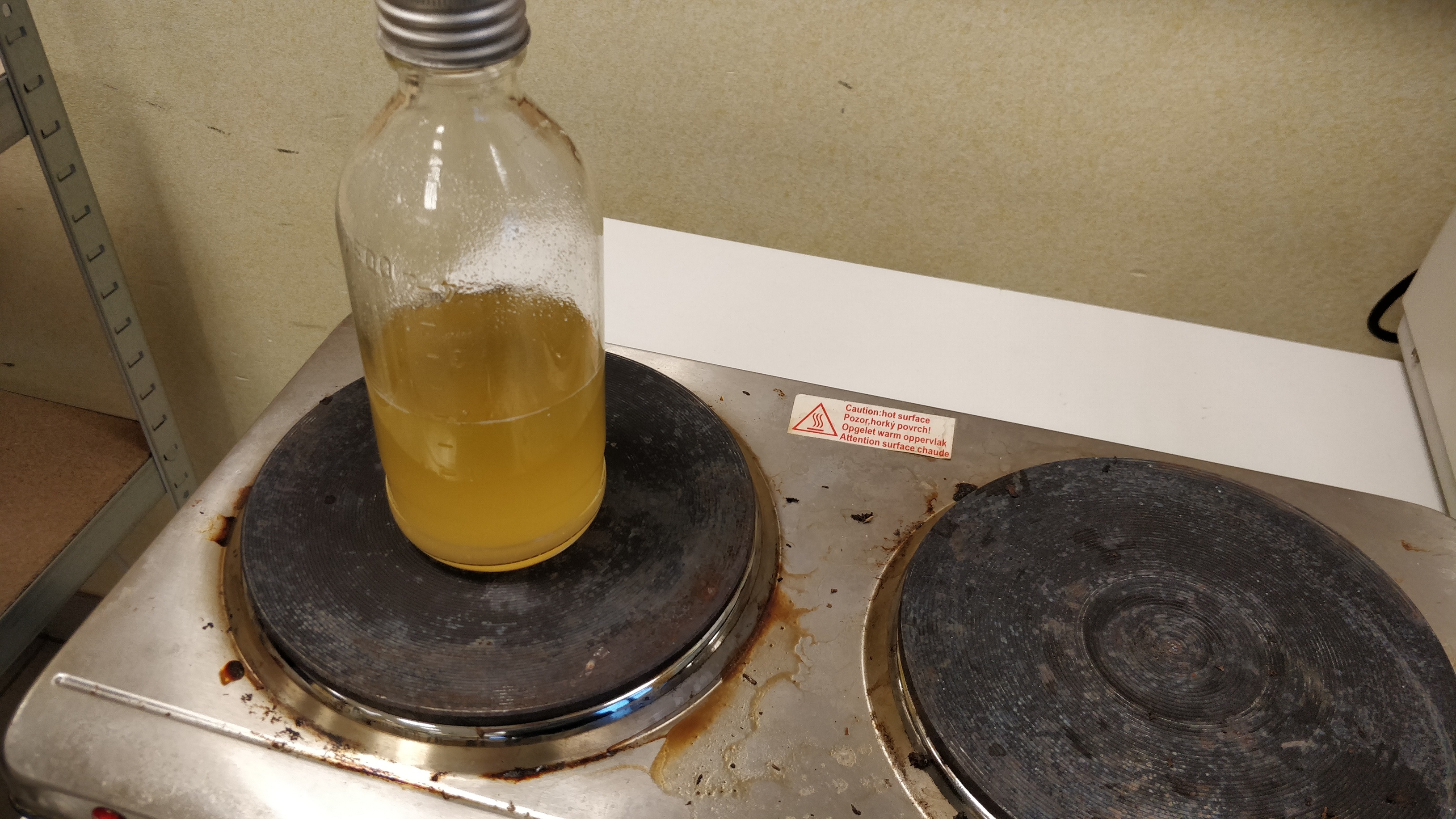 I had to cook the substance for few minutes on the stove.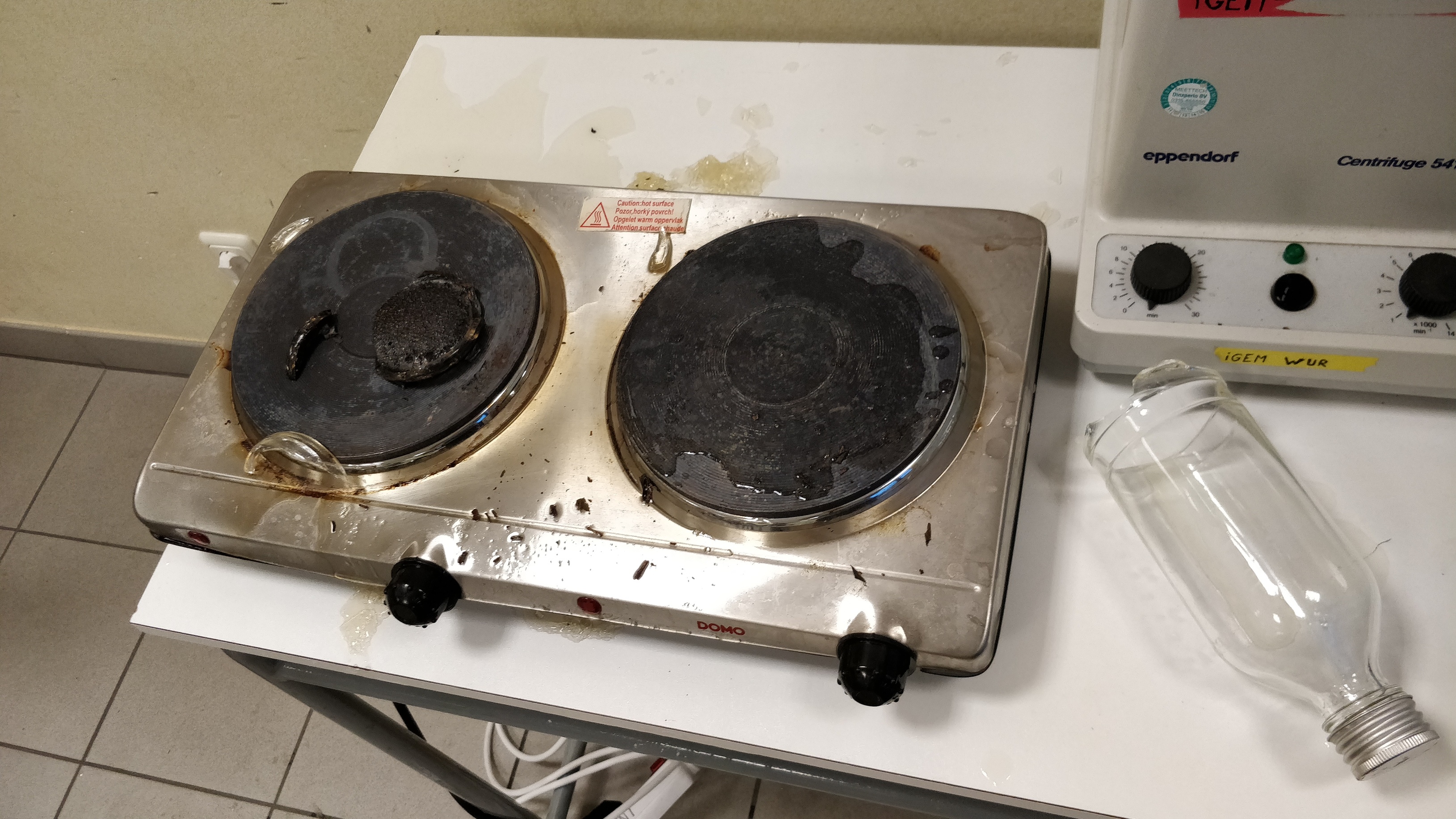 Later I realize my cap was screwed to tight so my bottle exploded.
Due to time pressure I decide to leave this test behind and try to use other substances to create color on the Kombucha leather.
I choose to color in a biological way. I went looking for fruits that give color to color my kombucha sheets.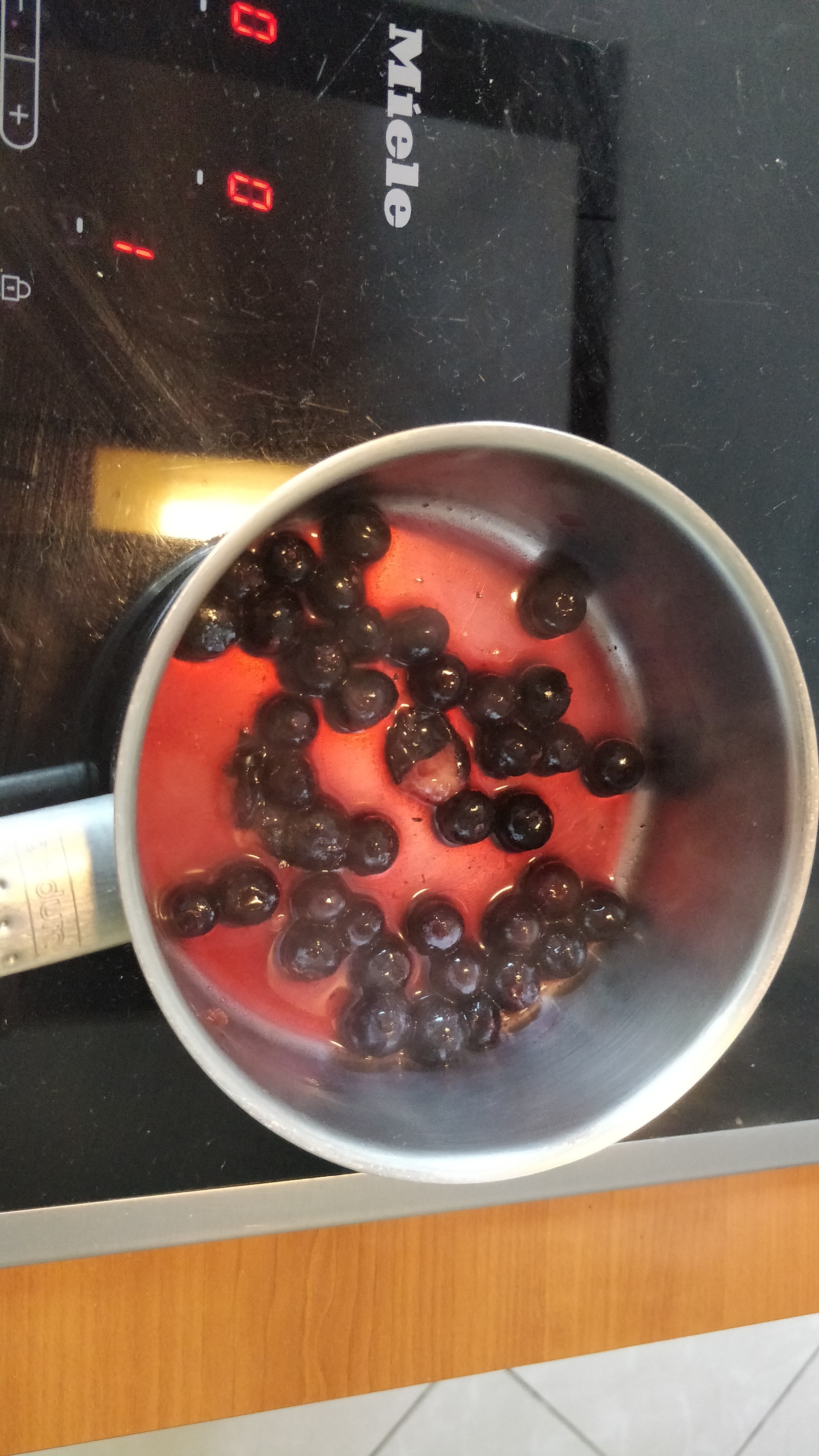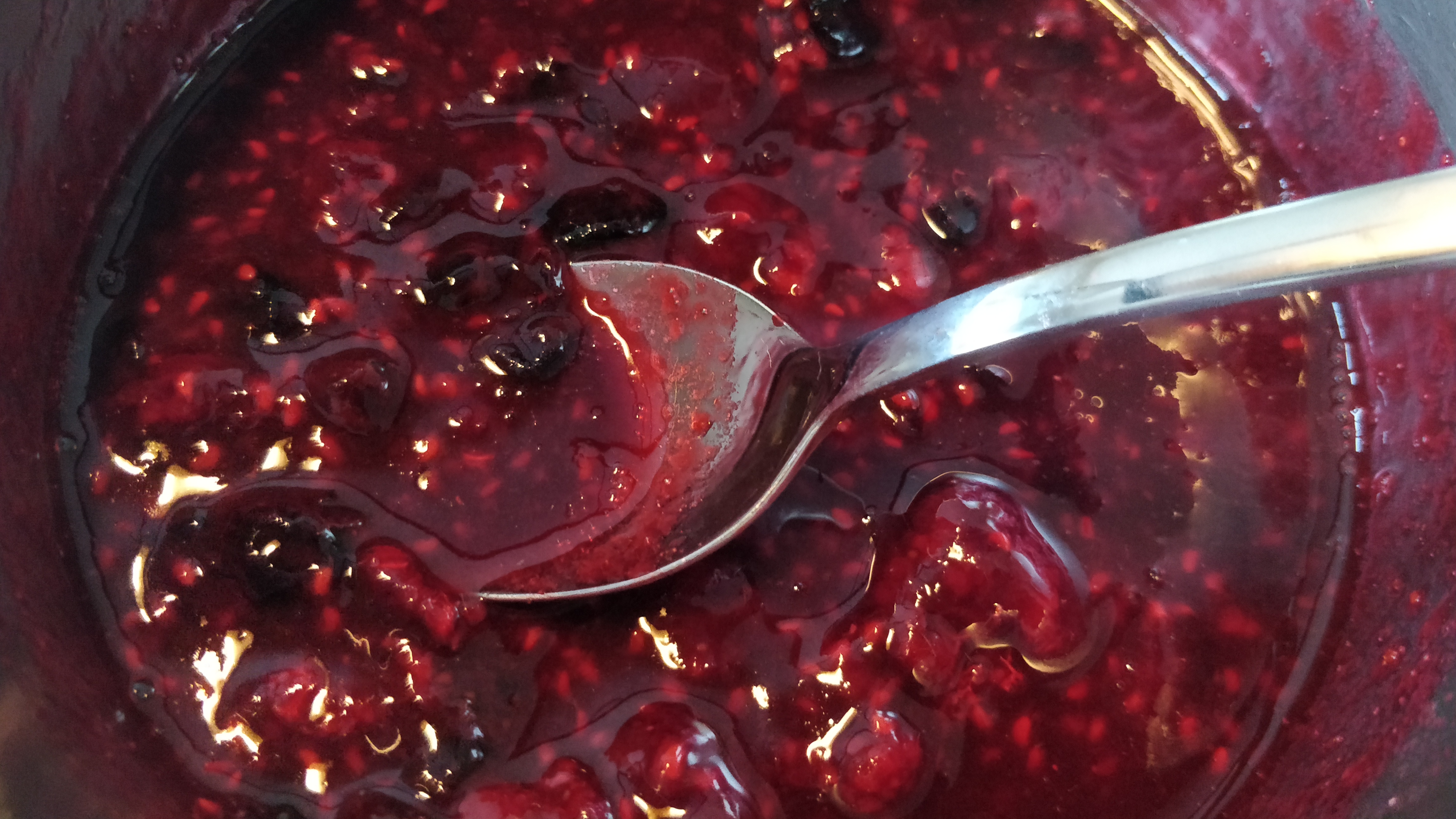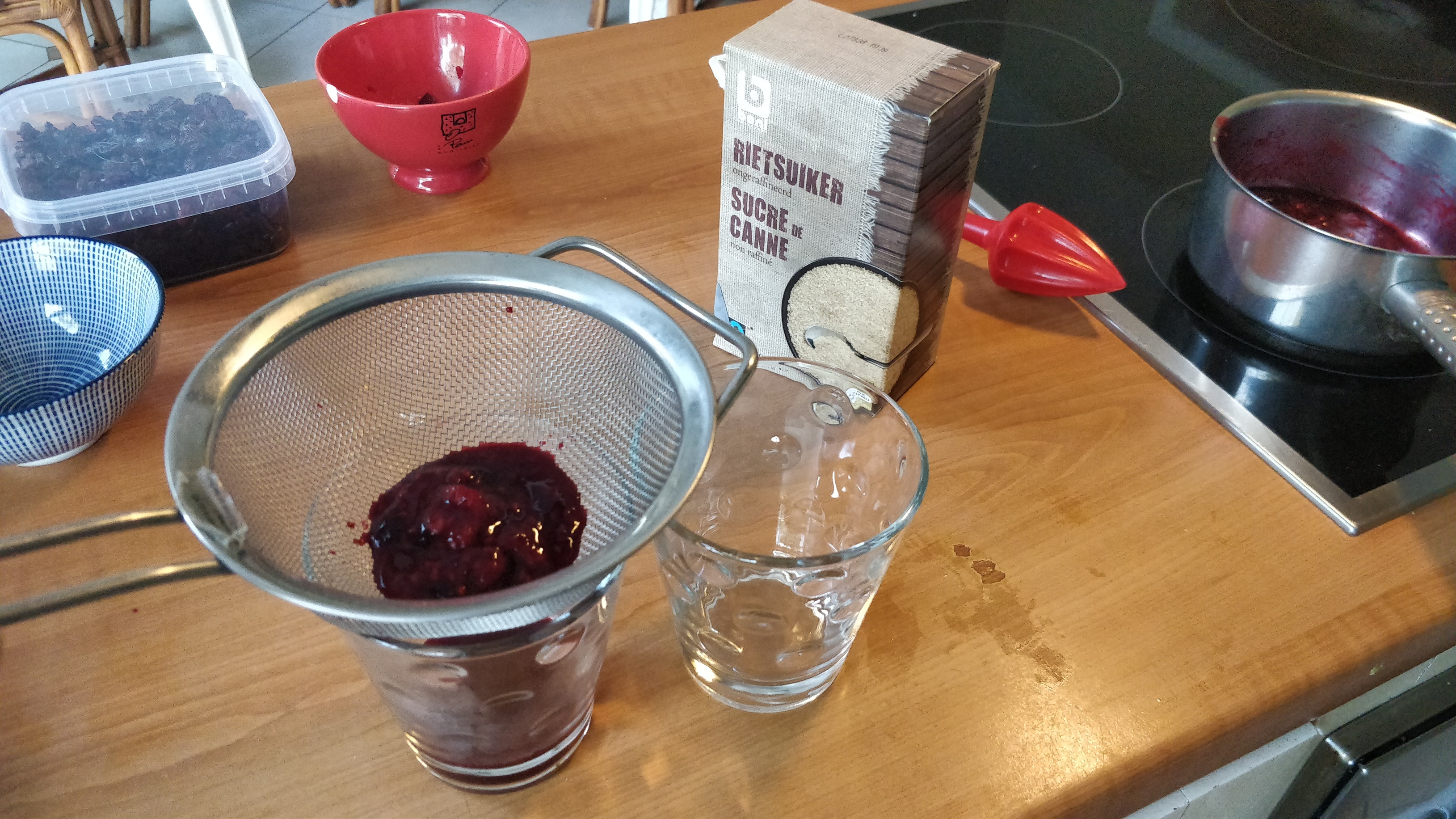 I get different shades of purple by use of water and milk. I paint the pieces of kombucha and the coloring turns out to be successful.
Also a few days later, the color is still intact. It turns out the sheets of kombucha and cranberry juice are not harmed a few days later.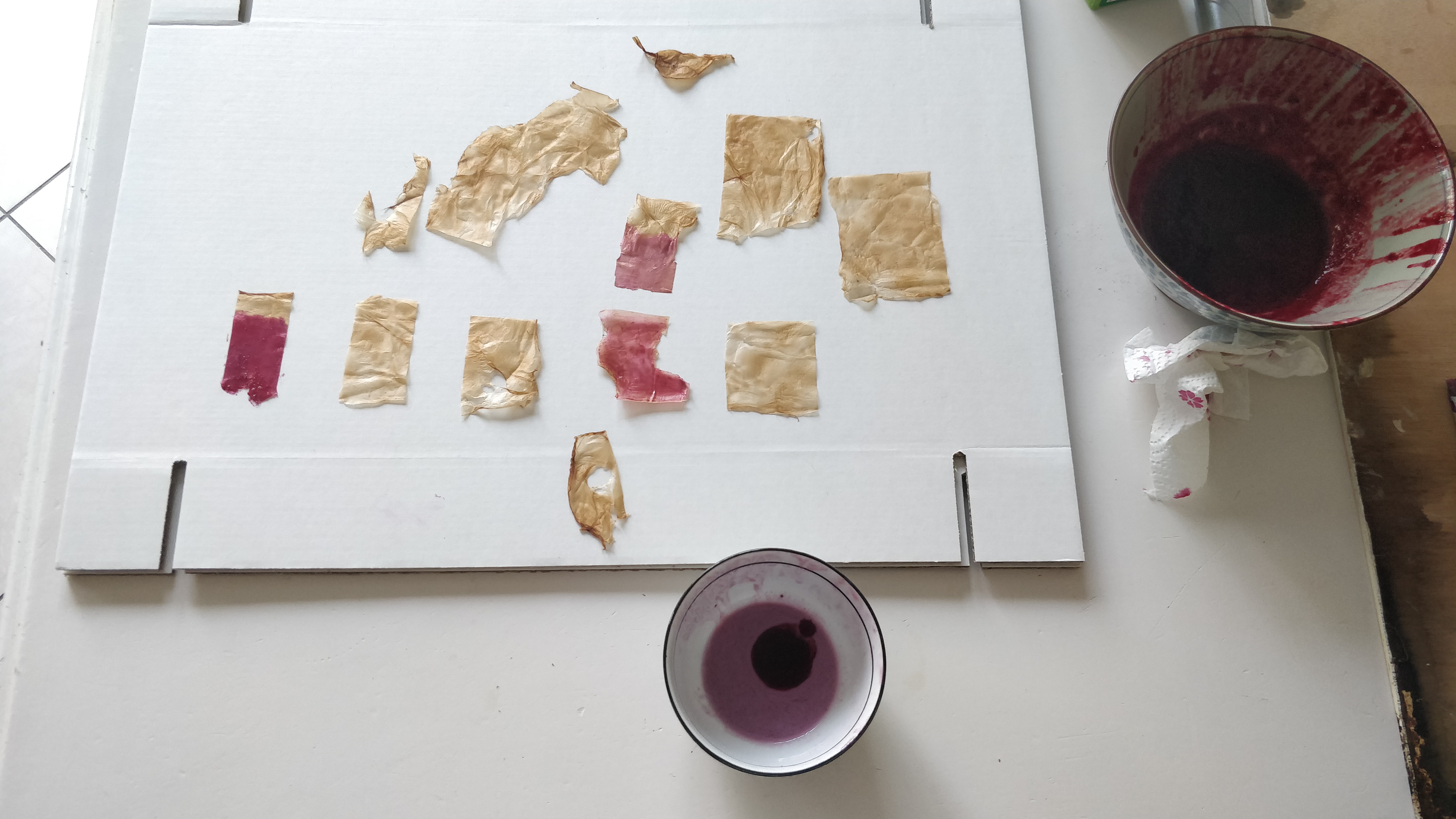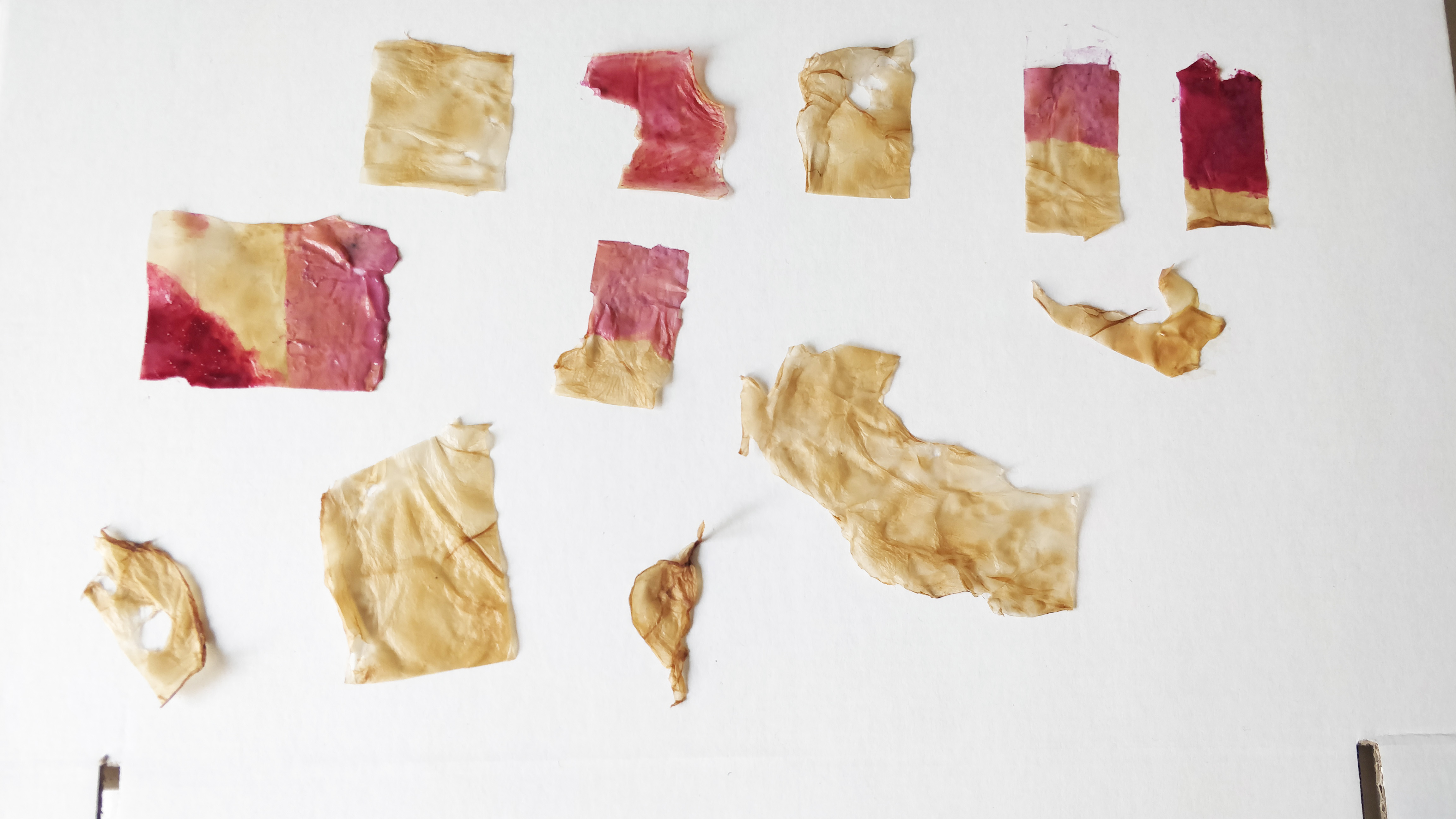 Application of painting
I come on the idea tostrech of a single sheet of kombucha leather in a framework in order to get a kind of canvas. Then I paint the sheet with the same cranberry juice. This seems to work very well. Also as previous test reveal. After several days the juice is not yet affected, nor the sheet of Kombucha.
This application seem to me very interesting for art. I can imagine that certain artists might see this as a challenge. This also gives a nice effect and it sounds pretty cool to say you're painting is completely organic.