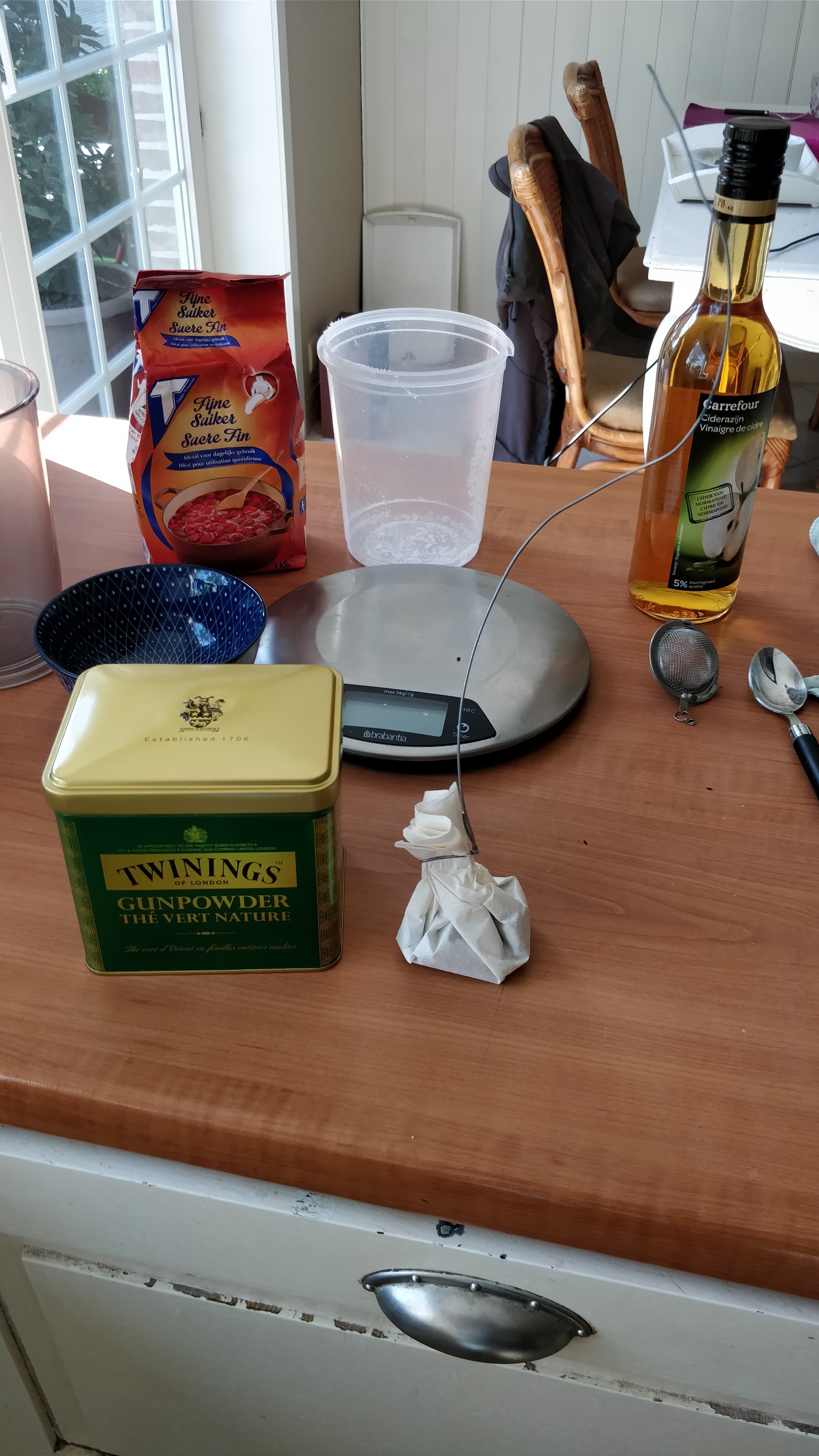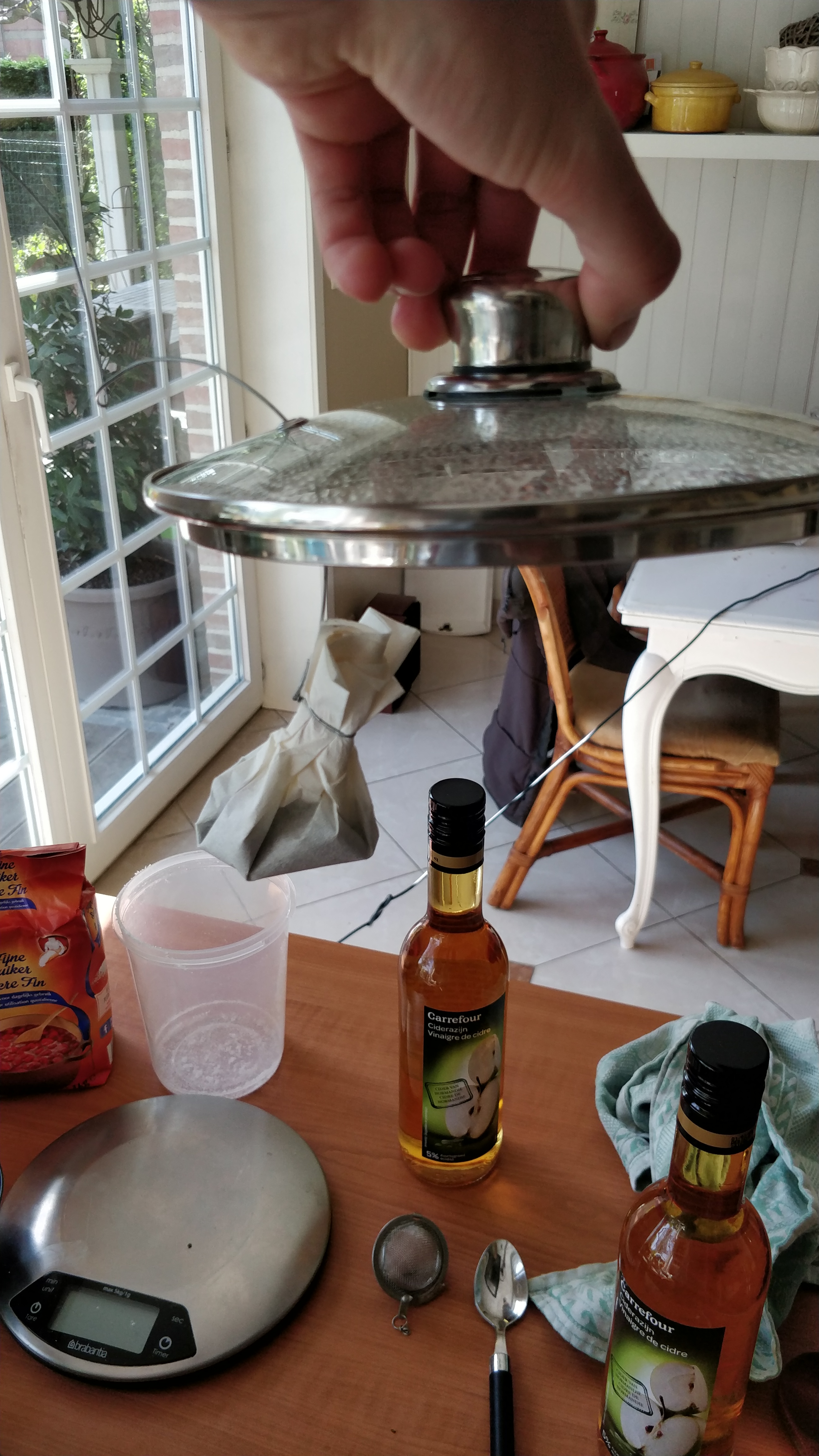 I start making the Kombucha thé. I cook 10 litres of water and add 1 kg white sugar. Then I leave a bag Green tea dissolve for 30 minutes in the water. I use 15 g green thé.
As the thé is resolved I let everything cool down to below 30 ° c. After cooling, I add 100 cl apple vinegar. After that, my growth culture is ready.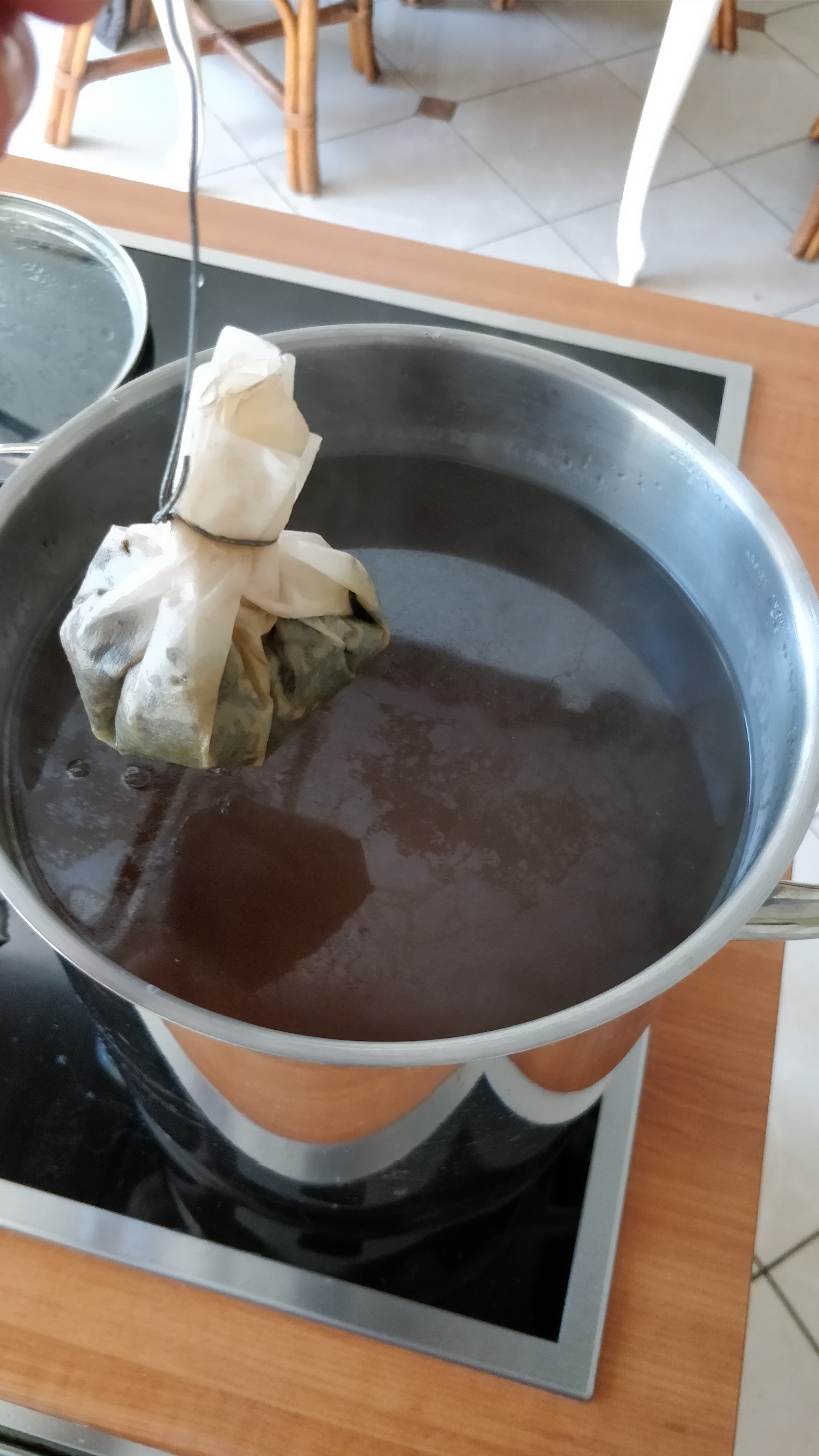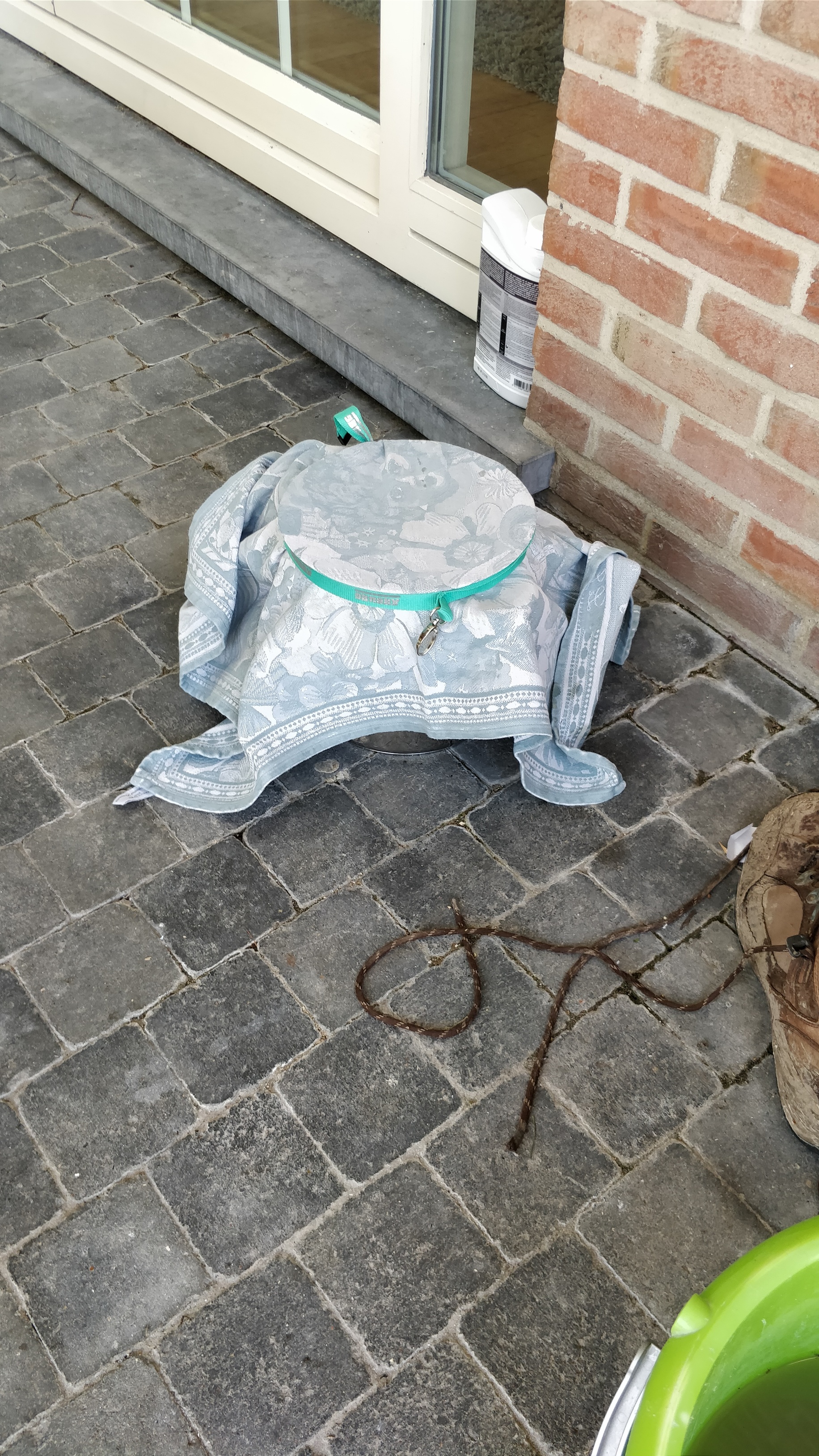 I prepare my growth culture in 3 separate boxes. I each dish I add 1 active scoby that I cut into pieces. I spread these pieces over the entire surface.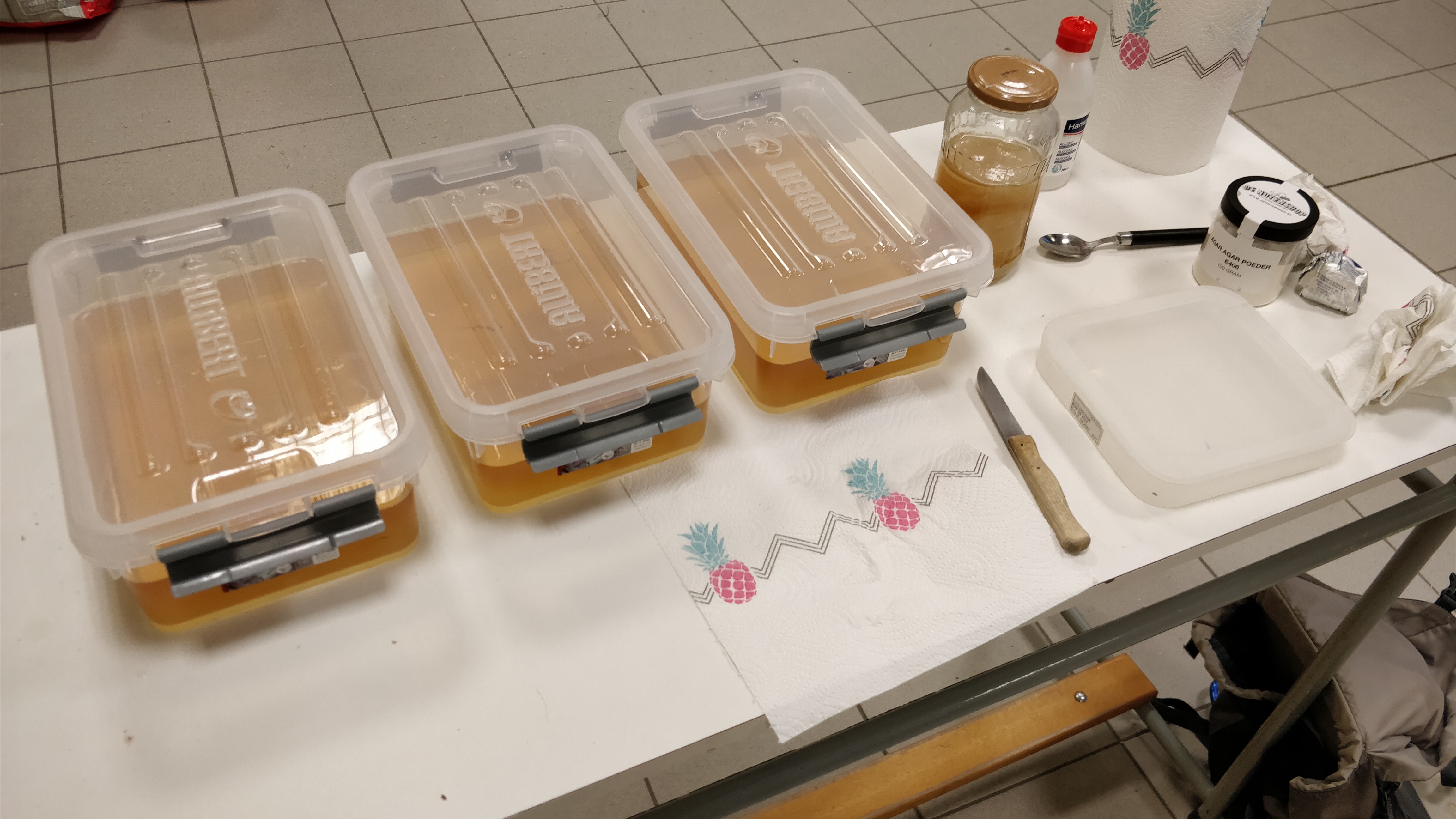 After two weeks the Kombucha leather is ready to harvest.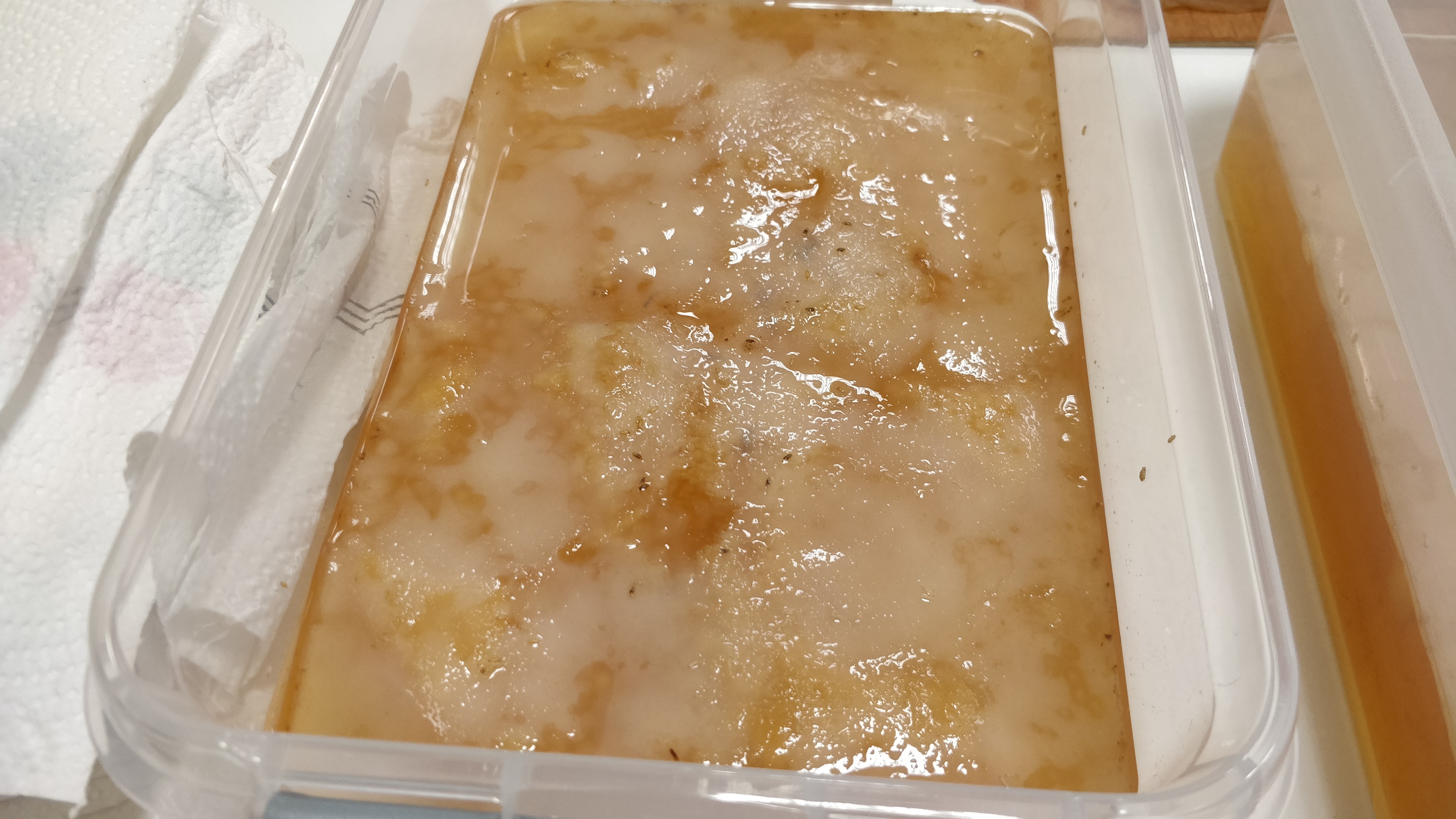 You see that the leather contains larva. I'll make sure that while I wash my Kombucha all the larva are gone.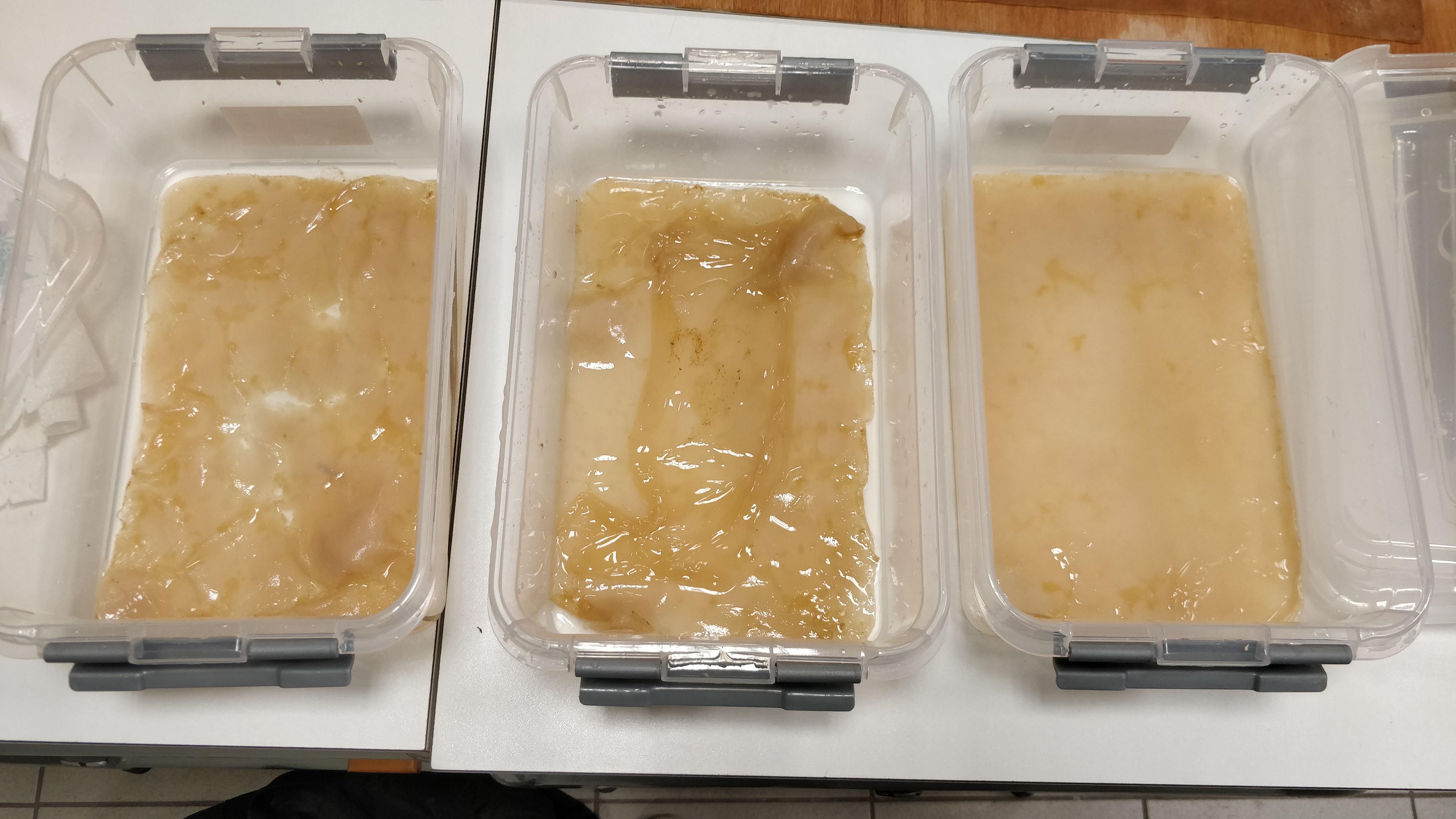 Washing the Kombucha.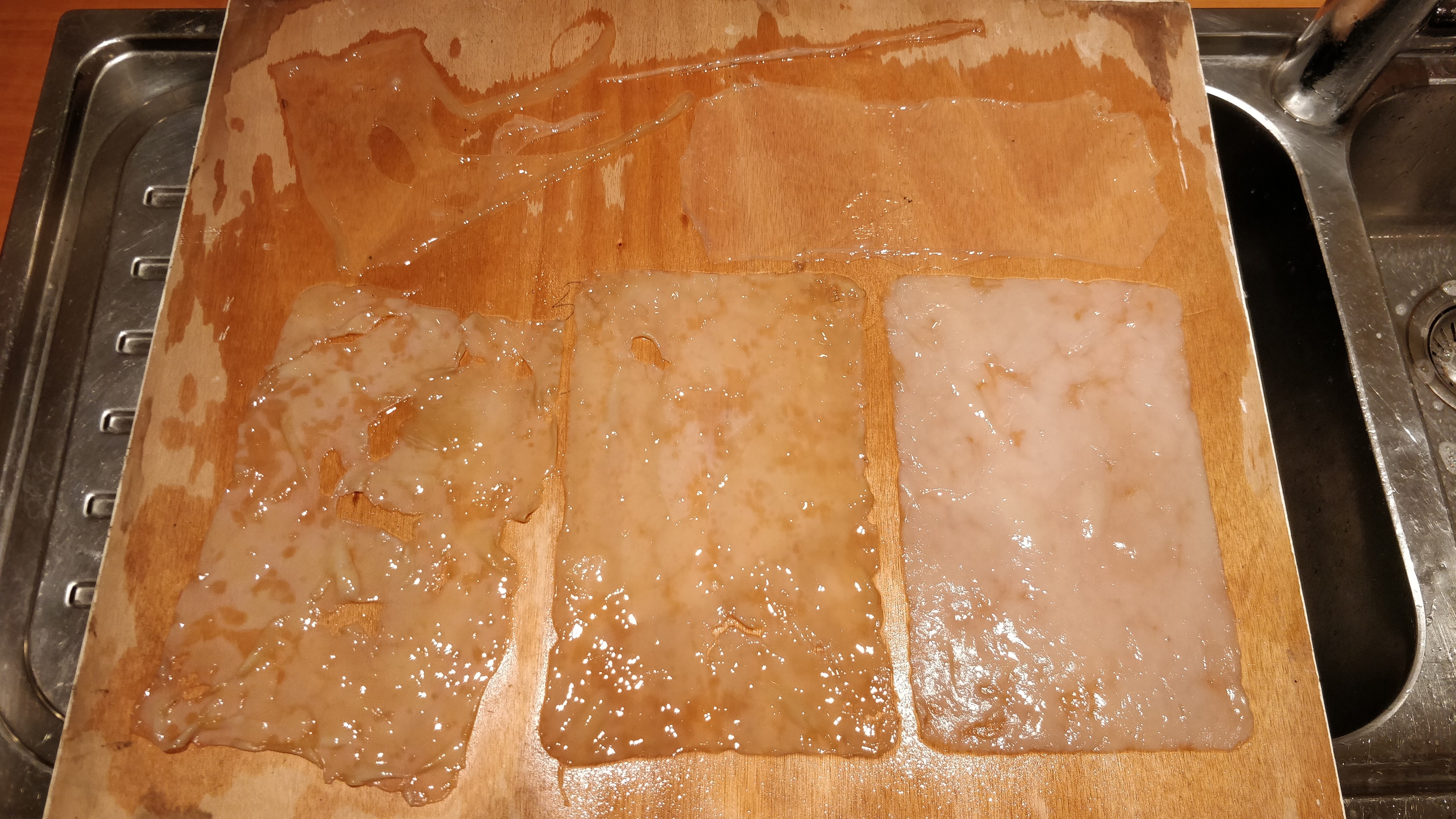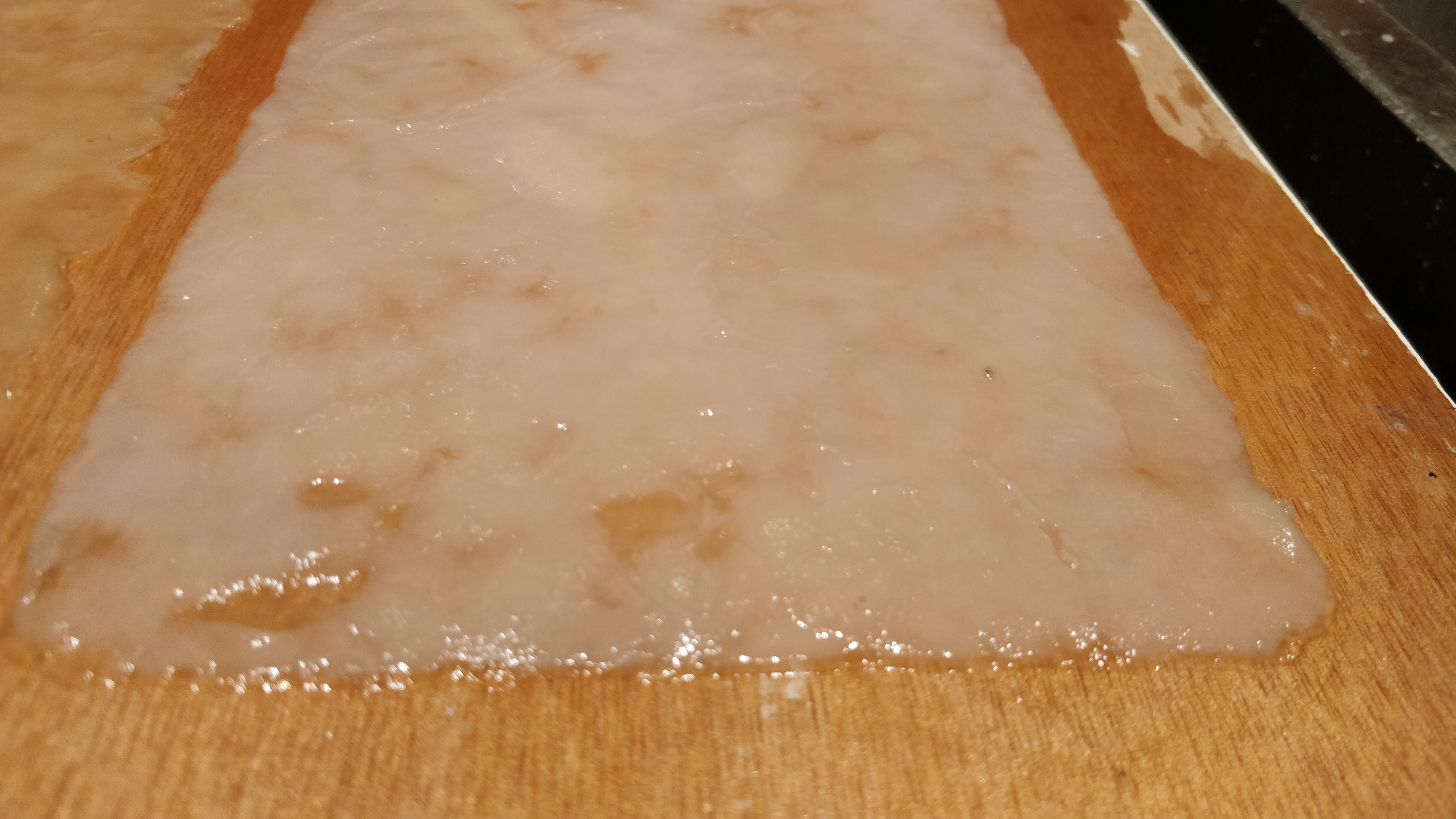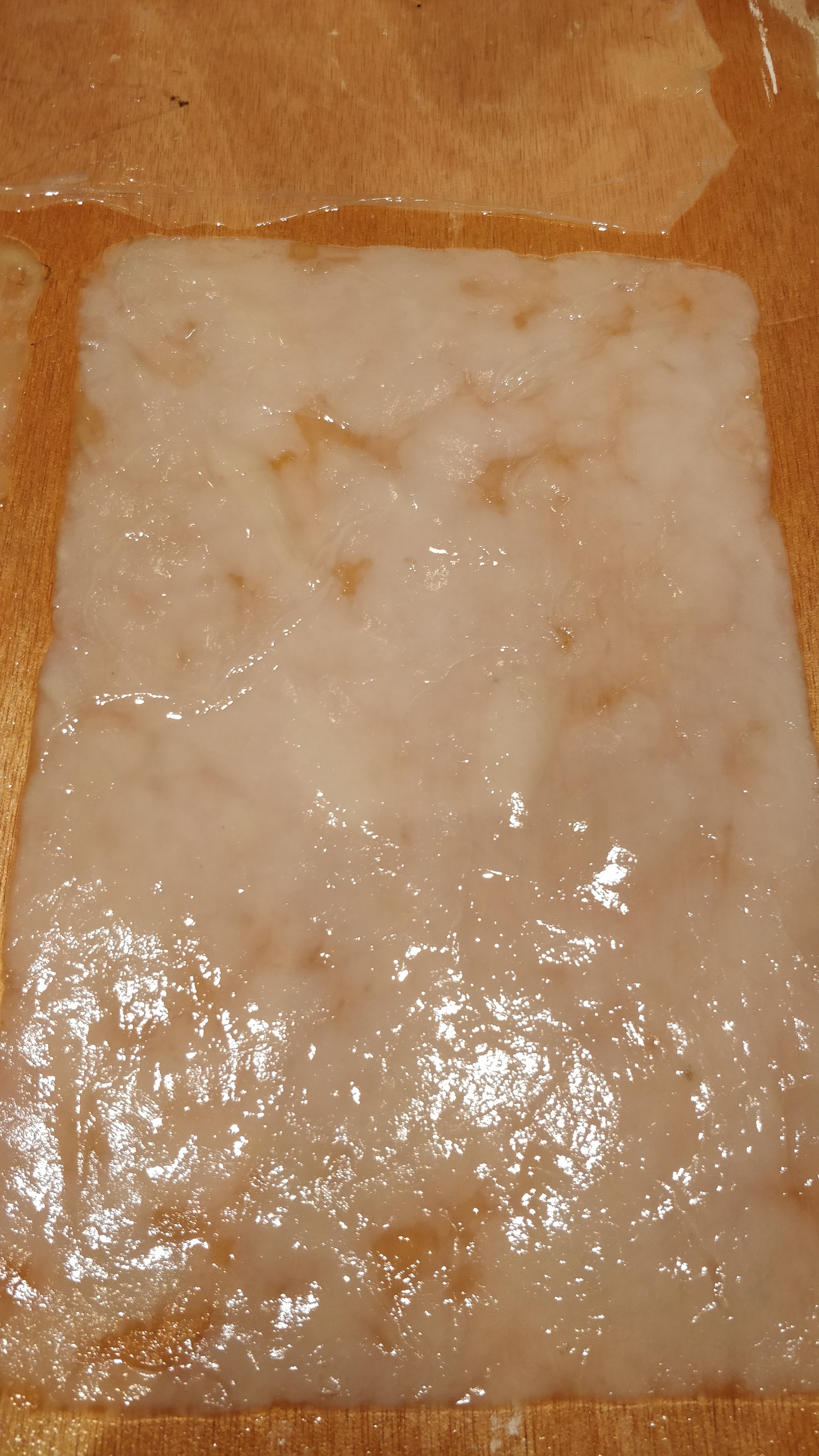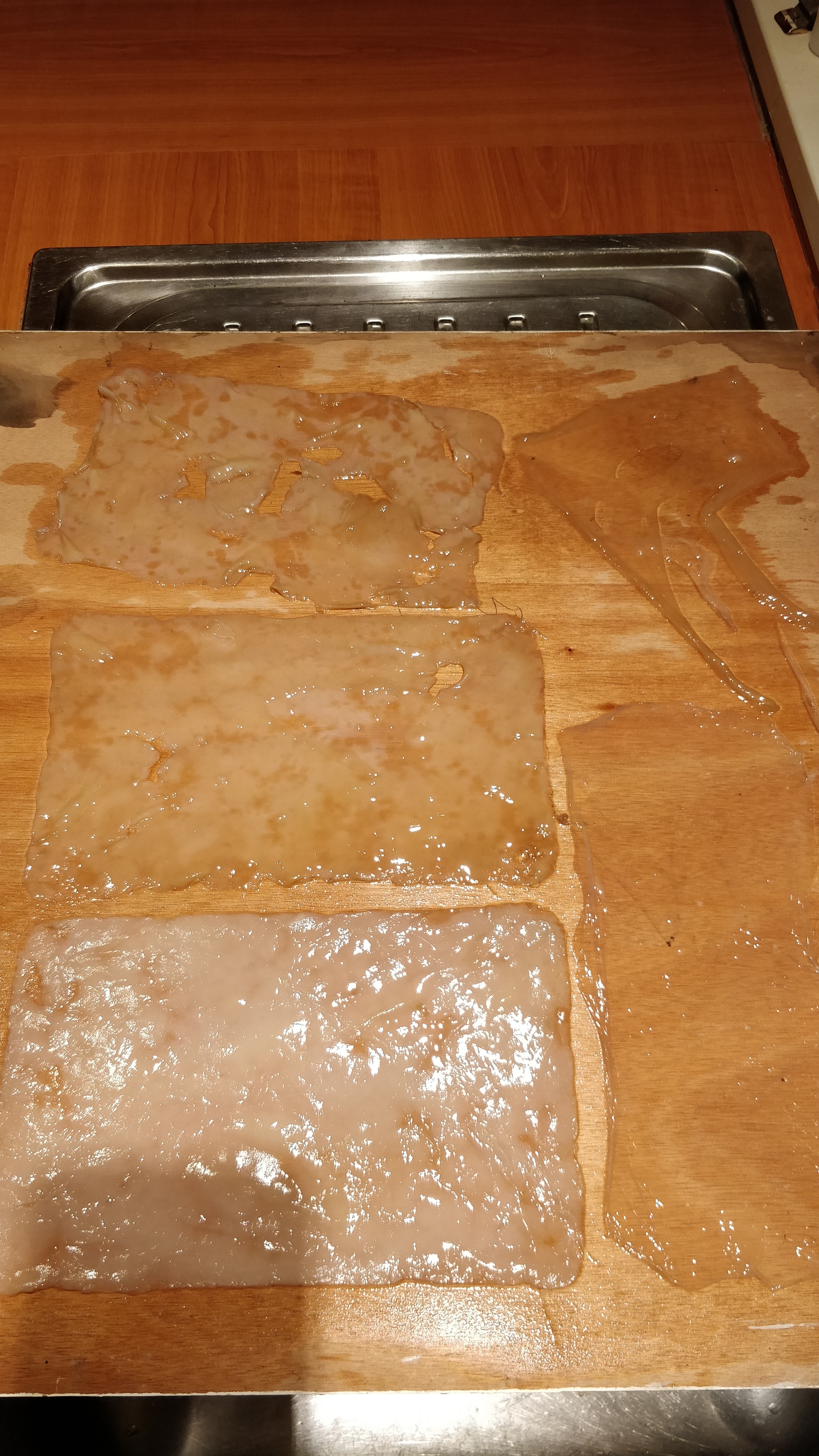 I tried to be as carefull as possible by I still have little rips in my Kombucha. After washing, the Kombucha all the larva is gone and ready to dry out on a thin wooden plank. In my previous experiment i learned that i can't use multiplex because the kombucha sticks to it and you can't get it off. So you lose your Kombucha.