Witnesspedia

child:
  title: Libria
  slug: libria
  parent: 15338
  summary: Libria, a libertarian Distrikt, is the current form of the community that began life as Distrikt 2.
  keywords: worldbuilding, partipatory
  image: https://edgeryders.eu/uploads/default/original/2X/0/0f8b31a4fee869c134d6a98e7d10e5960301e96b.jpeg



Libria: Liberty City {style="color:

#fff

; text-shadow: 2px 2px

#000

; padding-bottom: .4rem; font-weight: bold;" class="leading-tight text-4xl"}

Libria, a libertarian Distrikt, is the current form of the community that began life as Distrikt 2. {style="color: #fff; width: 80%; padding-top: 1rem; border-top: 1px solid white; background-color: rgba(0, 0, 0, 0.4); " class="text-2xl mt-4 mx-auto leading-normal"}
---
Libria, a libertarian Distrikt, is the current form of the community that began life as Distrikt 2. Spurred by constant threats on the part of J.C. Denton and his allies, the initial D2 Steering Committee collapsed, and the resultant reprisals were a violent push towards ensuring maximum personal freedom. Libria prides itself on being as close as humanly possible to the ideals of a minarchist state, with the Watchmen in charge of enforcing property laws, protecting citizens against aggression, theft, breach of contract and fraud, and everything else left to markets.
POLITICAL HISTORY
Distrikt 2 arose out of the events collectively known as the Zero-day Fracture (0 0D - 7 0D). Overwhelming marginalization from J.C. Denton and Project Viking's original policies created mass community unrest, which spilled over into the First and Second March of the Voiceless (-3 0D to 0.3 0D).
The State Machine apparently reached a calculation failure in its attempts to impose a framework that would allow everyone to operate under one government, and sanctioned the first divorce, or a fracture in populations. In 0.5 0D, vacant infrastructure (set aside for later growth) was partitioned into Distrikt 2. A 12-person Committee of community leaders was legitimized as a way of handling the infrastructure gift from the State Machine and governance thereafter.
However, the Committee, which was supposed to install a democratic process, soon fell to vicious infighting between the Megan Rilke and Karunasalam Balraj, who saw themselves as the first among equals, and the rest. Aethnographers now suspect that Denton's Peacekeepers assisted their polarisation by conducting low-grade mimetic warfare on the fledgeling Distrikt; the idea was that once it collapsed, the State Machine could mark it down as a failure and Denton's government could re-absorb the remains. Distrikt 2 was meant to serve as an example to potential dissent.
It did serve as an example, but not in the way Denton expected. Denton's Peacekeepers acted too early and began threatening martial law to counter the rioting and localized violence. They were met by the overwhelming force of the Third March of the Voiceless, which was less of a march and more of 'a crowd-sourced defense of the Distrikt 2 border; the greatest self-organizing army Witness has ever seen', in the words of Andromache Kosovitch in The New Histories of our Times.
The Marchers, in a rather homebrew friend-or-foe indentification system, began to carry around flags and banners, and adopt various battle-shouts; what became popular was the motif of a broken chain and a cry of Libria, Libria! Thus Distrikt 2 earned its name.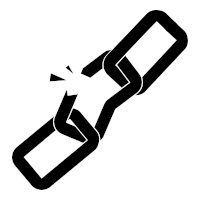 *"Independence, self-reliance, and the willingness to take risks and survive by own own sweat and labor, the ability to speak back against a majority or slave-drivers with guns and policy documents, the ability to work with who we want, when we want - these are the values on which our society must rest. Rule by committee is nothing but a polite name for thuggery; and we have seen that every time they come for us these are the things they take away first, so as to make us servile, subservient, mute."
― Augustine S.A. Hayek, The Road to Liberation
Much of Libria's politics and way of life rests on its economy. Post-March, those left behind were overwhelmingly skilled labour who had been contracted to build Project Viking. They therefore posessed significant manufacturing expertise, and most began to either pool together as companies or individually contract out their skills for the ready markets in Distrikt 1 and 3, often staking out both home and work space as company assets.
Early Libria thus went through a second phase of conflict - albeit one less visible to the other Distrikts. Various Marches liked a fight began contracting out as protection; at first as part of companies, but dedicated operations such as the Voxel Dogs and the Secure Seaside began to emerge, quickly snapping up people with military experience. Fearing the emergence of mafia-style governance, most people in Libria voted to establish the Night Watchmen (abbrev. the Watchmen), a body politic empowered to handle law and order and themselves tightly bound by contracts that required the goodwill of citizens and the Watchmen tax for their daily survival.
Today, the Watchmen control most of Libria, but not all; the Voxel Dogs, the Senators, and the Seaside operated sophisticated extortion and human trafficking operations and have, to an extent, legalized themselves by setting themselves up as private security, buying up property and using their funds as venture capital.
While it would seem that Libria and the Assembly of People would be natural allies in Distrikt-level negotiations, because of the strain of anarchist and anti-statism that both embrace, both parties remain wary of each other and tend only to vote for each other's proposals when there is clear utility to both parties. Assembly visitors regularly rank Libria as their least favorite place to travel to, and culture clashes are common when bargain-hunting, ever-ready-to-negotiate Librians visit the Assembly for commerce or sightseeing.
ECONOMY
NO GODS, NO GOVERNORS, ONLY MAN
- holographic motto over the entrances to the Central Electronics Market. The closest Libria has to a motto.
And alternate version, marked on the remnants of the defensive perimeter, in a now-forgotten langauge, is τίνα θεόν, τίν' ἥρωα, τίνα δ' ἄνδρα κελαδήσομεν. Supposedly it reads "What god, what hero and what man will we celebrate?"
Much of Libria's politics and way of life revolve around markets. Libria is largely an export-oriented economy that sells clothing, electronics, software and plastics all over Witness, although exact estimates of the economy are hard to derive - almost all relevant data is in private hands, and it would be a nightmare to even acquire it. Trade and negotiation permeate almost all levels of interaction, and the adage that "if you're looking to buy, I'm looking to sell" applies, especially in the Central Electronic Market. Supply and demand determines much of who stays and who goes, and there is no enforcement of things such as copyrights or patents - if it can be reverse-engineered, it certainly will be.
Corporations - of which there are uncounted thousands, whether sole operations or looming behemoths - operate primarily as raw materials havervesters, producers of goods, or the providers of services (such as traders, escorts, market-analysis companies, or software developers). Despite the Night Watchmen's prevalence, many also function as pirates or mercenaries, being paid primarily to extort others, steal, or destroy assets. Market manipulation is possible at large scales, and several Distrikt-wide Ponzi schemes and fake banks have emerged and fallen.
Because of its high-risk nature, the Night Watchmen have (over time) introduced the Griefing Charter, which has sufficiently broad language to allow them to act on new types of acts of repeated malicious intent that can be proven to infringe on someone's profits at no material benefit to the attacker.
Economic policy
"As order exponentially increases, time exponentially speeds up."

– Attributed to Ray Kurzweil, a popular pre-Sundering philosopher
Libria's early-days leadership instituted a system of minimal government. Most infrastructures are in private hands, handled through concession contracts. The main sources of fiscal revenue for the Distrikt are the proceedings for the concessions themselves and a value added tax on consumption. A single-rate tax on income also exists, but it is mainly used as a source of incentives: whatever the Distrikt's government wants more of (for example R&D investments, or energy efficiency increasing interventions) is made over 100% deductible. Unsurprisingly, the contribution of the income tax to Libria's fiscal revenue is negligible.
The prevalence of skilled workers and entrepreneurial types in zero-day Libria brought about both prosperity and relative economic equality. The first recorded measure of its Gini coefficient (03 OD) was 0.25, on par with the most egalitarian pre-Sundering national economies since records were kept. This engendered fast growth, which, in turn, accelerated the process of concentration of wealth and power to the most skilled (or luckiest, as scholars in the Assembly are quick to add) individuals and businesses. This phenomenon was foreseeable and foreseen, but the ideology prevalent in Libria makes redistributive policies politically difficult; and the Distrikt bureaucracy does not have real capacity for it, anyway.
By 10 OD Libria's Gini coefficient had grown to 0.34. Under Hayek's direction, the Watchmen's policy office launched a new strategy, Fair and Free Deal. Its main idea was to focus on "growing the pie, rather than slicing it thin". Low-income individuals would improve their condition because material wealth would grow fast enough to outrun the pace of concentration.
Pragmatically, the strategy also promotes equality of opportunities, with an extensive program of grants to higher education and the launch of venture capital funds for micro- and nano-businesses. While both the higher education establishments and the VC funds are in private hands, the Librian economic élites agreed to self-regulate in providing those grants under fairly moderate conditions: so, for example, low income students sponsored by Skyward are allowed to choose a different employer after graduation and a maximum of two years of employment at Skyward itself.
The Fair and Free Deal also subsidizes the relocation of low-income individuals to other Distrikts, and puts in place a policy of "talent attraction" for Scholae graduates, aethnographers and, above all, high net-worth individuals. The evolution over time of economic inequality in Libria is keenly studied by scholars, both in Witness and globally.
Currency
Several currencies exist, each backed by the company that floats it. Tiburón Metal runs the Shark, a card-and-digital currency tradeable at any Tiburón branch for its worth in iron (one of the most precious materials in Witness). Tiburón's exploration arm, SONAR, runs regular expeditions to the ocean around Witness, often reclaiming metal from the detritus of cities underwater; the value of Sharks thus fluctuate around SONAR expeditions and speculation around them.
Sunflower EX handles SolarCoin, an asset tradeable for units of energy sold in the form of direct-to-POS or Sunflower Batteries. Waveform runs WaveCoin, backed by energy generated from the sea as well as profits from Waveform's significant assets (one of which includes a 'private security company' called the Senators). These three form the most significant currencies: other local ones exist. The State Machine generally accepts or handles conversion to and from most currencies in Libria.
ARTIFICIAL INTELLIGENCE
Outside of Hygge, the first Distrikt, Libria contains the most compute resources dedicated to AI. Some aethnographers specializing in computational technologies believe that Libria actually has more, but the space is so fragmented that it is difficult to understand. Garden-variety AI are typically those that use a one-size-fits-all SaaS model - such as navigation tools, dating support services or various self-help and 'social' apps that push their users towards local events and opportunities.
More sophisticated forms include those used to aid scientific discovery, reverse engineering, run news aggregation services. Some people reportedly have 'Perfect Copies' - AI agents that are capable of mimicking them and their preferences down to a T, and thus can converse and negotiate on their behalf. This has outsize impact in Libria, as one person can then appear in multiple places and do several hundred tasks at once.
The Night Watchmen in particular are cautious about AI, as many of Libria's fundamental beliefs and emergent system revolve around meatspace personhood - and these systems can be exploited when a person is able to scale exponentially. AI proponents (often a group called Agent Provocateur) argue that this scaling impact is no different from the normal economic impact of a person rising through the value chain. But rights groups have protested the software and wetware labs that make such AI; and there is much debate in the halls of every Distrikt about whether this should be regulated before it grows beyond everyone's control.
TOPOGRAPHY AND ENVIRONMENT
The best way to describe Libria would be as "the urban sprawl". Constrained by the borders of the sea, as well as the Assembly and the Convenant, the citizens of Libria built upwards, layering density to an incredible degree. The lack of centralized control makes it both serendipitous and incredibly chaotic to navigate for newcomers: mazes of walkways criss-cross above roads, connecting buildings where present or former business interests aligned. Infrastructure is made (and sometimes broken) by private interests either banding together or splitting apart. If one looks closely, graffitos and signage mirrors the aesthetics of the clubs, corporates or other notable communities (sometimes called gangs, but sometimes more accurate called collectives, though Librians are averse to that term) controlling certain areas.
Arguably the most infamous areas are Rue Libertas, the Red Light and entertainment district run by the Seaside Senators, and Club Hedon, operated by a coalition consisting of Tiburón, the Voxel Dogs, and Sunflower EX. The saying is that "if it can be sold, it will be sold".
But these are now more tourist honeypots than mainstays of actual Libria culture. Of more interest are the dizzying Sunflower Heights, where reportedly many of the who's who of the city have a private apartment, and the gliders and helicopters that fly between Sunflower Heights to specific high-rises and pseudo-skyscrapers within the inner rings of the city.
Skyward, the manufacturers of these aircraft and suppliers of drone imagery, are making a fat profit. At the docks, seawards, sits their ostentatious statue of a winged woman: it has become one of the most iconic public monuments of its time. From Skyward's heavily guarded corporate fortress at the docks, flights of aircraft stream out over the ocean, working in tandem with ships from Tiburón, Lachland and Wathuradevi to spot profitable salvage from the ruins of the Sundered world.
Elsewhere, the Central Electronics Market - a sprawling, thriving collection of streets where small vendors just about everything under the sun. The lives of the rich and the powerful, with their penthouses, private pools and security, is a far cry from life down on these streets, where the ordinary hustle goes on shoulder-to-shoulder.
Just down from the CEM is Voxel Stadium, which has long since evolved from a patch of turf where the Voxel Dogs played cricket. Now it's an enormous sporting arena, the largest of its kind on Witness, and cricket is both entertainment and a religion that moves millions of dollars around throught the year: from the crowds, to the cricketers, to their wetware engineers, masseuses, security, therapists and other staff, to merchandisers, to the hedge funds betting big on wins, to the Voxel Dogs and their sub-gangs that provide the venue and the security for it.
CULTURE AND CONTEMPORARY LIFE
Many critics, in the beginning, predicted that Libria would become a desolate corporate wasteland, devoid of art and culture and thought. They're wrong about the desolate part. While large corporations exert enormous influence, musicians, artists and sportpeopled have thrived in Libria. Subcultures thrive, and bereft of social contracts outside that imposed by the Night Watchmen, the region is possibly the most diverse of all of Witness.
The aethonographer Calvin Maliek, however, has noted that much of Librian life follows a power-law distribution: 1% of people take home 99% of the fame and fortune, and outliers are disproportionately rewarded. His essay on the subject (titled: The Eternal Dream) critiques the role of markets and the risk inherent in the lives of Librians. In a counter, Augustine S.A. Hayek, Inspector General of the Night Watchmen (known in Librian law-enforcement circles as the Shadow Queen), wrote The Eternal Promise, pointing out the importance of choice, the role of markets in preventing hegemonies, and the acceptance of risk in life.
Advertisements for all sorts of entertainment abound throughout Libria, and celebrities are household names. Cricket is both one of the largest moneymakers and practically a religion; every corporation worth its salt sponsors a cricket team for the advertising value, and a thriving industry of trainers, marketers and promoters all make a buck off this system. Almost as popular are public art installations and institutes funded by private interests - often with tacit marketing value or as a public demonstration of the wealth of the funder. The Tiburón Institute of Music, the Wathuradevi Philarmonic, Club Hedon, and the graffiti artists known as CABAL are examples of cultural mainstays created by private wealth.
TRANSPORT
Much of Libria's transport is on foot, or via private vehicles. Because of the fragmented nature of this part of its economy, there are very few large corporations producing vehicles end to end; instead, consumers usually pay bodyshops to put together the parts lists of their choosing, resulting in some impressive idiosyncracies as well as innovative, low-cost designs. After much bargaining with the Night Watchmen, the State Machine has created a sub-system called Virgil that explicitly serves as a type of navigation system to be installed in vehicles; however, many are suspicious of this, arguing against both the State Machine and what they see as the steadily increasing power of the Night Watchmen. Needless to say, private mapping and navigation services are a thriving enterprise in Libria, as rapid change often changes landmarks and paths; Skyward has a near-monopoly on this particular domain.
NOTABLE PEOPLE
Ivan Tiburón. Libria's most famous hypercapitalist inventor combines the public image of an eternally delighted mad scientist and a ruthlessly Machiavellian sense for business and politics. Tiburón and his children - Eskar, Damask and Rafielle - dominate much of the social conversation of Libria on a year-round cycle carefully determined by an extensive PR team. Uusually, Ivan is showing off a prototype machine of some sort, or a new find salvaged from Old New York or Delhi; or Eskar is causing scandal for his running around with models and partygoers from Club Hedon; Damask has produced yet another mind-blowing public AR spectacle, or Rafielle, who leads Tiburón's wetware and black ops, is at the forefront of a clash with rivals.
Augustine S.A. Hayek. Libria's head of the Night Watchmen. Revered for her role in the Third March of the Voiceless, Hayek rules the streets with equal parts vigilance and philosophy. Her particular role makes her the closest Libria has to a spokesperson for its value structure, and aethnographers have learned not to underestimate her intellectual calibre, spy network or the regard that most Librians hold for her.
DJeremiah. Libria's #1 celebrity DJ (and now a venture capitalist) has a famously checkered past: he played for CTRL + ALT + REVOLUTION, the band that founded The Assembly of People. His record label, the Rising Sun, is one of the most sought-after deals by up-and-coming street musicians.
Megan Rilke and Karunasalam Balraj. Less a popular combination and more as a cautionary tale in power. Some who were at the Third March celebrate them and the Marches by lighting paper lanterns on the 14th of April. This practice quickly caught on; but their names have more or less fallen into memory; only the lanterns remain.
Footnotes
Libria could be cyberpunk: it certainly borrows heavily from the tropes of the genre, including the unregulated economies, non-state actors taking on functions of the state, and the general 'the street finds its own uses for things' vibe of both William Gibson's classical Neuromancer and the more systemic explorations of Mike and Lisa Pondsmith's Cyberpunk Red.
But instead of the megacorps that rule the Pondsmith's vision, mid-sized companies and collectives account for the largest share of Libria's economic output, paired with the kind of rapid-fire, lateral innovation brought about in chi-fi, where rampant counterfeiting and IP theft combine with supply. All of this is set within a model inspired by the MMORPG Eve Online, where hundreds of thousands of players are thrown into space and given the freedom to do anything they wish.
As a result, entirely private interest clash in fierce economic competition, manufacturing, trading, political intrigue and open warfare. It's worth reading Empires of Eve, Andrew Groen's narrative history of the entirely player-generated politics, warfare, and culture; and following it up with this paper by Taylor et al, titled "Alienated Playbour: Relations of Production in Eve Online", to understand what kind of social contracts evolve in a truly libertarian space.
The result is a place where this kind of statement - "…only the biggest and most ambitious of these companies even bother with a website; most of them have little more than a vendor page on AliExpress. Some of these companies buy their drivers — the actual speakers — from the same factories that provide Sennheiser and Beats with theirs. . . . the factories that make the drivers don't care who they sell to; they maintain a certain level of quality because their clients depend on that. And once you've sourced the parts, it's not expensive at all to put them together. "If you have a van and a bottle of glue," Klasco says, "you can be in the business."
… applies to more than just audio gear.