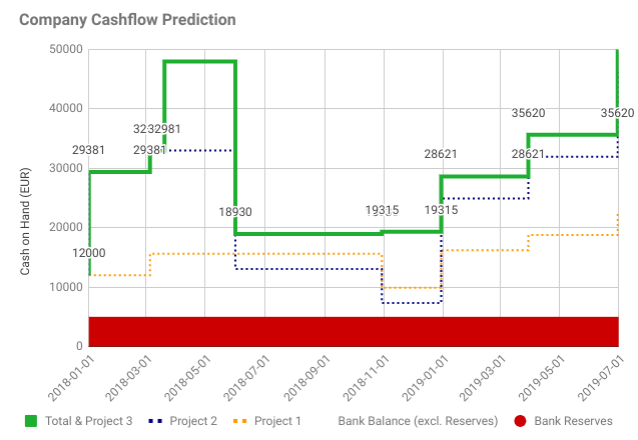 Proposal how the Magic Spreadsheet's cashflow graph would look like. This is the best I can get out of Google Sheets, beyond that we'd need an own application that reads the project budget spreadsheets and then can do "whatever" with them.
Notes:
This is a stacked chart. Which explains why the green line represents both the total and Project 3.

All data is just an example here. Bank reserves would be 50k EUR in reality, for example.

The project specific lines could be removed, but I've left them in so far.

What's confusing about them is that they cross each other – normally not seen in a stacked chart. It indicates negative cash balance of a project. And that's ok for a project because it is only relative to the current day (which will be always the diagram's start date). When considering the whole project runtime, the project would still stay cashflow positive.