Ciao, we're working on this initiative (as announced on wemake blog)
Opencare Maker In Residence – Save The Date!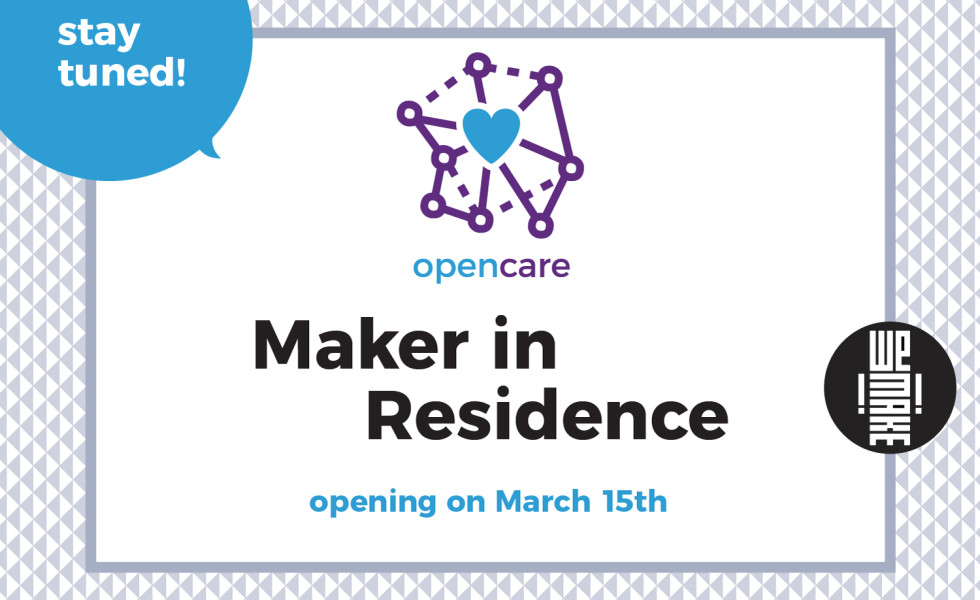 Since 2014 WeMake organises a "Maker in Residence" (MIR) programme, an initiative that aims to enhance WeMake's international network of designers and makers to develop partnerships that rise opportunities with professionals in Milan.
Maker in Residence is focused on experimenting new approaches around open source hardware, distributed manufacturing and open design. Previous residencies welcomed makers, artists and designers coming from different backgrounds and ready to collaborate with us and share knowledge with our community.
opencare Maker in Residence
From April to July 2017 we are opening our lab for a special edition of MIR.
Since 2016 we are working on opencare, an european project which received funding from EU. opencare is a project and a global community working together to make health and social care accessible for all, open source, privacy-friendly and participatory. It starts from the assumption that state and private institutions will be unable to meet the demands for care in the 21st century and that new, more open, participatory, community-based methods are required.
WeMake, which is part of opencare consortium, organizes the first opencare Maker in Residence and invites people and collectives which are working on a grassroot solution for care based on digital tools, to submit their projects and collaborate with us.
The opencare Maker in Residence will take place from April to July 2017 and is structured around workshops, making, discussions with experts, including engineers, programmers, designers, policymakers, and community members.
Residents will live and work together on-site providing an opportunity for intense collaboration, creativity, and learning to improve their project.
We are getting ready to open the call with all the details! In the meanwhile stay tuned and get ready to make your submission.
opencare Maker in Residence call will open on March 15th!
Fill this form to be alerted when the call is open