I now have left the Open Village since 6 days. I have been there from sunday 1st Feb to wednesday 4th Feb. In all aspects of the journey, it was a discovery. Here is the story of my 2 days in Dar Nezza, the house of our morrocan Open Village in Sidi Kaouiki.
PART 1
BACKGROUND STORY :
initial steps:
I was contacted last year just before winter by @unknown_author He was trying to build a team around a project, and reached both @SyMorin and I in order to be a part of it. That project was to create a meshnet to host an independent radio in the area of the open village. I slowly but surely took the lead in this project, and we tried our best to keep in on tracks, though it was quite hard because of last minutes changes. This is written in this post right here.
initials ideas:
If we all discussed the radio project, we also shared secondary options related to our main field of competences. As my main field of action is writing about local scale, and investigating both its related concepts and how they're activated in the parisian area regarding food (vegetables and milk), it appears natural to me that I could also study the fresh food cycles patterns near the Open Village, and see what it's all about. In my mind, I had the plan as option B, knowing that 2 days there would be short, and not knowing it yet that it would be activated in the end… I also had the motivation to document EVERYTHING
initial team:
In the discussions we had on the several ER tools, the team was supposed to gather @matthias @unknown_author @SyMorin @hazem and I… I never worked with/via ER before, and I didn't know what to expect. I quickly decided to wait and see once at the location. I was not disappointed, yet I was definitely surprised.
initial feelings:
How not be ecstatic about such project? In my mind, and for the first time, I was switching from writing my reflexions on my blog to actually investigating their fields of real "activation" somewhere else, with the excitement of the analysis, the ethnographic work, the documenting. I was looking to do what I thought about. To check the patterns, to learn from others, to discuss the topics, and enhance the visions I had about my fields. I was ON FIRE !
PLANNING THE TRIP :
plans change, insights change too, but the drive?
As the time was closer and closer to my journey there, the initial plans tangled, switched, twisted. With them, the insights that motivated them changed too. I was discussing both with the team in its full collective intelligence, and also with separated people that went in and out of the main discussion. As I said, I was a newbie, and as a newbie I needed to understand how ER worked, how all of this would eventually work. It wasn't doubt though. I never doubt anybody nor anything but the timing, because sometime, this little one is a tricky bastard. Both @anique.yael and @hazem answered many of my questions, and the more we discussed things, the more I was into the project, whatever event would eventually make me think that I wouldn't be able to fly over there. But the DRIVE to get there was too deep. It finally cleaned out everything with the help of ER admins of course, and there I was… In the plane.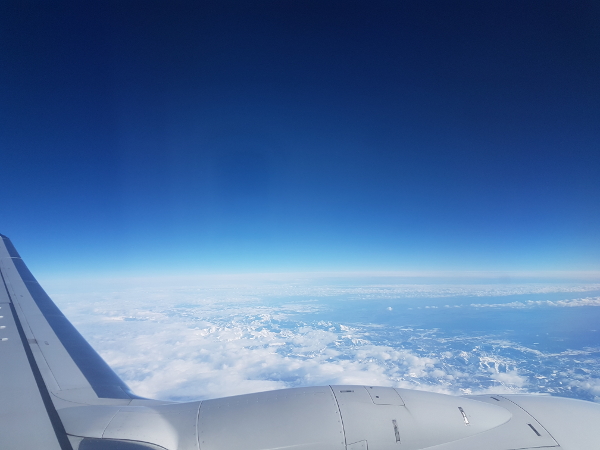 looking for the best way:
At the last moment, Daily informed us that he missed his plane. And wont be able to reach Essaouira and the house before tuesday night… @SyMorin and I were planned to leave the house on Wednesday so, it was short, but both @SyMorin and I didn't overthink about that, as we both were in the same taxi, reaching Sidi Kaouiki from Marrakesh.
It was a 3 hours ride with Samir, our driver. A drive that obviously has been more a brieffing than anything. Naturally, we both came out with the same purpose, drive and motivation: in the absence of @unknown_author, we would investigate Essaouira and the fresh food cycles, as much as possible in such a limited time. The whole independent radio project was out of our minds. For the best of our trip there I presume. As Sy was telling me that he started digging restaurants in Rabat (Morocco, where he lives since 9 months) that were cooking local products only, I was discussing the concepts around local-scale power. We agreed that working together on that could be awesome. I definitely has been during two days at the house.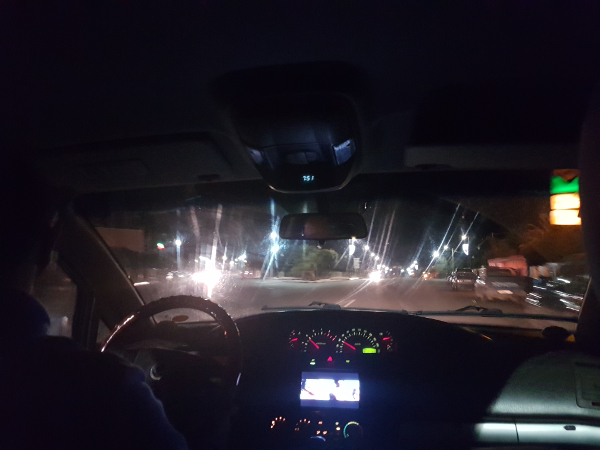 finally getting there
After quite a long travel (especially for Sy…), we arrived for dinner. Hazem was our first contact there, coming to the gate and opening us. It was a cold, humid kind of night… The blue door of the house opened and I saw alberto, then Ahmad, then Matt. Everything was so quiet and calm. Diner was already served and we didn't miss a minute before getting around the table and having our first chat. On a fait connaissance, as we say in french. The food was awesomely cooked by @hazem and Ahmad, and we shared our first jokes around that very spicy salad that Ahmad cooked for us. We were a bunch of guys coming from Tunisia, Italia, Germany, Egypt and France, from different cultures, with different backgrounds and experiences : I am a french cheesemonger, former music industry worker with Anthropology and Sociology masters, looking forward to developp more about local-scale… I mean, these guys could be ANYTHING! (and they actually are!) Anyways… as our first meal was on, I understood that more than a collective effort to make a bunch of projects, if was more like the gathering of individual projects, in the same room, to maximize the effect of the collective intelligence on each journey. @matthias would work on the coffee sorter, @alberto had his own projects and thesis to write, @hazem was handling the organization of the house and of the Open Village, and so on… At the end of the day, I jumped into bed with the following goals: learning the ethnographic tool of ER with @alberto, going to Sidi Kaouiki and Essaouira with @SyMorin , cook a meal for the guys… And document everythaaaaaaang !!!
**Let's go !**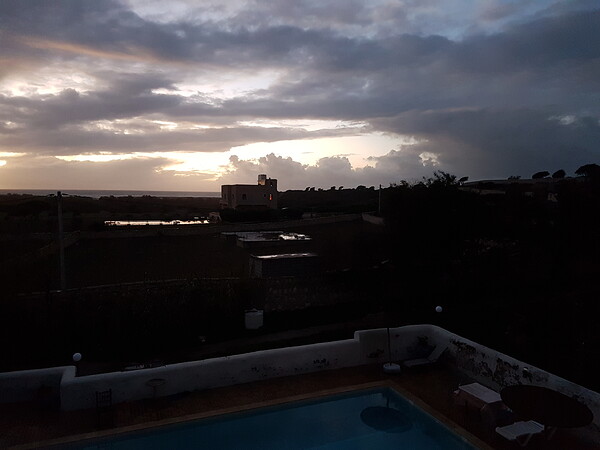 Stay tuned for part 2 ;) _(french love teasing... eheh)_