Remember our post inviting community members to participate at the upcoming miniconference in Strasbourg, on the 15th-16th of March? Well, we are happy to announce that Edgeryders responded to this call, making our selection uneasy due to the sheer brilliance of so many mission reports and contributions on the platform. Alessia, Giacomo, Tiago and Andrei have been invited and accepted to come to Strasbourg, both as think tank experts and ambassadors of European youth. Congratulations to you all!
Having policy-relevant experience makes them experts (remember we all Edgeryders are), especially when it comes to a facet of transition they are living and have shared in their mission reports. Accordingly, it made sense to allocate presentation slots for each in the conference programme: Alessia will be speaking about the challenges young people have of turning knowledge into income (read about her own challenge here); Tiago, a graduate in Design for Social Business, will make a case in favour of creativity and innovation as alternative paths to making a living; Andrei has first hand activist experience and will talk about how we engage with each other and with democratic institutions for change; finally, Giacomo is passionate about learning processes and will critically look into academic vs. peer-to-peer learning (read about his own experience here)
As ambassadors, the four will attempt to convey a message on behalf of the community. Already they are looking closely at what other Edgeryders are saying, trying to capture main issues and present them to representatives of the Council of Europe and European Union, as well as to youth policy researchers attending the miniconference. So, the question for you in the next two weeks is: What would you say to European decision makers? Where should they start if they want to build a better future for all of us riding edges?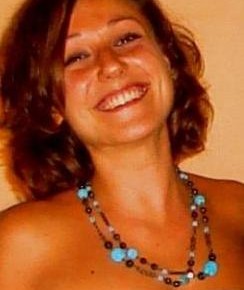 To make sure your experience is in the loop, do sign up on Edgeryders and share your ryde! Also, contact Alessia, Giacomo (aka higiacomo), Tiago or Andrei (aka TOOLosophy): you can use the Search page to find them on Edgeryders. As they prepare for the March meetup, all four hangout a lot with the community and will be happy to learn from you! Coming up: more about our four ambassadors and their experience in Strasbourg in a couple of weeks!