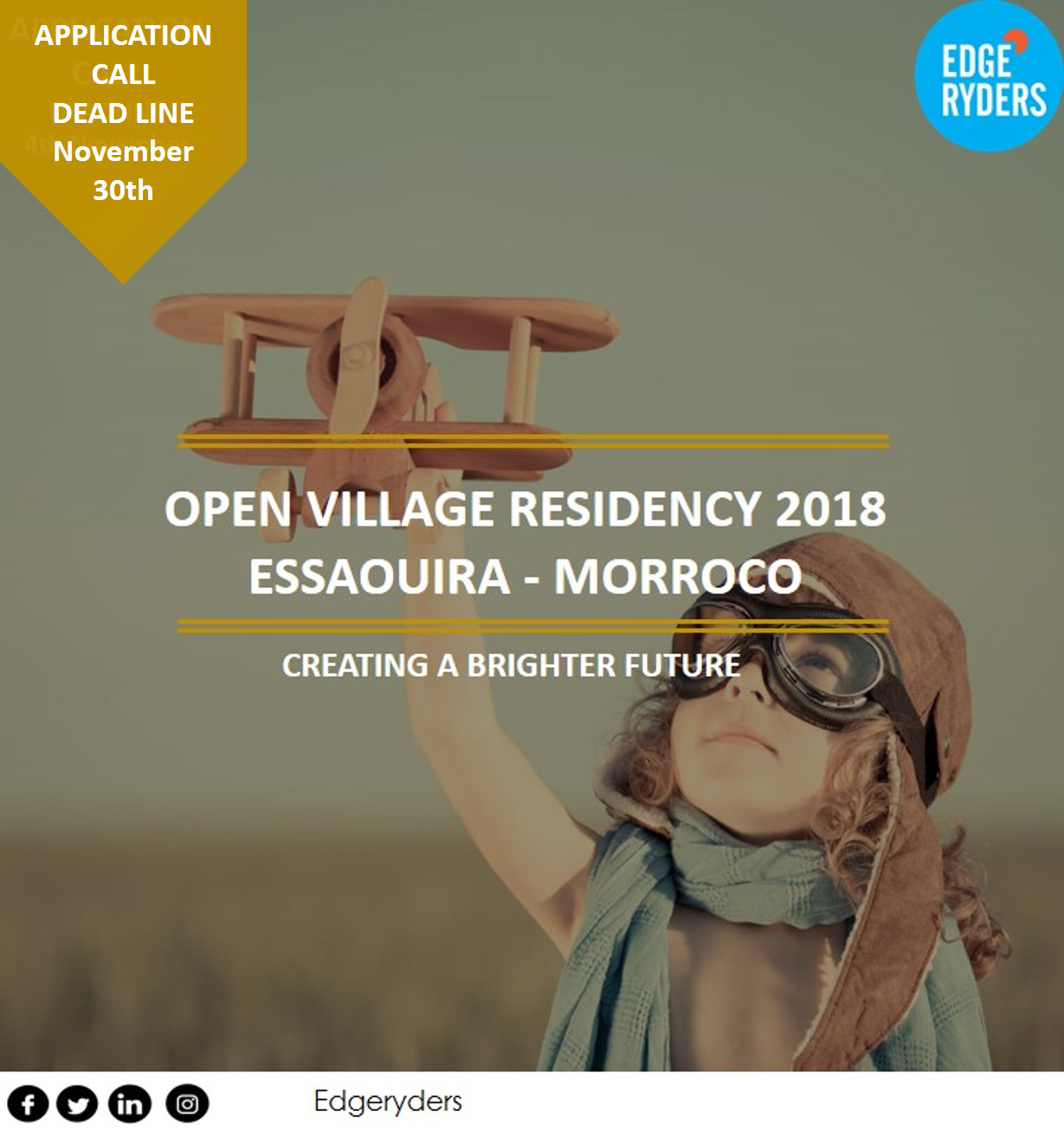 Open village residency
The Open Village residency is a three months program, that aims to support entrepreneurs with social mission to boost their business idea and enhance their skills through a set of online activities and co working and co living .
The selected Project Leaders receive feedback and mentoring from peers and experienced entrepreneurs and then, they are matched with potential investors during the Open Village project Exhibition (June 2018) .
Eligibility Criteria
You are from Europe , North Africa or middle east , You have an existing project (or be in the process of establishing a social venture).
You are working on one or more things we care about .
Your values and ways of working are aligned with ours: openness, collaboration and generosity in sharing our knowledge with one another.
How to apply
1.Create an account on edgeryders.eu and introduce yourself to the edgeryders community members.
2.Tell us about your project / initiative ( fill in the following form FR EN )
3.Join the count on me list
Financial support:
Travel reimbursement for up to USD 500
Free Room and Board in the Open Village House in Morocco, for the duration of your participation
Technical support will be provided to the selected participants to obtain the visa to Morocco
Deadline for applications: November 30, 2017.
Starting date : February , 2018
About the open village residency:
During the three months of the open village residency program, we are bringing together 15 people from entrepreneurial and social innovation backgrounds to share their experiences, create opportunities for themselves as well as for their communities, to collaborate and develop meaningful projects. And explore the beautiful and calm Moroccan city Essaouira.
The open village residency is a great opportunity made for people who work on projects which require focus and support from peers. The projects have to be dedicated towards making the world better in some way, have an ethical business or sustainability model and use open knowledge & technologies.
We, especially designed the open village residency program in way to offer a productive, inspiring and multicultural work environment that will help the selected participants to grow their ideas, take actions, prototype and explore different possibilities with the help of peers and experts from the Edgeryders community.
During the Residency program the selected participants will share a working and living space in a beautiful and calm neighborhood of Essaouira, Morocco.