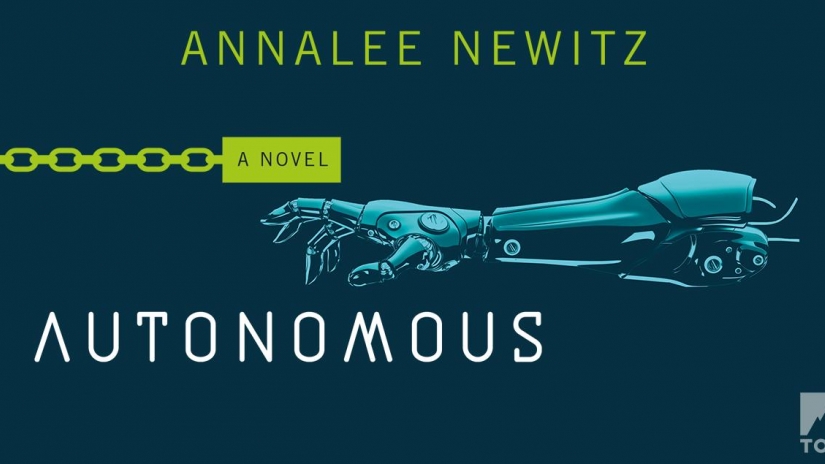 (drum roll…) the time has come for the next Econ Sci Fi reading group
As per the fascinating conversations that have been unfolding on economic science fiction as inspiration for a different economic system - like this one that pulled the rabbit out of the hat, and this one on Walkaway's economics - we've been compiling this wiki of various works and authors worth reading. The poll in this post sees Annabel Newitz's Autonomous as next in line for us to dive into collectively in a reading group.
We had talked about September and it could still be an option but in the spirit of end-of-summer-chill, here's a poll with a few scattered dates with 18:00 CEST to suit Europe and North American time zones (feel free to propose another time, just share why). If you're interested in joining, please select the dates that would suit you!
Monday 24 September, 18:00 CEST

Tuesday 25 September, 18:00 CEST

Wednesday 26 September, 18:00 CEST

Thursday 27 September, 18:00 CEST

Friday 28 September, 18:00 CEST

Monday 15 October, 18:00 CEST

Tuesday 16 October, 18:00 CEST

Wednesday 17 October, 18:00 CEST

Thursday 18 October, 18:00 CEST

Friday 19 October, 18:00 CEST
Pinging those who've shown interest along the way @alberto @alex_levene @mrchrisadams @jolwalton @sz_duras @joelfinkle @Kaibeezy @LStewart @anonandon @OmaMorkie @Enro @ralmond @rachel @mariacoenen @ireinga @thom_stewart @owen @Caszimir