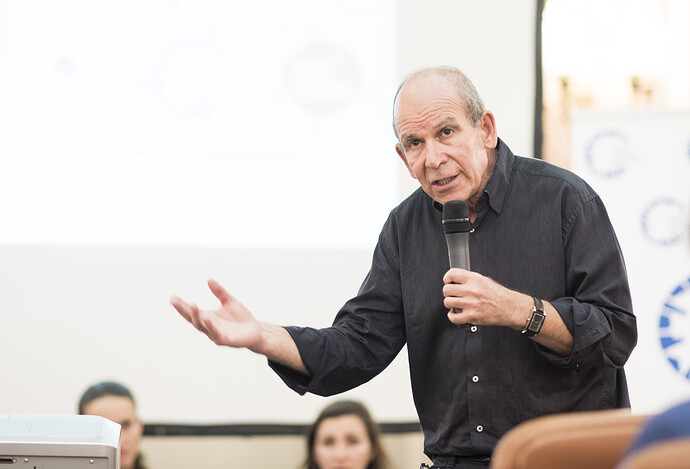 We are off to LOTE5 in 2016 in brilliant company. Our community event keeps cultivating an interest to confront failing narratives in culture and creative industries, a track launched by Matteo a few weeks ago. We need new frames to answer questions like why initiatives brewed in ill institutional culture stand little chance to produce lasting results; or why we need to change the cultural industry from being artifact oriented to social change oriented.
My guess is experienced minds like Robert (Bob) Palmer's can shed some light on this, and I'm very excited to welcome him on board. Palmer has done cultural planning and research, and actual production. He worked for the Council of Europe in as a director on Culture and Cultural and natural heritage, served as board and jury member for various organisations and festivals, was the director of European Capitals of Culture (ECOC) (Brussels in 2000 being one of them!) and is now consulting independently for cities running for the title, including winners Matera 2019, and more recently Bucharest 2021. He has been one of Edgeryders friends and allies for some time now. On a personal note, it took Bob for me to finally do work in Romania. During an event, he said to us: You can transform a city by using culture. I love working with messy cities. Bucharest is a messy city. And this is fascinating for me! Bucharest 2021 is a project that will enable other projects to act on the basis of active participatory democracy.
At LOTE5, with several team reps involved in ECOC we will looking at cities as units of analysis and learning from their failures in cultural transformations. We'll go behind closed doors of what looks like a shiny title and aspiration, to discover the hidden struggles of the creative minds behind a bid and the larger things at stake. We are shaping the session in collaboration with those who want to attend, and you can register for it as early as now.
Alongside Palmer, there are another 20 or so lovely people joining Living on the Edge from all walks of life, as speakers or facilitators. I can't imagine an annual ER gathering without long standing and new community members, but also people around us who are showing support in diverse capacities. From wherever you come from, you too can be a part of this. Start here!