How do we build Edgeryders Reef and other social clinics of the future?
The Reef at the #OpenVillage Festival!
19-21 October 2017, Brussels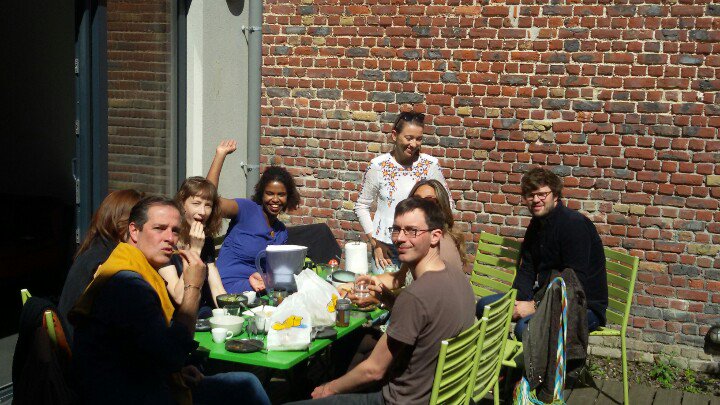 Provision of care services needs humans: more, better prepared, volunteers. People prepared to teach each other skills. Therapists to help volunteers in need of trauma support.
So, the highest-impact technologies are those that help bring people together. Share knowledge. Distribute human resources across different care contexts.
These technologies are connectors: they help string together and coordinate human efforts. At Edgeryders, we have resolved to put this lesson into practice. We are doing it by hacking the most fundamental connecting technology of all: the home.
Building The Reef is where we, together, design the physical space, its financing model, and the activites therein – from business to fitness and personal development. The track is open to people who, like us, are willing to put some "skin in the game" by becoming Founding Members.
What you get out of being a Founding Member of the Reef is access to unique opportunities to develop skills and behaviours needed for living and working well with others:
Use of the coworking space and guest room (incl. public transport & sim card)
Project development & partnership-building support
Invitation to participate in Skill Development Masterclasses
Invitation to networking dinners, parties, and adventures
Full unlimited access passes to our Annual Community Summits (e.g. OpenVIllage Festival)
What you will learn
how to present & sell your ideas
community building and management
intercultural communication
resolving and limiting damage from conflicts
building practical skills like permaculture, carpentry and plumbing
improving nutrition and physical wellbeing
recognising and dealing with common psychosocial problems e.g. depression
What each one of us contributes
When becoming a member: 5, 15, 25, 50 or 70 Eur/month for one year to cover running costs.
While in the house, as resident and/or visiting: share costs of collective meals
On the online community platform: be generous with feedback and knowledge to support one another's work
Our approach towards community and support-building implies trust and a spirit of generosity, rather than transactional relationships.
Members are contributors and not service recipients. This means the focus stays on accommodating each other to the best of our possibilities in order to meet each other's needs. If and when scheduling conflicts appear for lodging or other calendar events, we put our heads together to come up with creative solutions.
Join us now! Become a Founding Member!
Your contribution is used to cover the costs involved: venue & equipment rental, third party services (audiovisuals, tech assistance), staff time and masterclass leaders' fees.
You can make your financial contribution in several ways:
Place a standing order for direct bank transfers
Make a one time donation via direct bank transfer, creditcard or bitcoin
We can send you an invoice if you prefer
Write to community@edgeryders.eu to register as a member of The Reef.
Activities

Masterclasses like this one on Storytelling for Conversion.
Evening Talk & Dinner events like this one in which we learn about the state of the art in different fields from members of our community.
Networking dinners, parties, and adventures
Also, you get a full access pass to our annual community summits. This year's edition is the OpenVillage Festival.

Guest room* + Coworking space

Use of our coworking space and guest room* (incl. public transport & sim card)
Project development & partnership-building support via residencies.
You can also use the guest room to host visiting friends and family

*3 nights/person/month - you need to let us know a few weeks in advance, so we can plan for your visits.

Place a standing order via bank transfer, or make a one time donationation for the year.