Recurring events on Facebook: Edgeryders and community managers as co-hosts.
See the eventslisted here.
Topic calendar
To edit your country contents type straight into the spreadsheet.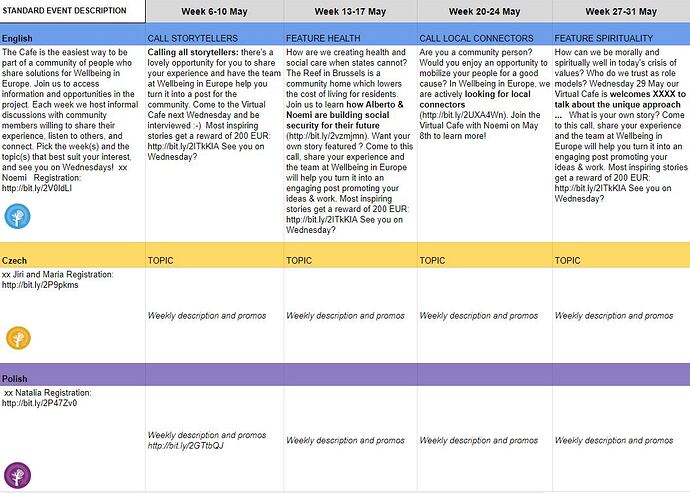 All community managers
Send invitation for Virtual Cafe to speakers/projects to be featured that week, people who will come to present their story: pick from Spirituality & Moral Wellbeing, Health, Work and Prosperity
Edit the facebook events: translate descriptions, double check links, and choose a topic/ agenda for the call a few days before, announce it in a post on facebook and here on edgeryders so we can promote it.
Posts the notes from the Cafe in the online forum, for participants to discuss further and for more people to contribute to the discussion. This gives everyone a rich view of the topic. Those who wish to continue to work together come for a one on one call where they are interviewed and we produce one article each with their own reflections around what they have discovered about the topic.
More information: How to run the Virtual Cafes