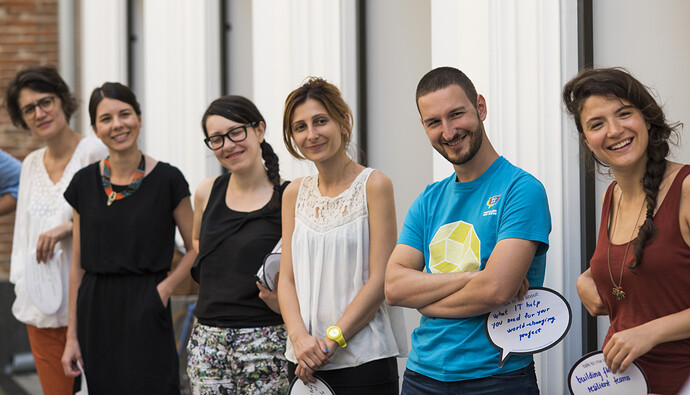 This is an invitation to a community call this Friday morning at 11:00 Romania time/ 10 AM CET, open to everyone and anyone. It's informal, we'll simply hang out over coffee and skype.
I'd like to take the opportunity to debrief whoever is interested about Futurespotters pilot in Bucharest and catch up on what people are busy with. Ideally we'd each talk about work/projects we are involved in starting end of August/ September and what help we need from the community. Right now a lot of info is spread on facebook (eg @mgax's hackathon end of August, or @Iuliana_Dumitru's house cleaning mobilization) and it's a pity because none of us can follow everything, so better do a round and make sure we all have a chance to get involved? Then we can send all info packaged in one call to action.
Anything you want to bring up or put on the "agenda"? Put it in a comment below.
To join the call add edgeryders in your skype contacts and I'll call everyone at 11 sharp (10 for Western Europeans).
See ya'll soon.
Date: 2015-07-31 08:00:00 - 2015-07-31 08:00:00, Europe/Bucharest Time.