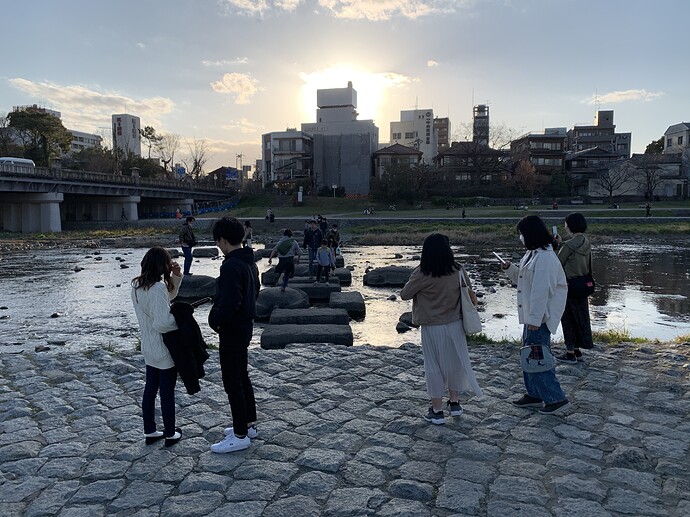 The river in Kyoto is named "Kamogawa", and our residence is named "Villa Kamogawa" accordingly.
"What are you doing in life?"
I'm managing a Goethe-Institut in two cities far from the capital and offering recidencies to Artists from Germany.
"What worries you the most about your situation now?"
How to continue with all the concepts of new Business, new Networks, new Arts and Society issues under Corona-rules.
"What makes you hopeful about the future?"
People know each other and adopt very quickly to new settings inside their physical and emotional surrounding.
"If you are becoming more communal or not, are you going to do things differently? which ones?"
Oh no, I don't think people including me will change so quickly our mental setting and physical behaviour. I think we will rely more on already existing strong relations, which had been established and proved their stability long before the Corona-Crisis.
A lesson that life is teaching you:
We will have to learn that respecting Environment, Climate, social and ecological arguments is not just a friendly social behaviour. It's a real hard fact. So the constant threat of viruses will become part of business plans, of life concepts, of our "Weltbild".
Note: More about Covid19 responses needed in culture in this post.