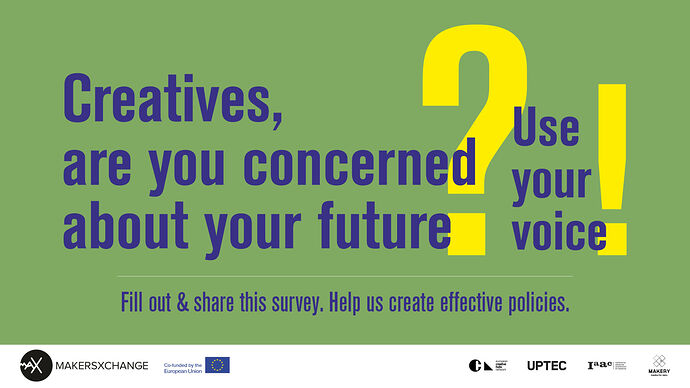 I need a little help from the Edgeryders creative community.
The European Creative Hubs Network has launched a large pan-European survey a couple of months ago to understand the impact of COVID-19 on the cultural and creative sector. The research is made in collaboration with the European Commission and it is actually the only one that will be taken into consideration to inform the policy makers. In order for it to be scientifically valid we still need many contributions.
By filling-in the survey you get the chance to shape the future funding programmes at the EU level as well as the relief fund that is currently being planned.
The survey is open until the 15th of November and it will take 15 minutes of your time:
https://www.1ka.si/a/271744
Thank you!!