'' Step by step we rise up

''
Darja Darja for Youth Entrepreneurship we aim to develop an inclusive program for a new generation of teen entrepreneurs who are driven by social concerns.
This mini-program hosted by Hive12 can be scaled in different co-working spaces in Tunisia and MENA region.
This project relies on five sessions :
⦁ First Darja : Design Thinking for sustainable environmental projects
⦁ Second Darja : Social project in the age of IA
⦁ Third Darja : Pitch your idea: Talk Loud!
⦁ Fourth Darja : Sales and marketing: Negotiate like a pro!
⦁ Fifth Darja : Fundraising: Take it to the next level!
After going through our first training especially design thinking the participant will be able to have a better vision of what he wants to do and can decide which idea he will work on. Depending on that we will create specific labs according to their needs: it can be a coding lab, chemistry class, robotics training…
Thanks to our program, the young actor in our region will no longer have any difficulty in undertaking or building their own project because they will develop the most important skills and tools to the establishment of their ideas.
Our objective in 2020 is organizing a hackathon where we gather all the participants so that they will be supported by our mentors to start prototyping and make it real based on what they have learned during Darja Darja program after that they will pitch in front of juries.
The winner will win 6 months of incubation in our coworking space and for the other participants, they will be mentored by our experts to help them take their ideas to the next level. Knowing that our upcoming programs will be based on the needs of each participant and the challenges that he may face during the journey so that we can provide a specific training to help them prototype.

First DARJA: Design Thinking for sustainable environmental projects.
Topic: Design Thinking is suitable for all types of businesses and organizations
For this training, we will adapt the training with an innovative approach to develop a solution for environmental challenges.
Training aims :
Appropriate the state of mind of a design thinking approach.

Discover the steps of the design thinking process.

Use new creative methods

Discover unidentified needs and explore opportunities/solutions
Content of the training:
Sustainable Development Goals

How to lead your project in an innovative way and to develop your creativity

Adopt the method from practical cases

How to integrate Design thinking as a strategic tool for the development of projects with an environmental impact
Trainer: Mohamed GHACHEM
Date of the event: 29th November 2019
Duration: 4 hours
Venue: Hive 12 Coworking Space
Second DARJA: AI lab !
Topic: training session to discover how we can apply machine learning techniques to solve environmental challenges and make a positive impact.
Date of the event: to be defined
Duration: 5 hours training lab
Objectives: Review the state of the art of AI and understand how AI are revolving different fields and businesses.
How to take the first step and deploy your first machine learning model to solve a real environmental challenge.
Trainer: To be defined
Venue: Hive 12 Coworking Space
Third DARJA : Pitch your idea : Talk loud !
Topic: The purpose of the training is to make young high schoolers between 16 and 20 years old acquire communication basics:
-To sensitize them to the importance of public speaking skills
-Introduce them to the verbal and non-verbal communication and provide them with the tools of preparing and pitching an idea.
-Provide them with an opportunity to practice the skills of public speaking in a friendly and encouraging atmosphere
Date of the event: Not defined
Duration: 3 to 4 hours
Content of the training:
In order to sell his product and convince investors, an entrepreneur should master communication skills. Making an impressive pitch deck with a wonderful pitch is one of the keys to success.
The training will be divided in two main parts:
How to prepare your pitch deck:
During this first part, youth are going to learn how to design a good presentation and what are the most important parts of a pitch deck, in order to impress the audience and make the idea simple to be understood.
Pitch your idea:
After learning how to make a good P.D, it's time to learn how to speak in front of the public or investors. The session will be a workshop about verbal and non-verbal communication and public speaking skills with practical activities in order to make youth know their abilities to speak in public and give them feedback about what they need to improve to make the perfect pitch.
Trainer: Amine REKHIS
Venue: Hive 12 Coworking Space
Fourth Darja: Sales and marketing: Negotiate like a pro!
Topic: The purpose of the training is to make young people between 16 and 20 years old familiar with entrepreneurial basics. The point is to facilitate those theories and present them in a funny and smooth way to make them attracted to the field. For this reason, we will make sure that they prepare homemade products and to teach them how to sell them to their classmates and school teachers.
Date of the event: Not defined
Duration: 4 to 6 hours
Content of the training: To be an excellent salesperson, one has to master the ability to listen to his or her customers. They will be taught how to express their thoughts crisply and clearly instead of just blabbering whatever comes in their mind. Great salesperson's assets include a thorough and convincing speech.
In addition to that, no successful salesperson simply stayed at the back of the room, cowering, and just blending in the background. Salespersons talk to people, especially to potential customers. As such, they need to have self-confidence. It is an important trait for both kids and adults. So this evening will be oriented to encourage high school teens on whatever they like to do. That will help them believe in themselves and foster their self-confidence.
And to come to the most important point, success in sales comes as a by-product of providing customers what they need, something of value to them. Everyone likes people who bring value to their lives and not just those who just want to sell and earn money. We will Teach those teens the value of giving value to customers first. After all, the repeat customers make a salesperson even more successful.
Trainer: Youssef JOUDI
Venue: Hive 12 Coworking Space
Fifth Darja: Fundraising: Take it to the next level!
Topic:
The training will be engaging with a range of learning opportunities. It will involve: • expert input • sharing of experience • interactive exercises • case studies It will be challenging and enjoyable - full of practical tips and techniques to use immediately and long-term.
Training aims :
Equip participants to come up with possible project funding sources, liaise with stakeholders in project idea initiation and develop fundraising initiatives.
Creating powerful fundraising messages for your Project
Find the specific Sources
Liaise with stakeholders of fundraising initiatives
Date of the event: depends on trainer disponibility
Duration: to be defined …
Content of the training:
What is Fundraising
How to develop a sustainable fundraising strategy
Trainer : Still looking for it
Venue: Hive 12 Coworking Space
Organisation Name

Who we are?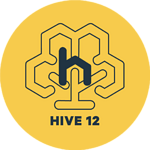 Hive12 Coworking space is a Place where multiple individuals and businesses share infrastructure (meeting rooms, kitchens, specialty equipment, open space, and even administrative staff…), it's the right place where you know people and make beneficial relationships, where you can find people who advice you and support you without any hesitation, people with different backgrounds and a variety of fields, it's also full of events, workshops, after work and training sessions.
Hive12 is not only an ordinary place, it's a home for students, for professionals, startups, people who are looking for the right opportunity, persons who want to start their own project and they don't know how.
Our Common goals are:
Starting or growing businesses;
Creating jobs;
Enhancing a community's entrepreneurial climate;
Building or accelerating growth in a particular industry;
Diversifying and strengthening local economies
We believe good ideas can only be valuable, implemented and expanded upon when shared with others.
Organizers Team :
| Name | Function |
| --- | --- |
| Ichraf Jarray | CEO |
| Hiba Ben Kahla | Community Manager |
| Sarah Zorgati | Space Manager |