This year is the 10th anniversary of Be-Cause health, a network consisting of different organisations either involved or interested in healthcare in Belgian development cooperation. I participated in their annual convening. My main takeaways:
Vendor-driven conversations tend to result in centralised solutions. To paraphrase the representatives of a company selling a reporting platform for performance-based health financing: we see a future where all patient data is stored in one place. Oh and yes, we do geotag everything and everyone!
There is e a mismatch between they way most data-centric tools/platforms/programs are designed...and the realities within which they are meant to be used. In Uganda alone you have over 600 mobile health pilot projects with 10-500 users and only 11 projects with over 1000 users. One of the bigger challenges here is designing against the "helium effect" of data"
The rest of this post is an aggregation of some resources that may be of use for our work within Opencare
Projects to learn more about
Coeur D'Or: a community healthcare project in Benin centred around promoting behavior change for improved cardiac health through online community mostly driven by volunteers.
In your Pocket Diagnostic Lab: A backpack field workers can carry around with them.
Oscan: A screening tool for oral lesions using phone cameras. The tools that have one function are most likely to succeed.
Questions to answer when designing new health-related tech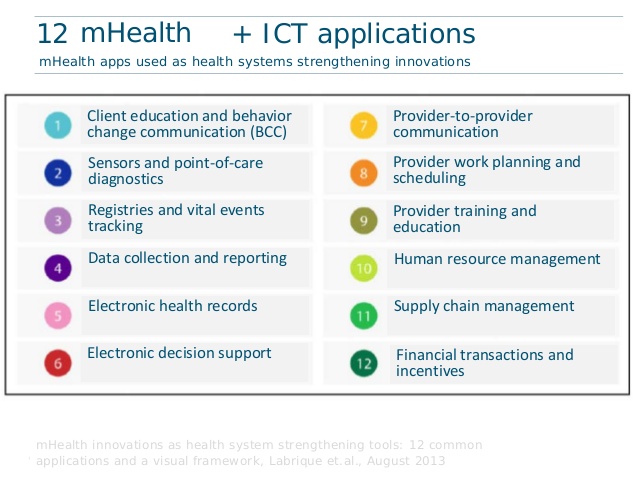 What is the problem and where do you need to be active to solve it?
What do intended participants want?
What is possible?
What is viable?
What is sustainable?
What are your failure modes?