We have now developed an integration between Dreams and Discourse. A Discourse instance can be linked to an organization on Dreams. Projects that are posted on Dreams get their own Discourse thread, and comments on Dreams are stored as replies to that thread.
This proposal/project on Dreams: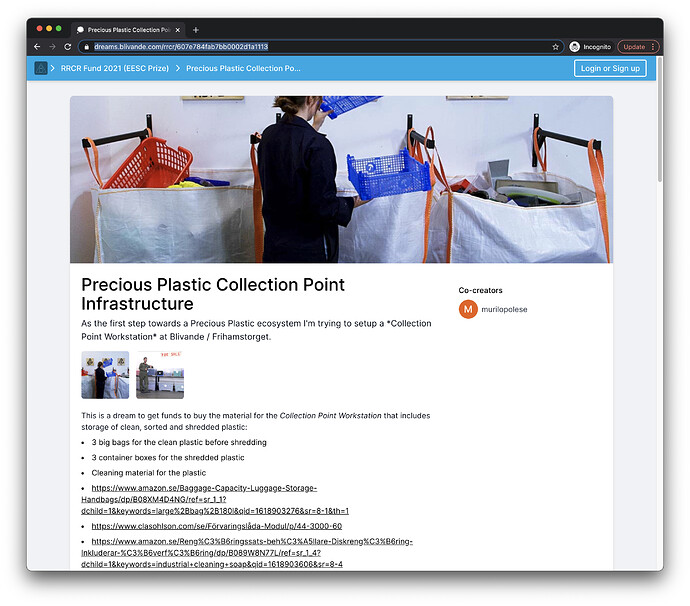 Corresponds to this thread on the Blivande Discourse:
When the project is updated on Dreams, the post on Discourse is updated in real-time.
If we want this for Edgeryders projects, we can have it. I have created an Edgeryders org, and we can easily add a custom domain to dreams.edgeryders.eu.
To connect to edgeryders.eu, we would need to accept that the API key of the system user is stored on the SenseStack servers. This will not be required later, but right now we are unlisting and listing topics which is an admin function. We will implement another solution within the next few months that will only require sending us an API key of a non-admin bot user that posts the topics.
We are just about to add ToS and GDPR agreements next week and start offering it as a service. It is free for now, but we will start paid plans later this year.