My name is Erin, and I work with Upflex. We're a New York based company. However, I'm based in Berlin. Of course, at the moment we are 100% remote. We love to promote flexible work styles.
We are technology based, a communication platform that allows companies to manage or develop systems so that everybody can work the way that they need. Touchless, for example is a big trend right now and our app facilitates touchless entry.
COVID launched us into the front lines of how people are going to need to work from now on. Coworking is going to come back stronger than ever as big companies adapt and restructure for safety, and we're there to support that education, For example we created a program called Safe Spaces, which allows people to filter for those that adhere to local regulations. The design of spaces will change, but the value of flexibility to communities is stronger than ever…
---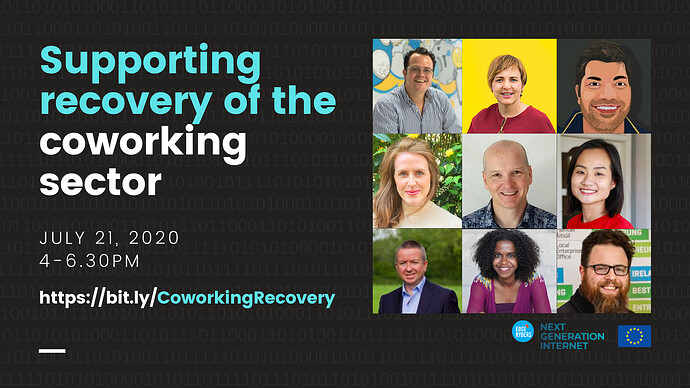 Meet Erin at our event on 21/7. Registration is free of charge. To get your ticket, just post a thoughtful comment here to help drive the thinking and learning forward and we will send you the access code. Did you sign up via eventbrite? We ask that you too contribute to the conversation here ahead of the event to ensure everyone is on the same page, better networking etc. More info.