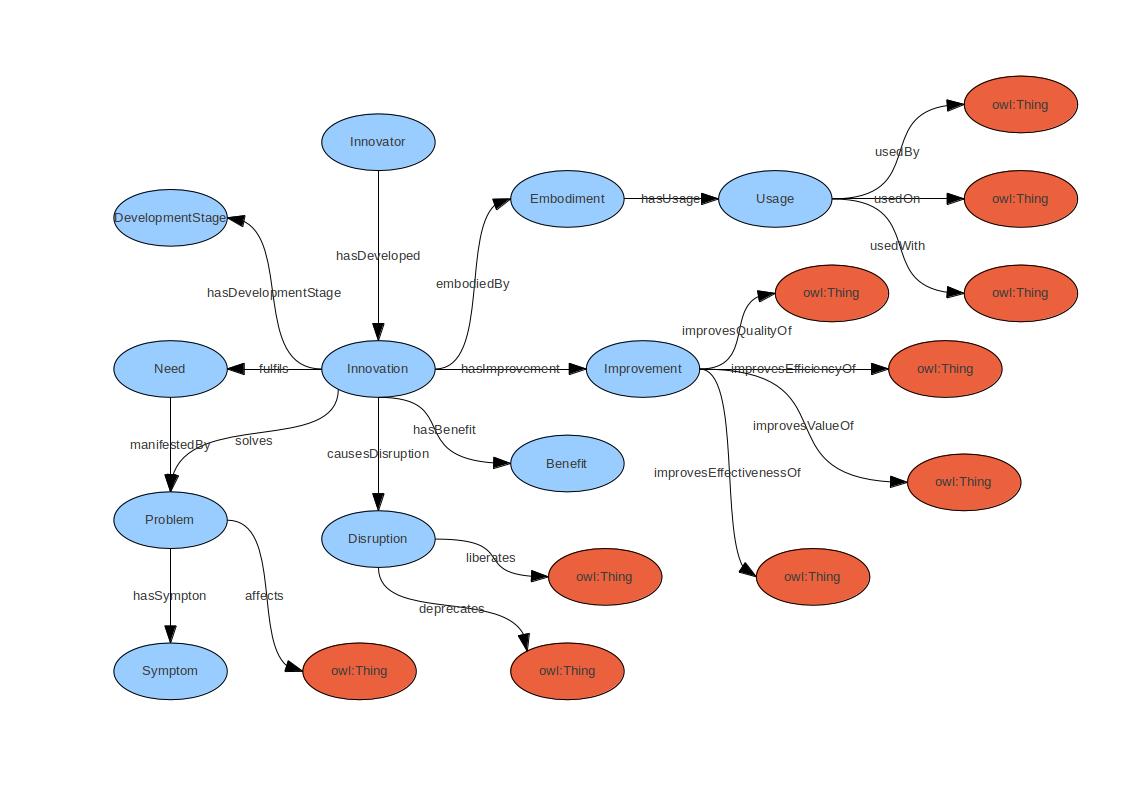 Next week I would like to make few updates to unMonastery web presence. One of pending tasks relates to clearly expressing how Challenges and Projects relate to each other. I would also like that we can more clearly state who benefits and in what way from the work we do here!
To avoid reinventing the wheel, an activity IMO still very popular even that we have The Internet and The World Wide Web available, I try to look at existing conceptual models relevant to this case.
Innovation Vocabulary seems to provide some framework with decent expressive capacity:
http://www.lexicater.co.uk/vocabularies/innovation/ns.html
http://lov.okfn.org/dataset/lov/details/vocabulary_inno.html
Any other in some ways established ways which can help us with expressing what we do?