I am going to sum up in this post my fellowship experience with Edgeryders!
1: Workshop in Medenine
This workshop was a result of my appreciation to Medenine and how much love I have for it that it was planned at the very last minutes and It was an emotional one, the most emotional workshop in Tunisia, and it was different because we got in the deep thinking and tackled the sensitive issues for the youth of Medenine. All of the people in the workshop were people I know, except for one, and I can say that this was the most honest discussion they have ever made while talking to someone in a workshop, maybe because of the methodology followed by @Nadia maybe, it engaged people from the start.What was common for all the people in the room, is that WE ARE HERE, we want to change the situation in Medenine, because it is not fair for us to not be given opportunities that you easily find in other regions of the country.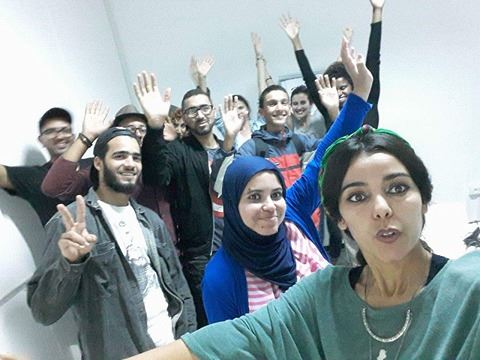 Most of the people talked about the communication, they mentioned the non ability for the youth in here to communicate correctly, because we don't communicate often, and that is what they loved about the workshop, they were TALKING to each other and saying everything they think about, and COMMUNICATING in a very passionate way.Most of them complained about the severe lack of activities that we can do in here, it is as I said in my story, people has nothing in between job and school to do, the life in here is passive and full of deadly routine, there is no space for innovation and mental productivity. What I loved the most and captured me the most is that people were talking with passion about what we can do in Medenine, it wasn't like individual perspectives and projects like the case in Monastir and Tunis! But it was more about what we can do to HELP Medenine. I was always told by @Nadia and @Zmorda that I am so in love with Medenine, but then after this workshop I think it is obvious that most of the people in here are so in love with it.
2: Social Innovation Camp
A similar thing I noticed in both the workshop and the training is how emotional the participants get when talking about Medenine. A lot of the participants tackled the social problems that they feel related to, but did they start working on it? No. You'd find most of the participants in both the training and the workshop blaming the mindset for what is happening, but now I see that the problem is deeper than that, in terms of the perspectives, so maybe the mindset that everyone was complaining about is in them, maybe they are blocking themselves?
My point is that people complain, people feel that something is wrong, their brain tells them something is wrong! But what is next? Does it get any deeper than sensing the existence of a problem? You'd find people in here so passionate about Medenine? But why things are not changing? Some of them started to work on these problems, but is it working? If yes, why? If no, why?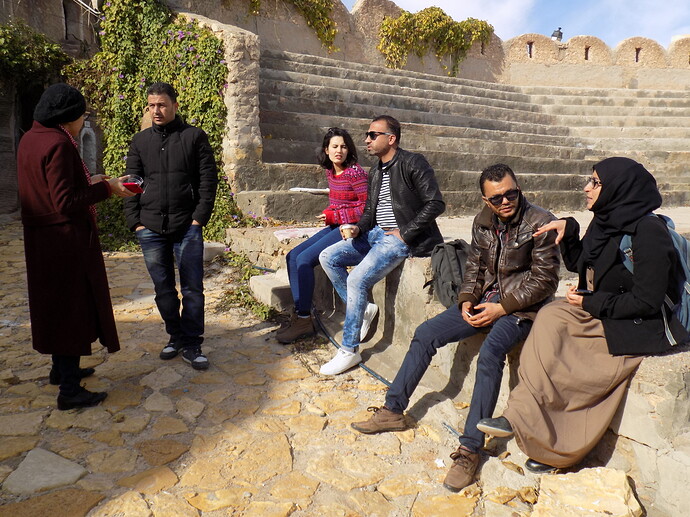 3: OurGhema in all of the above
All of that was mentioned will lead to a different orientation for OurGhema, that will focus on CRITICAL THINKING, because now I think that the youth of the region should learn how to analyze the problems, what solutions can be applied? Medenine is full of problems, that means it is full of opportunities, how to work on these opportunities.
I find that this place is full of potential, opportunities and I don't appreciate if someone from Medenine acts as if it is some place full of ignorants that is waiting for help, and in the different experiences of collaboration with international organization / embassies, I met some of those people that I personally think are affecting Medenine, so I think OurGhema should focus on the appraisement of Medenine, and abolishing the underestimation of it, and works on a valorization of the existing resources.
I can say that this experience enriched me, in terms of skills development. I took part of different international experiences, with different institutions (Institut Français, American Embassy, European Cultural Foundation, Minbar, CFI …) but the Edgeryders experience was different because somehow it feels warmer, and you would literally that there is a whole community that is supporting you!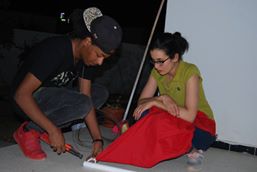 When I started working on the physical location of the project and preparing the space I was surprised by the amount of support I got from the youth of the region, that I have had people spending the nights with me and helping me … that was so emotional for me and gave me more reasons to keep on working on the space.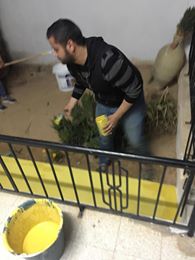 OurGhema is launched: On the 6th of May, 2018 I finally made it! And it was in the local news, people were happy about it and I am only receiving positive feedback about my baby OurGhema; I started working on the critical thinking part (which I highly say that it was something that I knew I should focus on the most through my experience with the Edgeryders) through a different series of events.
4: What is next?
I am quoting from @Dorsaf: "It is funny how I found a life changing opportunity to develop my work on what I love in Medenine, in a local place, and not in Tunis the capital where I spent 5 years studying there!"
Hearing that made me realise that I am actually helping change the reality in here! I always say that OurGhema is an opportunity hub, and here it is providing them for the youth of the region …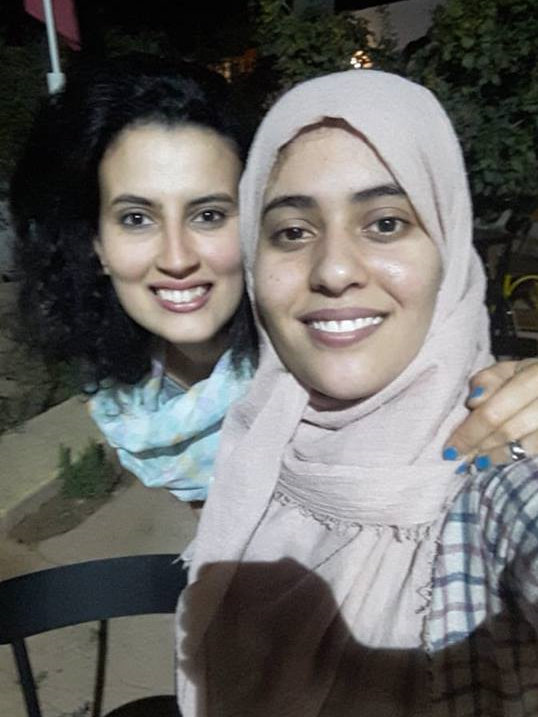 I love what I did with Edgeryders, the innovation camp, the workshops…and until this moment I still have different people coming to me and asking me what is next? Are we going to have something else? And my answer is: you never know! I think a lot of work maybe done in the future, now that I have OurGhema working, and it had a very good first month, with an average of 40 people coming per day, I strongly believe that we can have a lot more to do!
The incubation program is something we certainly can work on, in fact two days ago, about forty young men from Medenine died in the sea while they were trying to illegally go to Europe, Medenine now is mourning its youth, a woman lost her four babies in this accident and this give me one more reason to keep on working on the incubation program!

Think of it this way: OurGhema provided a job for two young men right from its start! If we incubate different people and help them start their projects they will be creating job opportunities for others! For those who are so desperate that they will risk their lives to get a new life in Europe… Investing in people is the key.

Digital Medenine is also a project that I am sure will have a very good positive impact in Medenine, putting a light on the good sides of Medenine, attracting people to it leading to creating jobs for the youth! A lot of places used to be touristic in Medenine and included a lot of jobs but for some reason the government have cut the touristic cycle in it, leading to more problems. ping @matthias
Edgeryders is all the community, is all about finding new ways, and it is something that I am strongly working on in Medenine, and I am going to keep on working on it under all circumstances …
My fellowship was a great experience that helped me learn more about a lot of things, including my own project, and learning and self development is an endless process:
So why not collaborate more in the future? Why not get more projects done?