In February 2018, Edgeryders allowed me to go to the Open Village in Sidi Kaouiki, just near Essaouira, in Morocco.
various ideas and projects were on the line, but in the end, I've been there to check in reality some thoughts I had written on my blog.
Thoughts and reflexions about local food, food cycles, direct and short-circuits cycles.
I've been there for only two days, sharing my trip and daily investigations with @SyMorin as my main companion.
I spent those days at the house with @hazem @matthias @alberto @AhmedMajdoub and @johncoate.
I've learned a lot, in two days. Enough to fade the frustration to not be able to stay longer and go deeper in the topic of our quest.
This short film tries to say it all, and announces a (bigger) project to be released before summer. (click on the picture to access the video on Peertube)
[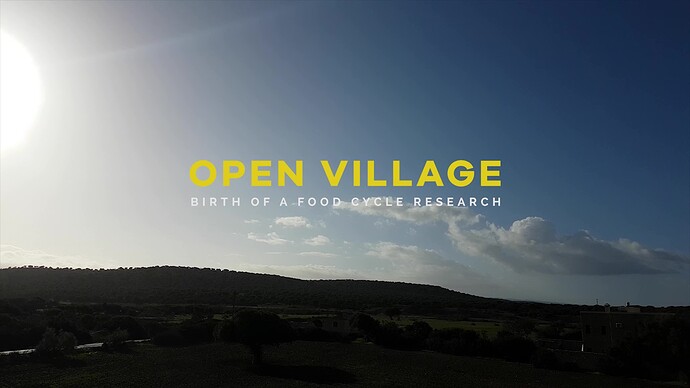 ](https://peertube.mastodon.host/videos/watch/32492ee3-e6aa-4141-a3fa-1e7935770b6b)
Here is a previous written story-telling of my 2 days there : **[2 DAYS AT THE OPEN VILLAGE](https://edgeryders.eu/t/2-days-at-the-open-village-my-journey-between-sidi-kaouiki-and-essaouira-morocco-2018/8073)**
This short film has been shot and recorded with a smartphone. the music is specifically composed and produced by [Will Galland](https://quietdawn.bandcamp.com/).