(1) ASCANIO PERSIO Market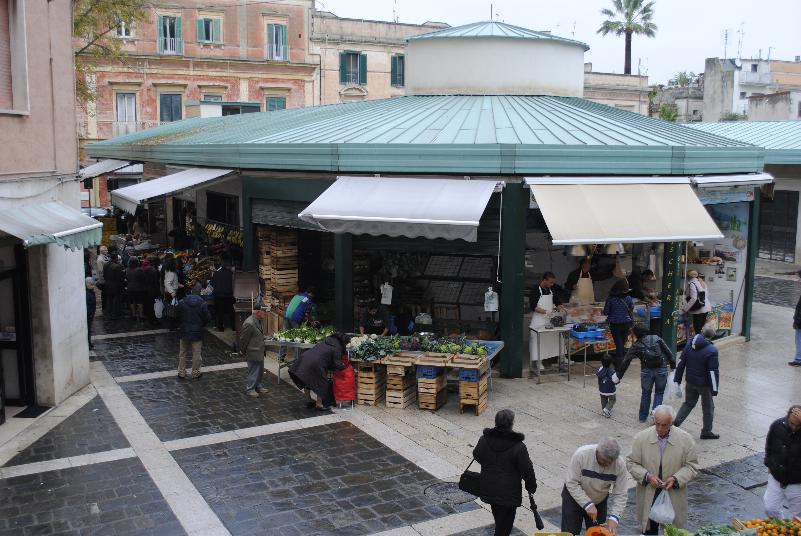 (2) PICCIANELLO Market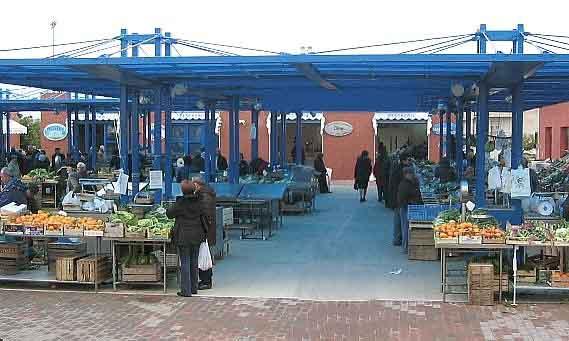 Looks like Matera is a good place to test ideas!
When [Matthias] proposed to develop the project in Matera, I hooked him up with [Lois]: she has been doing wonderful work mapping all the small-scale producers both in Matera privince and in Potenza (ongoing) and we have had ongoing discussions on how to adapt the mechanism behind Epelia to Matera. As [iamronen] correctly pointed out, is we want to contribute to setting up a pan-European network of small-scale food producers, we have to take into account "the social / cultural / economic compatibility and adaptivity".
When Epelia made it to the semi-final of the EU Social Innovation Prize (Congrats again!), [Matthias] and Micha kindly offered us the opportunity to represent Epelia in Bilbao: in this perspective, Lois and I have been working ro produce new content since we are already in the testing phase of the content. I wanted to share our thoughts with all of those interested in strengthening the local productions and helping out small-scale producers by giving them the opportunity to sell their processed products aborad without intermediaries.
How things are right now (please correct if something is wrong!):
Epelia has built a pool of buyers which use the platform to pursue online specific products (how many of them?)
the buyers compose their orders themselves by choosing their products within an offer made by 150 local producers
it's not about fresh food, it's about processed food (oil, cheese, ham, sottoli, ecc.)
you want to go International: Matera is the first test for enlarging the network of small-scale producers
local weekly markets in Matera will act as logistic hubs
combined shipment is the way to reduce shipment costs
However…
there are 2 markets in Matera: the one in Piazza Ascanio Persio and the one in Piccianello (check (1) and (2) out on Open Street Map)
they sell mainly fresh food
they are daily
there is no organized distribution: in Piazza Ascanio Persio the sellers rent the huts out by paying a fee to the Municipality, and bring their products themselves by car every morning. Same thing in the Piccianello market place although there the situation is less organized as there is more space for setting up your stand freely.
the small-scale producers Lois mapped out which have interesting products do not deliberately sell at the markets in Matera.
After our last discussion, I believe that we should work this out in the following way:
we look into the mapping work and come up with groups of products sold by the SMEs in the Matera province (cheeses, jams, sottoli, ecc.)
we design different basket typologies (we could start with 3 or 4)
you contact the Epelia buyers and tell them: "hey, we are giving you a new opportunity: you can buy directly at the market in Matera now! We are kicking-off with 3-4 established baskets and if it works we are going to go grow the offer and you will actually be able to compose the baskets yourself. But for the moment, we need stability and support, so if you want to go for the baskets, you have to subscribe to a certain amount of shipments"
since we are speaking of processed food which can be consumed in time, I guess that 1/month can be enough?
they won't actually buy the stuff which is sold at the markets in Matera but we can keep the narrative to make it appealing ("your basket straight from the Matera market with no intermediaries")
once we have a certain number of orders we can go for the first shipment (Lois is collecting the information on pallet prices)
I would also encourage a "buyer-bring-buyer" approach, so if a buyer introduces a new person to Epelia he gets a little suprise parcel for free in the basket
What do you think?