One workaround would be to modify my script so that it does include annotations for posts in protected categories, but that the script redacts the content of those posts, the quoted snippet of text, and the author. That way, the annotations still contribute to the co-occurrence graph.
It could look like this: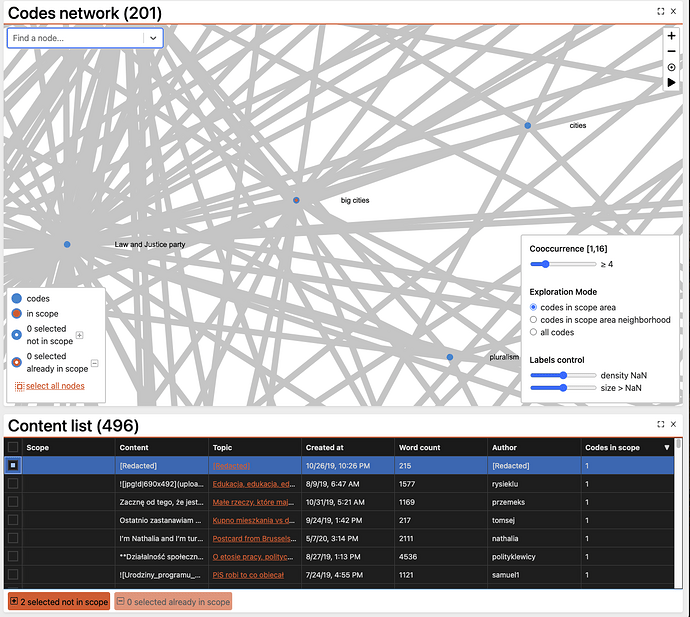 When the link to the post is clicked, it would still take you to the right URL, which you can then read if you have permission.
As I see it, there is really only one major problem with this. Every post need to be associated to a user in the RyderEx graph, and if we want to hide the real association we would have to create dummy users to hold ownership of protected posts. Either we create one dummy user that owns all redacted posts or one dummy user user that owns any protected post. That way, users with protected posts would be represented by two nodes in the participant graph - one with their real username, and one under a pseudonym.