After much soul searching, our team has finally found their third engagement manager: I am proud to present Lyne Robichaud, creator of Open Government and Francophonie project and contributor for Government in the Lab; she comes from Québec, Canada and just as our other engagement managers, she is an expert on web communication and social media. I'll let her words speak for themselves, this time in English, but you can find the original version in both English and French on Lyne's blog.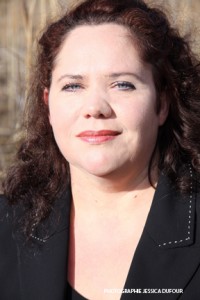 On being an Edgeryder, Lyne says: An explorer ― of beauty, consciousness, empowerment, structures of technology and open governance ― I intertwine a creative spirit with a passion for human progress. An experienced web communicator, project manager and analyst, I excel at managing complex flows of information and believe in the power of collective intelligence. My sense of observation helps me to assess internal and external needs of businesses and governments. For several years, I've been passionate about open government. It has mostly meant observing other countries develop initiatives while being utterly disappointed for not putting my shoulder to the wheel, since Quebec is not yet an open government. For five years, I have created projects that promote transparency, participation and citizen engagement. In 2007, I presented Zonegrippeaviaire to the government of Quebec. This project aimed to engage the public to prepare for a pandemic, with plans and strategies designed to involve citizens directly. This year, I collaborated with Government in the Lab (Massachusetts, USA) to propose open government strategies of organizational transformation. In December 2010, we designed the Open Government and Francophonie project, similar to the Open Government Partnership, but adapted to OIF Francophone countries. I was able to influence the government of Quebec to include an open government component in an analysis of the potential of Web 2.0.
Why Edgeryders? That each one of us has the opportunity to attain the highest vision of who she/he is: shouldn't it be the goal of every State? Every flower in the fields tries to grow as straight and as high as possible, to hatch all the splendor of his beautiful petals. It's the same for human beings. We have within us a force (empowerment) that drives us to transcendence. Each person is unique and wonderful. The Edgeryders recognize the potential of each, try to identify problems and seek collective solutions to eliminate barriers to development. An orphan of open government, until this new type of governance is adopted by Quebec, I'm so passionate about this and I believe so much in its potential for society that I do not want to wait a second longer to participate. To be a "global citizen" has a special connotation for me: I know that we are all connected to each other, not only through social media. This connection also exists in the immaterial world: we are a localized part of a unified field of consciousness. Therefore, whether one is located here or there, it does not really matter. Solutions that will be imagined and created by the Edgeryders will have a positive impact on improving systems, policies and structures, and ultimately on the quality of life of countless of communities of citizens. I like how the Edgeryders show optimism, pay attention to solutions, and seek collaboration to determine the "right" priorities and areas for development. I wish us good luck!