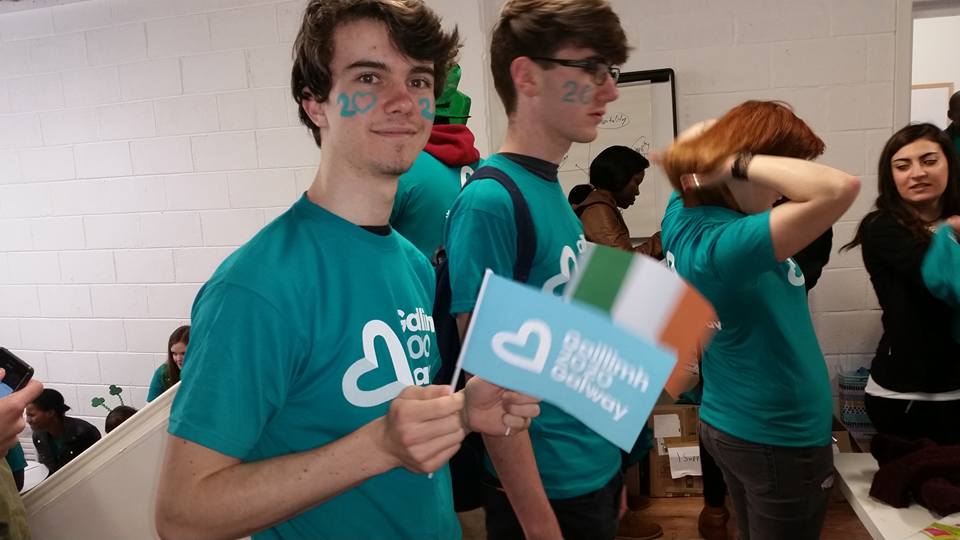 I write this on the bus taking me from Galway City to Dublin Airport. I spent ten days in Galway as part of Edgeryders's commitment to advise the City of Galway on its bid as European Capital of Culture 2020. The Galway 2020 team asked us to build a part of their cultural programme we are calling Edge of Culture. It aims to create space in the 2020 adventure for initiatives and movements for deep societal change: social innovation, environmentalism, collaborative economy, open source technology, citizen science, sustainable mobility, community wellness, hacking in all its manifestations.
I spent the week meeting individuals and groups doing amazing work in all of these areas. There is an Irish word that recurs: Meitheail, which means "community coming together", or "barnraising". The word might be new to non-Irish speakers, but the concept is dear to the heart of all Edgeryders. Community-created, community-stewarded, bottom-up infrastructure is what brings us all together in the end.
Where does it all go? It goes in Galway's bid to become European Capital of Culture, for sure. But that's only the first step of the way. In the next few weeks we will attempt to connect the most visionary-yet-concrete projects in Galway with European partners. That means you. Your dreams, your struggle, your ability to deliver. In four weeks you could find yourself a partner in a continental-level alliance for breaking new grounds in culture, hacking and, well, Meitheail. I think this is where the magic really happens. If Galway's bid wins, well, that's great. Some projects will be funded, and they will start deploying as early as 2017. If it loses, we will still have the ideas, the writeups and the partnerships, and there will be other opportunities.
The Culture Squad is where all these opportunities are shared. Edgeryders has decided to put in some coordination work to help people in this community find each other and develop projects together. Regardless of whether Galway becomes European Capital of Culture 2020 or not, I think some of the brave folks I have been meeting in Galway will stay with us. We will keep you updated on the projects being developed in Galway: talk to Noemi or myself if you want to be involved with any of them.