WHEN: Saturday, March 12th, 2016
WHERE: Arci "Olmi", Via degli Ulivi 2, Milano
WHO: Comune di Milano, WeMake, an older age group used to dance old-fashioned style (liscio), Mare Culturale Urbano
THE GOAL: to present Opencare to a community of elderly people with a common passion: dancing "liscio ambrosiano", the popular old dance here in Milano!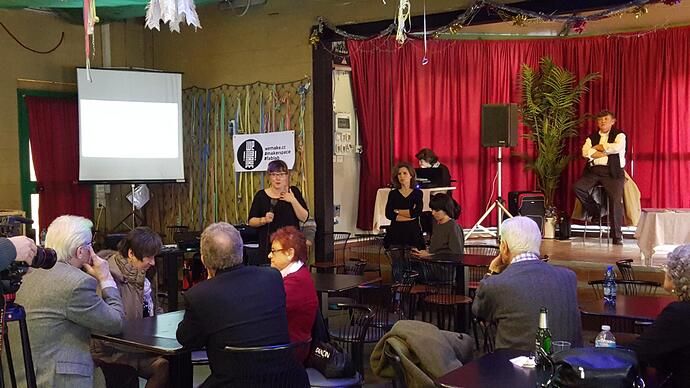 The event has been organized also thanks to the support of the team of "Mare Culturale Urbano" http://maremilano.org/en/, a Milan based project for social innovation. The are working on a cultural district in the Quarto Cagnino area creating a cultural centre and implementing integration and capacity building activities through urban regeneration, social inclusion and cultural innovation.
We succeeded in arranging an afternoon meeting with singing and dancing activities too, for this community, inviting one the most popular singer performer in Milanese songs, Mr. Claudio Merli, that has many followers amongst elderly people with a strong desire to dance along.
The meeting was held at "Arci Olmi" which is a social public space, open to any kind of cultural activity and usually a place of meeting for elderly inhabitants of the area.
The choice of this community is motivated by the fact that it is made of people who, despite their advanced age and the problems related, constantly try to find ways and solutions to have fun with their passion.
HOW IT WORKED?
The meeting has started with a brief presentation (about half an hour) of the project: Rossana Torri (City of Milan) and Cristina Martellosio (WeMake) have outlined the general features of Open Care while Costantino Bongiorno and Alessandro Contini (WeMake, designer) have told the community some stories about community-based solutions for healthcare (including short video-examples).
Later, the dancing began and to take the microphone was Mr. Claudio Merli who, between a song and another, was interacting with people, helping us to look for stories about self-care. Simultaneously, a technological "corner" was arranged where WeMake staff has exposed part of their equipment and products objects, in order to have them visible and "ready to try".
The meeting has been enhanced by a catering service made by "San Giusto School", a municipal training school where young boys and girls from difficult backgrounds learn the culinary arts. In particular, during the "aperitivo" moment, we were able to take a ride through the tables and in a very informal way, entice guests to share with us their stories.
The technological corner has attracted strong interest in our guests. Many have often stopped to look at the equipment with arousal, wondering "what is it?"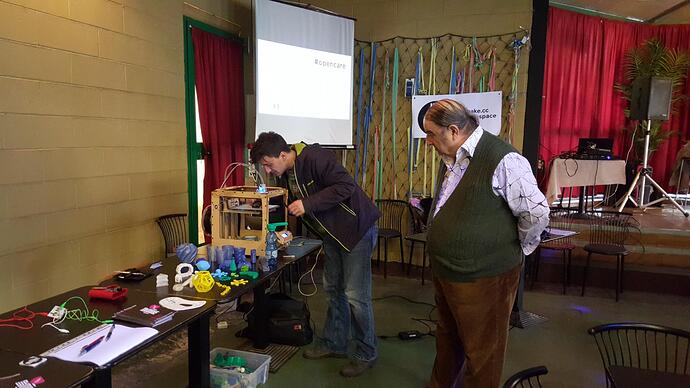 For example, some gentlemen have expressed were strongly attracted by some practical solutions created through 3D printers, such as bottle opener. This "pragmatism" is very much in line with their lifestyle, made from solutions often arranged but very functional. Several have shown interest in continuing their experience participating in meetings of co-design.