Big congratulations to the POPREBEL team, especially @nadia, @noemi and @natalia_skoczylas, for successfully onboarding over 150 participants to the online conversation, which now consists of over 1,000 posts. As of today, the numbers are as follows:
154 contributors
230 topics
1,007 posts, with 240K words
The ethnographers are hard at work coding, and have so far produced 669 annotations with 384 codes.
The social network of interactions looks like this: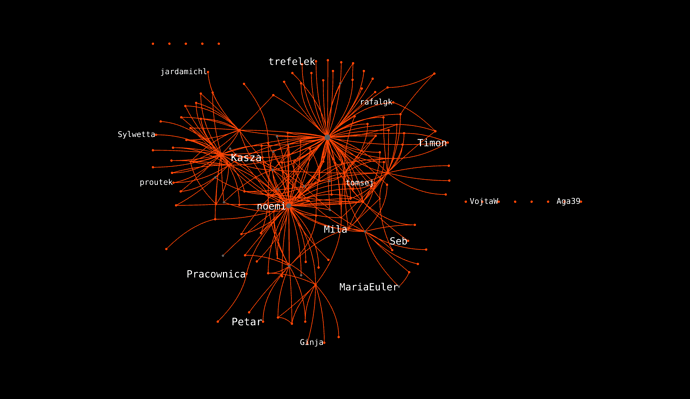 As usual, there are about a dozen people with no connections. But other than that, everything is going quite well, so congratulations to the team!