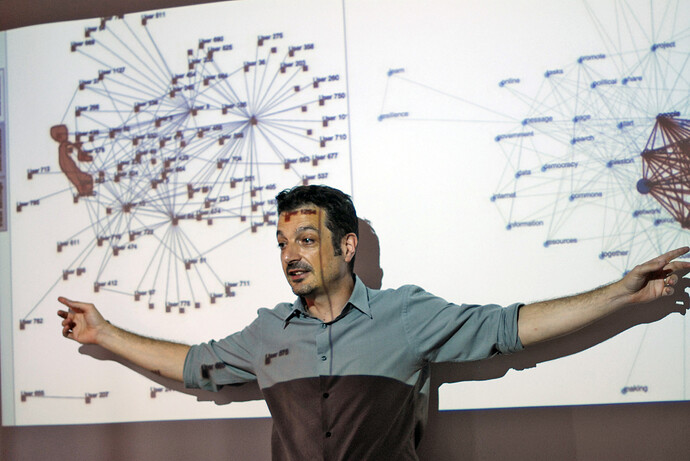 Update: changed the semantics page as requested by Khatuna (see comments). Also added UNDP logo and made other minor changes.
Update 2: added a reference page. I consider this finished.
Here is the first attempt at the network analysis report. I tried to make it very short: only 561 words, aided by 8 sleek images.
The format lends itself to easily making a presentation. This is designed with UNDP employees in mind: maybe participating in a conference, or giving an internal presentation to the top brass.
Khatuna, @Lurglomond, @gazbee sorour, could you have a look and see if you like it? I may still make minor changes. Also you, @Noemi, @ArthurD and Inga – your input is welcome on this format.
file_fid:3326 -