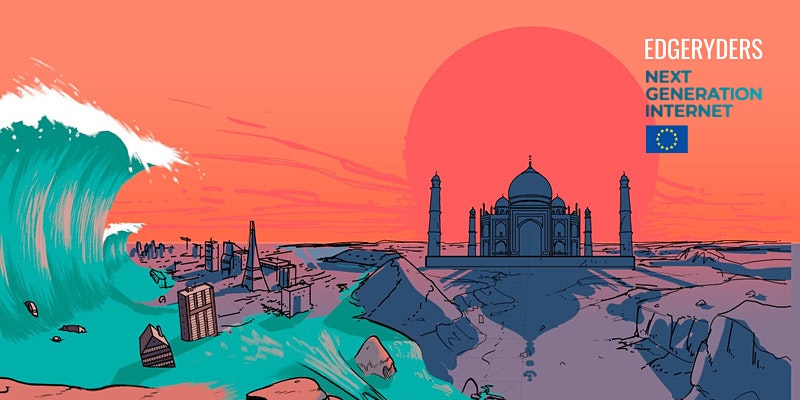 As the NGI Forward project is coming to a close, it would be great to hear form all of you who have contributed to it with your time, energy and passion creating the insightful conversations we had.
A good moment for that could be the final Impact Summit event of the project which we are organising both offline (a brunch in Brussels and independent sessions around Europe) and online.
We thought to transform the event into a participatory experiment which connects two threads our community has been exploring in the last year.
The relations between new technologies, sustainability, resilience, public space and sociality, privacy, identity, data governance, information flows, cybersecurity, inclusion, justice, ethical AI and the shape of the Internet to come on one side, and on the other - the imaginative power of the speculative fiction in shaping plausible scenarios (aka Witness).
In the last months we have concentrated our efforts into producing a toolkit which would provide deeper insights and be fun to use at the same time.
We came up with a card game based mechanism that creates a space for discussion and experimentation with the social and economic hypotheses in a given environment.
Then, we connected it to the architect's rendering of alternative economies which is Witness and opened its gates to enrich it with stories and lore.
Now, we would like to connect to the real human experience, fill it with conversations and thoughts once more and see if the hunch was right.
The graphic interface to do it is almost ready and in the following days we will be organising the test sessions where we would appreciate your help. Drop a line if you would like to check it out in advance and definitely, join us on the event on 29 November.