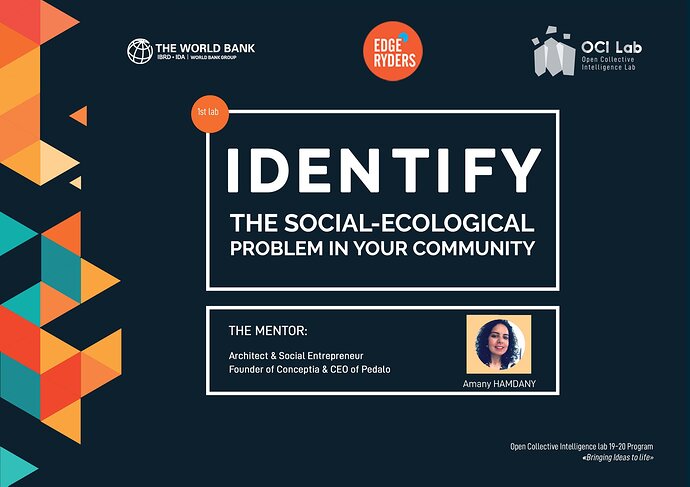 1. About the Lab
OCI Lab Incubator is inviting you to join his first Online Lab, "Identify the Social-Ecological Problem in your Community."
During this online Lab, our mentor,
@AmanyHamdany
, will help our selected project leaders to identify the social/environmental issue they are trying to solve.
After receiving constructive feedback from their peers, the project leaders will be able to identify the focal issue using the 'Problem Tree Analysis' technique.
If you, too, have a social business idea, you can attend the online labs and benefit from the expertise, tomorrow, Sunday, December 22nd, 2019 starting from 3.00 pm UTC.
2. About our mentor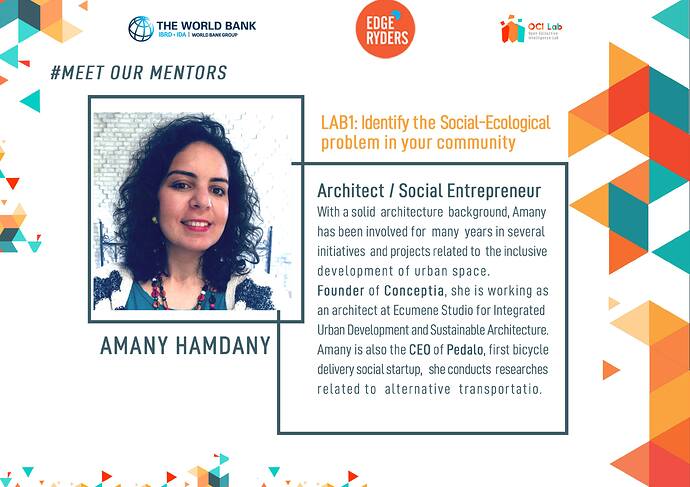 .
How to join
Join the online Lab via
this link
3. Online Lab Agenda
Welcome to OCI Lab ( 5min)

Code of conduct (5min)

What is OCI Lab? (10min)

How to get in touch with the OCI Lab team and mentors? (5min)

Let's get to know each other (15min)

Let's talk Community (15min)

Problem tree analysis (30 min)

Peer feedbacks (15 min)

Lab essence and offline task (10 min)
P.S.: This Lab is open to everyone you can intact with our mentor and project leader via the chat channel