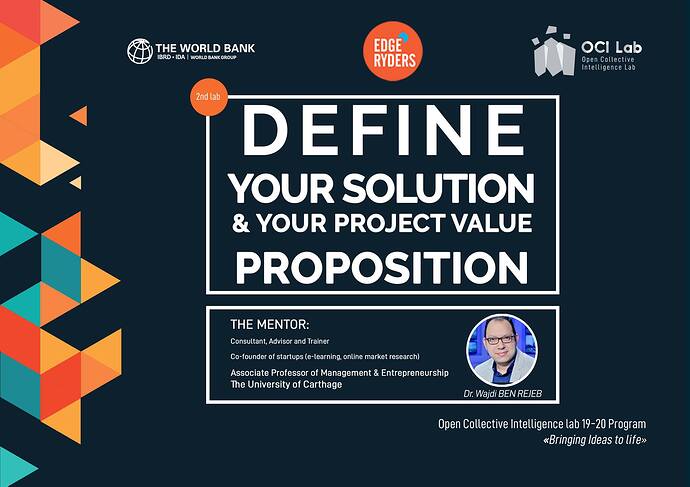 1. About the Lab
OCI Lab Incubator is inviting you to join the second Online Lab, "Define your solution and your project value proposition."
During this online Lab, our mentor, @Wajdibr will assist our selected project leaders in learning how to sketch a set of hypotheses and the right methodology to validate them as well as how to define the value proposition of their solution.
If you, too, have a social business idea, you can attend the online labs and benefit from the expertise, , Monday, December 23rd, 2019 starting from 3.00 pm UTC.
2. How to join
Join the online Lab here or via the Zoom Online Lab ID: 868 311 785
3. Online Lab Agenda
Define business hypotheses
Formulate value proposition statement
Value Proposition canvas
Example of a value proposition canvas
Questions & Answers
P.S.: This Lab is open to everyone you can interact with our mentor and project leaders via the chat channel.