The "Open Collective Intelligence Incubator Program" officially kicks off on Sunday 22.12.2019 at 15:00 UTC!
The first P2P virtual incubator to support aspiring young social entrepreneurs in the MENA region. Twelve teams working on brilliant ideas using the power of collective intelligence, meeting together virtually and helping each other by giving constructive feedback, to stimulate innovation and creativity, and to help navigate the complexity of the arising development challenges.
We are excited to share with you the program Schedule - Keep Connected!!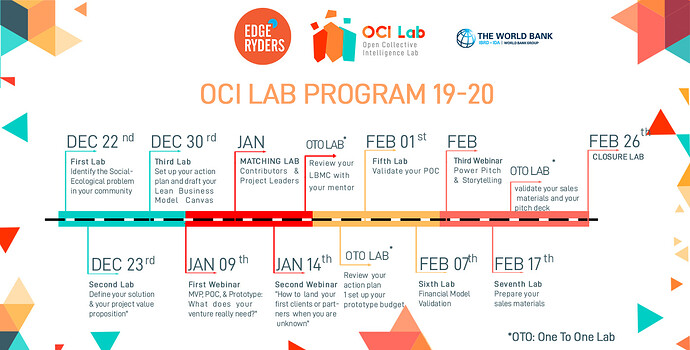 Labs and webinars are open to anyone who has a social idea and you can use the chat channel to ask any questions, however, only selected participants can use the video chat during the OCI labs and benefit from the one to one labs.
Please note that all labs will have Arabic, English and French translators to help you express your ideas the way you feel comfortable.