Edgeryders, a global action network of change makers in 40 + countries, is organising a joint application to the MacArthur foundation's 100 Million Dollar grant and invites you to participate.
This collaborative process was started on the morning of July 18, 2016. Its original intent was to fundraise to support 100 initiatives that contribute towards providing high-quality, affordable health- and social care for all. We know first-hand that it's difficult for small initiatives to access sufficient resources alone. Especially if they are breaking new ground. Our hope with this initiative is to make it easier for people to start deeper collaborations, build collective awareness, and pool resources towards achieving impact at scale.
Between now and October 2, are visiting different countries to convene participants in our joint bid for the 100 million USD grant. Each event is hosted by a local initiative which resonates with our own ethos and approach:
HOW TO PARTICIPATE
Have a look at the proposal, complete the application (very easy- requires 2.5 hours of your time in total) and come meet us at one of the events:
Welcome on board,
we're very much looking forward to learning and working with you!
Please use #OPENandChange to spread the word and coordinate with others
Partners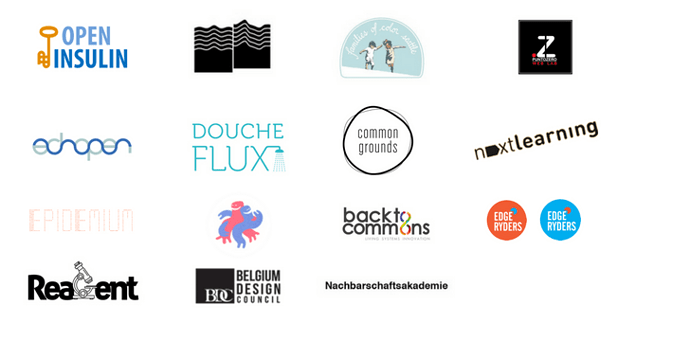 … AND YOU!
Date: 2016-09-03 10:00:00 - 2016-09-03 10:00:00, Europe/Brussels Time.