POLITECNICO DI MILANO – DEPARTMENT OF ECONOMICS, MANAGEMENT AND INDUSTRIAL ENGINEERING (POLIMI) – ITALY
Politecnico di Milano is the most important technical university in Italy and one of the best in Europe, according to recent rankings. Since 1863, Politecnico di Milano has been active in several scientific and technical fields and will join the project through the Manufacturing Group of the Department of Management, Economics and Industrial Engineering. This team groups almost 70 researchers, expert on several manufacturing areas (from Manufacturing Strategy to Sustainable and Energy Efficient Manufacturing, from Human Centric Manufacturing to Product and Service Development to Product Lifecycle Management). This team has already coordinated more than 10 European projects in the last 12 years.
POLIMI's roles within the TREASURE project are multiple. First of all, POLIMI is the official coordinator of the initiative. Secodly, it will take part as task leader in several WPs, from the design of industrial use cases and scenarios, to the simulation/reconfiguration/optimization and validation/demonstration of a disassembly station dedicated to car electronics, till the identification and implementation of circular business models and strategies.
The Netherlands Organisation for Applied Scientific Research (TNO) is a fully independent R&D institute with a staff of approximately 3081 and a total turnover of approximately €535 million a year. TNO's research is largely directed at answering questions of practical importance. TNO maintains close contacts with universities and basic research institutes, both at home and abroad, in order to translate up-todate knowledge and insights into practical industrial applications. Dutch industry and ministries are important clients of TNO as well as many industrial clients belong to the small and medium-sized enterprises. At present TNO derives about 25 per cent of its market turnover from contract R&D for the foreign private sector and international organizations. The customers of TNO Science and Industry are mainly manufacturing companies that make and sell durable goods (e.g. consumer products, equipment, machines) and service providers, commercial enterprises and government agencies that trade in or use these goods in their production processes. TNO has extensive experience in networking and project management through their involvement (as coordinator and participant) in numerous EU projects. Holst Centre/TNO, set up in 2005 by the mother organisations (TNO and IMEC), is an independent shared-innovation R&D Centre for Flexible Electronics and Sensor Technologies with around 200 full time researchers, as well as industrial residents from its partner companies. A key feature is its partnership model with industry and academia comprising more than 40 international companies. Holst Centre/TNO has major activities in the areas of organic large area electronics (OLAE), (hybrid) printed electronics, flexible OLEDs, photovoltaics, and transistor technology. Its aim is to develop technologies and processes that will then be transferred to industry and partner companies. Holst Centre has demonstrated sheet-to-sheet and roll-to-roll solution processed for numerous hybrid and printed electronics products, varying from printed temperature and humidity sensing devices, paper electronics, health-patches, smart garments, and (thermoformed and 3D printed) conformable products.

University of Zaragoza (UNIZAR), founded in 1542, is a continuously growing institution including Engineering degrees since the early 1970s. Currently UNIZAR, with more than 40,000 students (40% in science and technology) and more than 2,500 researchers belonging to 200 groups, is well positioned among National and European Universities. UNIZAR is distributed into 11 faculties, 1 school of engineering, 6 technical schools, 55 departments and 5 research institutes. The combination of teaching and research is highly fruitful, covering a wide spectrum of knowledge. University of Zaragoza has a wide experience in the participation in European Research Projects. The European Projects Office (EPO), with more than ten years of experience, has managed more than 250 EU projects, being coordinator of approximately the 30% of them. All thematic research areas were represented in those projects, but it highlights Information Communication and Technology, Engineering and Nanoscience, Material and Process of Industry those with the highest turnover. Apart from the EC Framework Programmes, UNIZAR also participates in other European programmes such as Interreg (SUDOE, MED and POCTEFA), CEF, ERA-NETs, LIFE+, COST, among others as well as international research programmes. The research activity in TREASURE will be developed through one of its research groups, namely the industrial ecology group from CIRCE Institute (Research Centre for Energy Resources and Consumption). The group focuses its research in finding industrial solutions to minimize the use of raw materials, increase the efficiency and close the materials cycle, particularly: simulation of extractive, metallurgical and chemical processes; find industrial symbiosis solutions; MFA "Material Flow Analyses" of processes to determine the resource efficiency of industries and companies; diagnosis of plants producing raw and secondary materials: chemicals, metals, industrial minerals and recycling; impact assessment associated with the use of certain raw materials at plant level and industrial systems; development of thermodynamic indicators to determine the efficiency of companies and plants in the use of raw materials.

SUPSI is a Swiss university offering 30 Bachelor's Degree and Master's Degree courses to about 5000 students through a cutting-edge approach merging traditional theoretical education with practical training. Strong focus is given to research, carried out in key domains for EU competitiveness, and funded on acquired projects within European or National frameworks, reaching a research volume of 28M CHF (about 25M€) per year. Within SUPSI, the research Institute of Systems and Technologies for Sustainable Production (ISTePS) participates in the TREASURE project through the laboratory Sustainable Production Systems (SPS). SPS holds the responsibility of the BSc in industrial engineering and of two Master Research Units within the swiss-spread Master of Science in Engineering. SPS involves 23 employees combining education and research activities in several national and European research projects, reaching an average volume of 1M CHF research investment per year. Since sustainability is a key element for manufacturing, both in terms of strategic challenge and as a trigger of new business opportunities. SPS has focused a significant share of its effort in supporting sustainability-driven innovation in manufacturing companies, starting from the development of sustainability-aware strategies, down to sustainability performance computation and analysis, and the identification of relevant manufacturing technologies for sustainable processes and products. Manufacturing sustainability is holistically promoted through an integrated lifecycle vision in products, processes, manufacturing systems and value networks management. The fulfilment of these goals is achieved through the development of human capital and the innovation of production systems and technologies by means of education activities at bachelor, master and employment levels, as well as through research, development and technology transfer activities with reference to the life cycle of products and industrial processes, in the fields of design, automation and management of production systems and the relative value chains. Key research areas are: manufacturing Sustainability, Supply Chain & Operations, Human-Centred Workplaces, Digital transformation of the companies.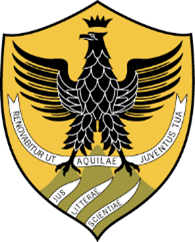 Established in 1952 and located in L'Aquila, administrative centre of the Abruzzo Region, the University of L'Aquila is a public teaching and research institution offering a full range of academic programs including biotechnologies, sciences, economics, engineering, education, humanities, medicine, psychology, and sport sciences. With 7 departments, the University of L'Aquila offers to over 18,000 enrolled students 66-degree courses (divided between first and second level degrees), 8 research doctorate programs, specialization schools, specializing-master courses and vocational courses. Many members of its distinguished faculty of about 600 professors and researchers have received international recognition and are considered leaders in their fields of research. The Department of Industrial and Information Engineering and Economics (DIIIE) of University of L'Aquila was established in 2012, as an aggregation of faculty and administrative staff from 4 depts. The DIIIE is home to the Ph.D. in Industrial, Information Engineering, and Economics. The main purpose of the Department consists in the organization, development of research in the fields of interest of Industrial, Information Engineering, and Economics. In 2013, the DIIIE has achieved the quality certification ISO 9001 / UNI EN ISO 9001: 2008. The Laboratory of Integrated Treatment of Industrial Wastes and Wastewaters (RIF-IND) at University of L'Aquila is embedded in a high-level research environment, both Italian and international. The RIF-IND group is fully equipped to handle the complete hydrometallurgical process from roasted PD to recovered products.
MARAS B.V. (www.maras-bv.nl) is a consultancy company (founded in 2005), which provides technology-based system solutions and knowledge in the field of recycling and resources, sustainability and circular economy. MARAS combines knowledge intensive consultancy, extensive industrial expertise with sound and industrial relevant research and a strong scientific background. MARAS performs projects for amongst others automotive and WEEE recycling industry (shredders, recyclers, metallurgical industries), automotive and electronics producing OEMs, governments, NGO's and collective systems and waste and surface water industries. The work includes modelling and process simulation, large industry trials, recycling and recovery rate calculations and resource efficiency assessment of products and recycling systems/flowsheets, Design for Recycling and the development of the Recycling Index.
Estonia registered, operating EU-wide and beyond. Edgeryders as a company emerged as a spin-off from a Council of Europe / European Commission social cohesion research project of the same name. It is a community-driven not-for-profit research institute. Our record dates to 2013 as a company registered in the United Kingdom. In late 2016 - early 2017, in the aftermath of Brexit, we decided to re-affirm our identity as a European company; we closed the British operations and created a new SME in Estonia. Edgeryders provides expert advice and community engagement based on collective intelligence, as a service to corporate and governmental organisations. It develops and deploys communitybuilding tools and cutting-edge research techniques to detect, aggregate and analyse citizen innovation in response to key societal, economic, ecological and political challenges. Driven by a people centric approach, we engage and connect citizens in its active, global community of civic enthusiasts, social innovators, activists, makers, technologists, artists and consumers. At the time of this writing, they are about 5,000. The Edgeryders online interactive platform is hosted on open source software and open for anyone to join. In everything we do, we maintain a culture of openness and transparency. By fostering collaboration on a massive scale, we can wire seemingly isolated initiatives and unique points of view towards a theory of change backed by solid scientific arguments and ultimately aspiring to contribute to more grounded European public policy. We are consistently working in Europe at transnational level (Council of Europe, European Commission funded projects), reaching the periphery (esp. Georgia, Armenia, Belarus and Egypt, resulting from several projects with the United Nations Development Programme and the United Nations Volunteers) and overall building a network that spans the globe (solid membership and collaborations in Nepal). Throughout all this, our organisation can infuse projects with high quality knowledge stemming from the latest trends in professional, social, geographic mobility, community driven welfare, youth transition and many other hot topics in Europe.
EuroLCDs is a European SME, the manufacturer of the liquid crystal displays, specializing for prototyping of novel display products and niche production of light shutters, diffusers and other photonic elements. It offers manufacturing capabilities within more than 1800 m2 large clean room facility using automated liquid-crystal display processing line. The manufacturing operation of EuroLCDs mostly is in tandem with connected group company HansaMatrix. HansaMatrix has PCB and electronics contract manufacturing plant next to EuroLCDs. EuroLCDs production line was used for mass production of European automotive displays in Babenhausen, Germany until 2011, when it was moved to Latvia and transformed into pilot line for novel display types, including but not limited to, tunable liquid crystal lenses for headlights, smart car windows and 3D volumetric and Augmented Reality car infotainment systems.

Walter Pack has its head-office in the Basque Country, a region in the north of Spain globally known for its industrial tradition. Walter Pack began producing thermoformed plastic parts for a wide variety of industrial sectors, and has been taking over and building up around it a group of companies focused on the provision of comprehensive solution services and the manufacture of plastic parts, with the automotive industry being one of its main customers and the force behind all the company's innovation processes. In 2000, the company embarked upon an ambitious globalization plan, with the first steps being taken to open a production unit in India (2008), targeting the Asian market, as well as a plant in Mexico (2015) to serve the Americas. In 2016, it reinforced its presence in Asia with a second plant in India (Delhi). In 2014, Walter Pack took another step forward by taking over the Catalan company PPT, a world leader using IMF technology in the manufacture of decorative plastic parts for the automotive industry, and a TIER 1 supplier for several brands. Walter Pack's core business is to supply decorative parts for the automotive, electronics and household appliances industries. As a worldwide expert in Film Insert Moulding technology (FIM, an advanced process based on screen printing, thermoforming, trimming and backmoulding of plastic foils), Walter Pack is currently developing "plastronics" technology, which besides state of the art decoration applications, it now incorporates functional electronics into the finished part. This adds functionality to the parts and reduces both the cost of assembly processes and the space used by standard electronics.
POLLINI operates in the automotive sector as authorized dismantling centre for 40 years, involving 3 generations. During the years, experience and passion for work allowed to widen the company, by reaching an overall operation area of about 45.000 m2 . Nowadays, our team is composed by 100 workers located in 3 plants on the strategic axe Verona-Milan. Proud of our professionality and seriousness, we are continuously investing in research and development to maintain a high customer satisfaction and a high competitiveness in the market.
SEAT SA (SEAT) – SPAIN
SEAT is the only company that designs, develops, manufactures and markets cars in Spain. Member of the Volkswagen Group, the multinational has its headquarters in Martorell (Barcelona), exports the 80% of its vehicles, and is present in 80 countries on all five continents. In 2019, SEAT sold 574,100 cars, the highest figure in the history of the company. In 2019, SEAT allocated 1.259 billion euros to accelerate its investment programme, mainly for the development of new electrified models. In addition, and as part of its commitment to decarbonisation, it invested 27 million euros in sustainable initiatives and is working on an ambitious environmental strategy, called Move to Zero, which aims to make Martorell a zero-carbon footprint plant by 2030. The SEAT Group employs over 15,000 professionals and has three production centres – Barcelona, El Prat de Llobregat and Martorell, where it manufactures the highly successful Ibiza, Arona and Leon. Additionally, the company produces the Ateca in the Czech Republic, the Tarraco in Germany, the Alhambra in Portugal and the Mii electric, SEAT's first 100% electric car, in Slovakia. The multinational has a Technical Centre, which operates as a knowledge hub that brings together 1,000 engineers who are focused on developing innovation for Spain's largest industrial investor in R&D. SEAT already features the latest connectivity technology in its vehicle range and it is currently engaged in the company's global digitalisation process to promote the mobility of the future.
TXT e-Solutions (TXT) (www.txtgroup.com) TXT e-solutions is an international software products and solutions vendor. Specialized in the most dynamic and agile markets with the highest degree of innovation and renewal that require state-of-the art solutions, TXT is focused on two main business areas: specialized software products and advanced Softwarerelated Engineering Services for companies in the Aerospace, Aviation and Automotive; testing and quality services in Banking. The company has been listed on the Italian Stock Exchange - STAR segment (TXT.MI) - since July 2000. TXT is based in Milan and has subsidiaries in Italy, Germany, United Kingdom, France, Switzerland, and USA. In 2019 TXT had 59,1 million euros revenues and a workforce of about 800 engineers. It acts on the market through the following verticals: • Aerospace & Aviation offering services and products along the entire lifecycle of aircraft including phases of: product development with pre-design &evaluation services and on-board software implementation , customer engineering and manufacturing with product configuration and digital manufacturing and operation support by services and products on Training & simulation and flight operation • Automotive & Transport offering services mainly in the areas of on-board software, Training & simulation, and digital manufacturing • Banking & Finance providing development services remotely or on premises including a specific focus on independent software testing TXT Research & Innovation (TXT TRI) is a unit cross to the whole group also including PACE GmbH in charge of medium-to-long term research activities in close collaboration with industrial R&D activities. The unit has a history of more than 70 research projects at European (H2020, FP7, FP6, ESPRIT), National (Italian, German) and Regional (Lombardy) levels.

ILSSA is the parent company of the López Soriano Group. ILSSA is exerting its activity in the recycling industry since the 50's. Its beginnings are based on the activity recovery and classification of ferrous and non-ferrous scrap for sale to the steel industry and other transformers finalists. In the past 20 years, and as activities required by its own common market, its performance has been extended to the recovery and management of certain residues with important environmental implications. Currently, the López Soriano Group started new businesses recycling, building and operating plants of ferrous and non-ferrous scrap metal recycling, end-of-life Vehicles recycling, WEEE's recycling and end-of-life tires throughout the national and international level.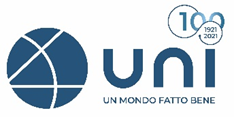 UNI – Ente Nazionale Italiano di Unificazione is the Italian standardization body, a private, non-profit association founded in 1921 to develop, approve and publish standards in all economic sectors (industry, trade and services) excluding electric and electrotechnical ones. UNI officially represents Italy in EU (CEN) and international (ISO) standards organisation as acknowledged in EU Reg. N. 1025/2012 and Italian law D.L 223 of 15/12/2017. UNI is official Italian member of CEN (European Committee for Standardization) and ISO (international Standard organisation). UNI promotes standardisation as a tool to bridge the gap between innovation and market transferring research outcomes into standardization activities integrating them in R&I projects in coherence with CEN "Integrated Approach" strategy. That in order to anticipate market needs and elaborate pre-normative documents as starting point for future European and international standardization documents. UNI Innovation Department actively participates to international and national R&I projects and elaborates "Prassi di Riferimento" (UNI/PdR): voluntary, bottom up prenormative standardization documents available free of charge aiming at codifying innovative market and technology best practices as basis for future standards. In parallel Innovation Dpt contributes to CEN Workshop Agreement (CWA) at EU level a document designed to meet a market need where an innovative technology has not reached a sufficient degree of stability for the development of a European Standard to be practicable.
Mov'eo cluster has been officially registered by the French authorities in March 2006 as a "Competitiveness Cluster". Mov'eo is a non-profit organisation and focus its actions on "automotive & advanced transports safe for man and his environment". The cluster brings together most of the French automotive players: world class companies, SMEs and research organizations (more than 600 members) in order to generate collaborative projects, to create innovations and to develop research activities on its territories. Mov'eo cluster is the biggest Mobility and Automotive cluster in Europe, has been mobilizing its energies at the service of its members to meet the objectives to foster the development of collaborative projects between members, to contribute to development in the Normandy & Ile-de-France regions of companies, in particular SMEs, to promote innovation, and to increase the competitiveness of the automotive industry. The cluster focuses on mobility and automotive industries, industrial production lines and tools, and Research and Development (products and processes). Mov'eo takes particular care of small and medium businesses, which represent 52 % of current cluster members (compared to 17 % in 2006). They all participate in each decisionmaking process and contribute to many new projects. In 2019, the member SMEs raised €62M, and SMEs Groups generated an additional turnover of €327K. Overall, Mov'eo's commitment to business growth resulted in the creation of 500 jobs. Furthermore, local and national authorities are involved in this "research-driven cluster" dynamic. The cluster is located in 2 regions: Normandy and Paris Region, where 75% of France automotive R&D is performed. Mov'eo was awarded Gold Label by ECEI in 2015 and 2017. Mov'eo is member of EGVIA.