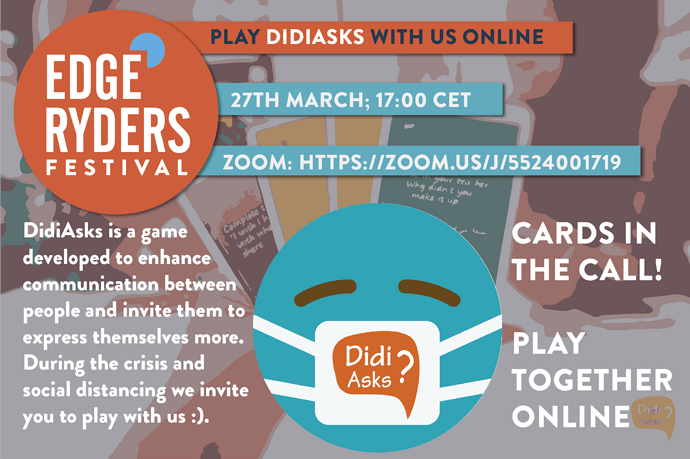 Come play with us online!
Save and healthy socialising during Social distancing.
DidiAsks is a game developed by one of our community members (@HadeerGhareeb) to enhance communication between people and invite them to express themselves more. During the crisis and social distancing, we invite you to play with us :).
We meet Friday the 27th, 17:00 CET on Zoom:

You can find information about the game here:

You can sign up as follows:
Just comment bellow If you want to join!