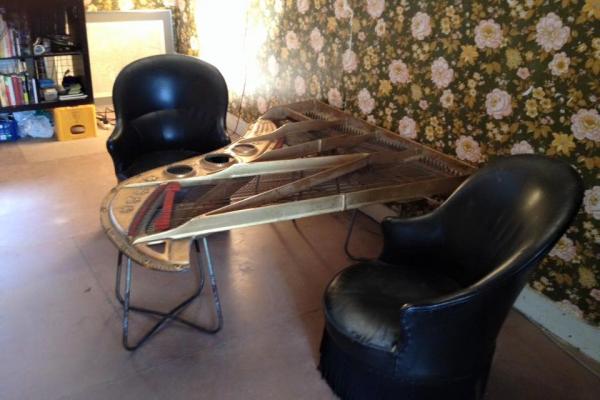 With @nadia i'm preparing the Open&Change workshop in Brussels that will be held 10 and 11 September in Huis VDH, a place that is being renovated to become a common house for people with ideas but without money or anchor in the city.
When i was showing Nadia the place we were talking about habits. One of my habits is to have a morning coffee with a person from whom i want to learn: about their project, their way of thinking or their way of living. Through that shared moment i build up new knowledge and contact while beginning my day with a good coffee. Perfect to get that needed energy boost. Nadia responded to that story by giving the idea to make a podcast out of it in Huis VDH.
Thanks to the opportunity of hosting the Open&Change workshop we managed to make a confy spot on the first floor of Huis VDH where the podcasts will be held. Having a thematic helps choosing the right persons and making it possible to start immidiatly with the subject. From next week out i will be starting with the podcast and would love to recieve tips about what open source programs to use or tips of people i would need to meet.
See you soon,