During @Alberto's stay in Yerevan we had the chance to visit Tumo Center and met the people behind this wonderful initiative - MarieLou and Pegor Papazians, who recommended us to meet Amoor David Avakian and I finally managed to contact him. He turned out to be a very bright person who loves Armenia and its people and is involved in several initiatives that might be interesting for our community. Below is the short summary of the conversation we had this summer afternoon in a cafe in downtown Yerevan.
Amoor was born in Iran to an Armenian-Jewish family in Tehran then moved to the United States when he was still a child. He has lived in 6 countries, speaks 7 languages and has traveled in 52 countries before settling down in Armenia 2 years ago to found Ginosi Apartments and the Product Camp Yerevan organization.
Amoor majored in physics and computer science and he was successful in economics and had the ability to teach young people how to develop a product that would be demanded and that they could supply. Influenced by the countries he lived in his Jewish, American, Dutch and Armenian identities gave him a broad toolkit to enable and contribute to the current Armenian startup community.
When he decided to move to Armenia for a while he started Ginosi Apartments in Yerevan because empowering young people with potential is very important to him. He says that complex problems need multi faceted solutions and building a community is very important.
He wants to contribute to the education and empowerment of young people in Armenia. He invests financially in different projects, does as many talks and, attends as many events as possible to be a real member of the community.
Amoor says that there are many forces at play - government, philanthropists, profiteers, etc. and it is equally important to involve them for building and strengthening the product community in Armenia. "We need the diaspora, educators, people who collaborate with official institutions, fighters, activists, intellectuals, different people from the government involved in the community in order to succeed."
He finds the tribal mentality is still too strong in Armenia and that can sometimes hinder how people think and collaborate: if you're not a part of my tribe, you are not of value, this is a sort of primal way of lower-brain thinking and he considers it an impediment to community building and civility.
Currently Amoor runs 3 communities in Yerevan: Product Camp Yerevan (PCY) is an unconference about Marketing Entrepreneurship and Product Development. The PCY is one of the initiatives that brings together product managers and marketers, online concept developers and business owners from technology companies and other innovative businesses, with a single goal of fostering and growing the product community in Yerevan.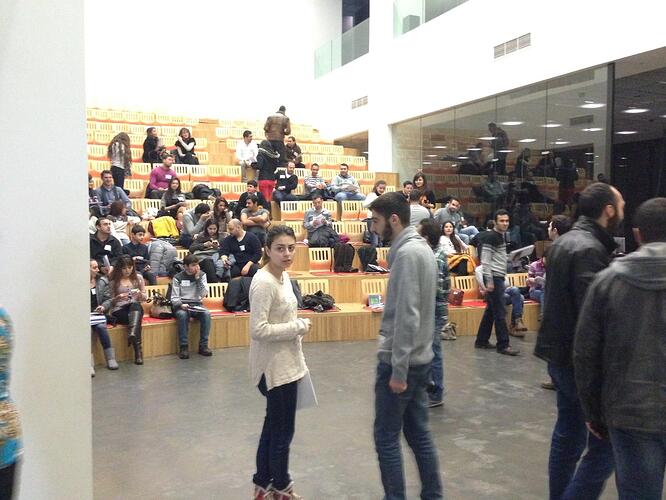 Every year PCY invites inspirational speakers to host a session and share their experience with Armenian entrepreneurs. The PCY 2013 took place at TUMO Center for Creative Technologies, and hosted 250 participants, quite an impressive turnout. The keynote speaker was Wouter Blok from Google.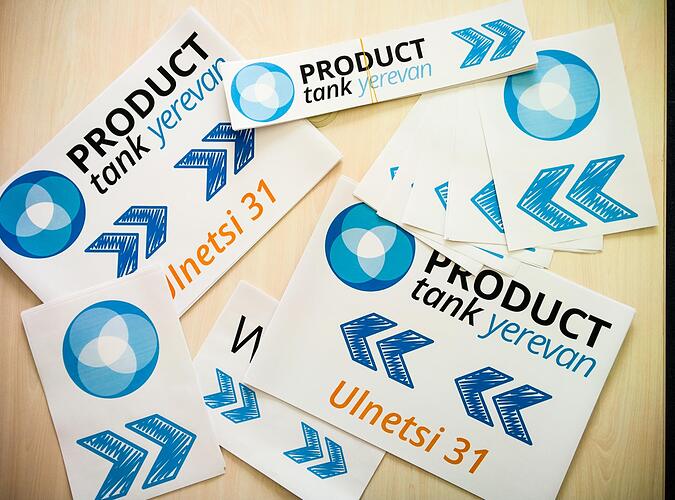 PCY aims to strengthen Product Development to empower Armenian entrepreneurs to create products that the world wants and needs. To reshape and create a product driven economy in Armenia. To own and capitalize on IP - Intellectual property like in Israel instead of selling our time cheaply on an outsource basis. IT startups are able to bring tons of jobs and investors to Armenia.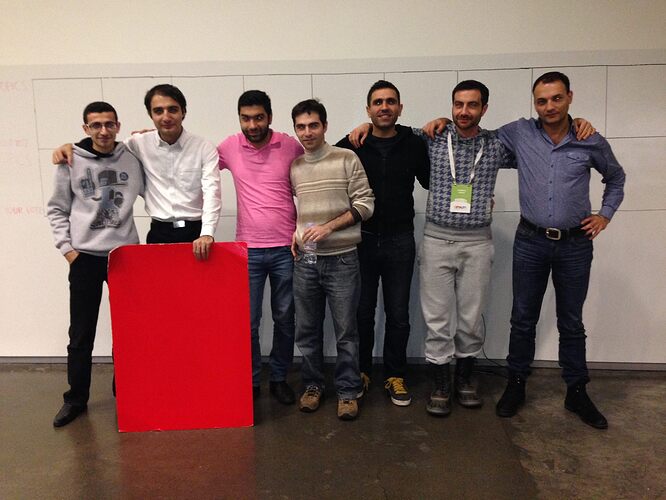 The main aim of Ginosi Apartments (Started 5 years ago as one of Amoor's side projects)- is to prove a world-class product company can be headquartered in Yerevan and run its operation aboard. There are enough talented and motivated people that once ignited can become an incredible force to corporations, themselves and their communities. Currently there are about 70 people working at Ginosi Apartments headquarters in Yerevan - all happy and full of hope as Amoor says. The idea started when Amoor and his partner were in Brazil together and they were staying in a fancy hotel where they were no utensils to wash and cut the fruit they bought, there was no kitchen, no place to wash the fruit but the bathroom and the hotel didn't give them the independent exploration experience they were looking for. Enter Ginosi Apartments, a short-stay apartment rental chain that gives its guests the freedom, comfort and value for adventure and family trips with the comforts of home.
When I mentioned AirBnB as an alternative, he said that it's a great platform however they are not the product, they are a bazar where a host "meets" a guest, each guest is different and cannot give a standard of service like a centrally managed and policy driven global apartment chain like Ginosi can.
Amoor has been in collaboration with many grassroots communities in Los Angeles, Tel Aviv and Amsterdam however he has chosen to reside and focus on Armenia for now as this is where he feels he can have the most impact.