After the overwhelming success of Senait's Kitchen, we were approached by several organisations in Athens that are looking for innovative ideas for a growing problem: unaccompanied minors landing in Athens and living in the public parks. They are mainly refugee children from Syria and Afghanistan.
The NGO Faros, which means "lighthouse" in Greek, opened a little over a year ago to help deal with this issue of caring for unaccompanied, vulnerable minors. Due to the complexity of the situation, it is difficult to find lodging for all these children; many are in fact transitory, on their way to Germany or Sweden where there are facilities for refugee children. In Greece there is no support. About 20% of the children disappear, either being kidnapped by human traffickers or being forced into child brothels. There is no one to care for or protect them.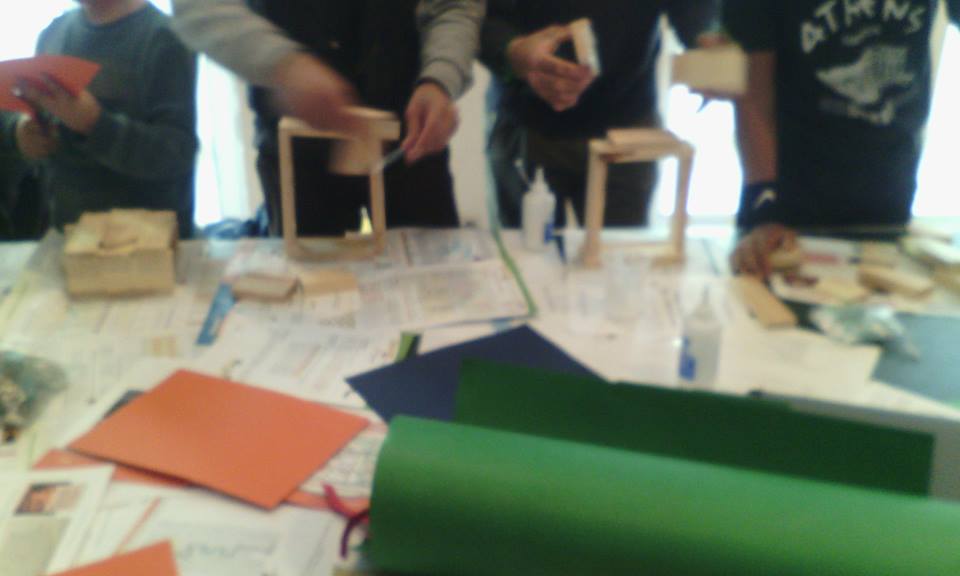 Faros runs a day centre which caters to the kids educational and emotional needs. They organise language classes, arts & crafts, some outings and football games. I was approach by the chairman of the NGO for some more innovative ideas and, after discussing with the unMonastery crew in Athens, we came up with a small social integration project that can hopefully grow and perhaps be expanded to other cities facing similar problems.
After talking with several refugees, who had a normal life, job and family before their houses got blown up, the issue that I saw is that the children, besides having no where to live, are also segregated as "refugees" and thus isolated from other kids that are the same age. Kids that they may or may not have things in common with.
@JamesL came up with a possible solution, why not create that thing they have in common in the form of a game. And so we set to work…