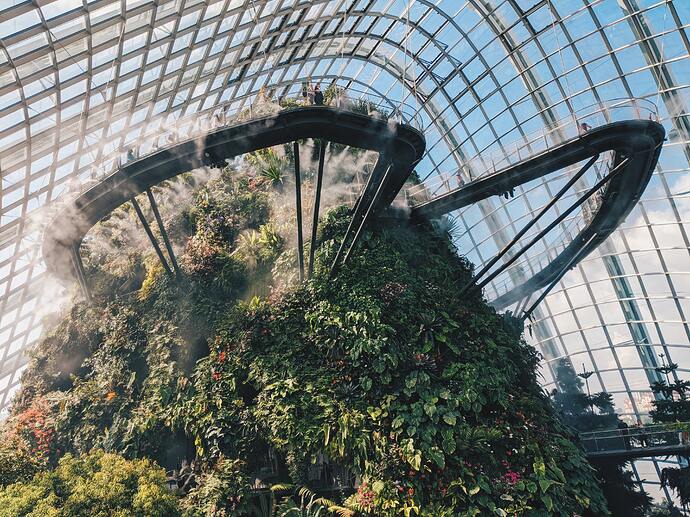 Dear friends and family,
The past few months of the pandemic has taught us that when people can and do listen to science, results are achieved - the countries that have listened and reacted to scientific data successfully 'flattened the curve'.
In the words of activist Greta Thunberg, climate change needs to be treated with similar urgency to Covid. So can this attitude taken toward the pandemic be applied to the ecological crisis that also faces us?
As society strives to rebuild itself towards a post-Covid world, creating green economies is not only mandatory, but an opportunity. At Edgeryders we have been asking ourselves, and each other, how we can possibly create new systems that address social issues and are more sustainable.
An excellent example of how these systems can be built, is that of the district of Messina in Sicily, Italy. We held a webinar recently with one of the co-founders of Fondazione Communità di Messina, which reintegrated patients at a local mental health institute back into society and used the money the government normally pays to keep them there to buy solar panels and transform a community that was
The initiative benefited the local community, because it reduced the consumption of fossil fuels, provided further funding from the green subsidies for the organisation to invest in other projects, successfully reintegrated vulnerable cities back into the community, and spawned several new businesses. It highlights that the transition to a green economy is part of a much larger picture.
Fondazione Communità di Messina has been pioneering in four ways when it comes to the systems it has built:
It's attitude to relational goods (understanding there is a human side to physical goods)
Chooses stocks over cash flows (ie invests in solar panels rather than obtaining grants which come and go)
It operates as a malleable system that reacts and adapts to change rather than a network that solves one problem
Operates a Dyson's sphere model that gives prosperity to every member of the system
For a more detailed read on that see here.
Edgeryder co-founder Matthias has put together various blueprints for how cities and rural regions can adopt self-sustainable policies and infrastructure. Here's further reading on what the future of urban living can look like.
The past few months have also showed us that a different way of work is achievable - one that lessens commutes, exhaust fumes and allows workers more control of their lives, if implemented correctly.
When not done correctly, however, work can seep into your daily lives and take over, leading to burnout. On top of that, many countries are now facing their second waves of cases, and some of us are balancing family needs and work life while daycare and schools are closed.
The co-working sector could address some of these concerns. With one of our co-founders asking how spaces could make life easier for freelancers. We have also discussed on the forum that the sector could be an answer to the challenges surrounding childcare at a recent webinar that looked at co-working's recovery.
Don't forget…
Our conversations aren't only happening on the platform, some upcoming events that are also discussing what our future may look like:
Please leave a comment below if you have any thoughts on how we can transition our economy to a green and better future.
---
Image by Note Thanun on Unsplash