OCI Lab, as the first P2P virtual incubator to support aspiring young social entrepreneurs in the MENA region through online mentoring and networking, strongly believes in the power of collective intelligence to stimulate social innovation and to help the social entrepreneurs navigate the complexity of the arising development challenges.
OCI Lab invites you to the Online Lab " Financial Model Validation" on Saturday, February 08, 2020, starting from 4.00 PM ETC.
During this Online Lab the participants will learn how to :
Diversify their project incomes
Build a financial model for their Social business venture
Our Mentor, Heni, will ensure this lab; @Heni.Htira an Operations Coordinator on CVE Programs, Alumnus Advisor and a judge in the Enactus national competition, is an Energy & Environment Engineer who has been working for the International development sector in Tunisia since 2015, contributing to the implementation of projects in Economic Growth and Energy.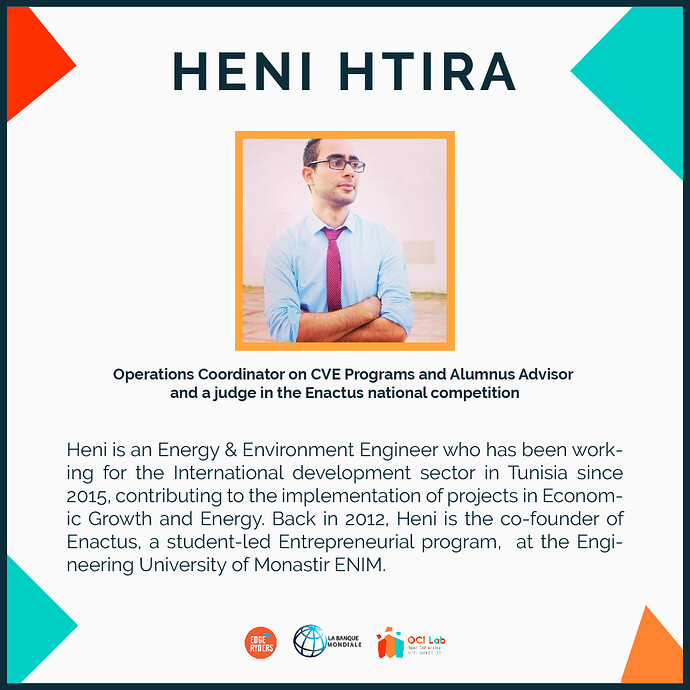 If you too have a social business idea and you're looking to enrich your entrepreneurial journey, sign-up through this link to participate