Hei @fsimonov I keep seeing the activity on facebook from afar and I am confused as to what is working and not. Especially because some numbers are high, but they don't feed back into the conversation in any way, so I would super appreciate any advice you might have.
Are you confident in how this is going? Maybe I'm missing something, so happy to be worrying unnecessarily. Can community managers do anything to help?
For reference, we have had 11 new signups on edgeryders.eu in the last 10 days, and at least 4 that I know of came through other channels - via people in our network.
Here's from two boosted posts:
The event in Brno - big boost until on July 6th ended with a facebook backlash, after which the next boost was not approved. I am unclear what to make of a high 6.5K reach and 83 event responses (at least compared to other ads), but no platform signups or even attendance to the event.
What should we learn? What should we do better?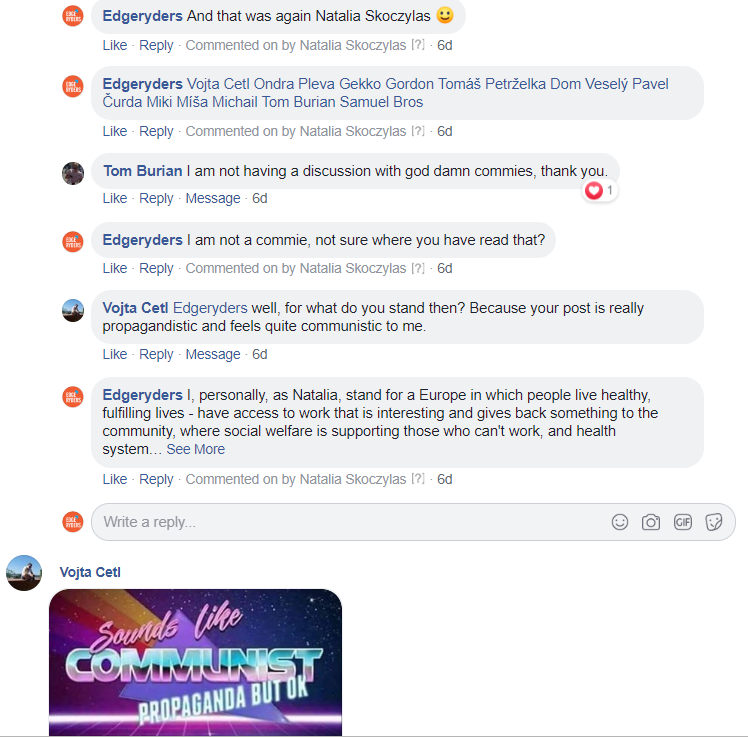 A post from the Culture squad - it was targeted at Wroclaw Polish women. I am unclear what to make of again, high 7.1K reach and 67 post engagement, but again, no conversation or signups on edgeryders.
Not sure why you chose this post for promo, and direct it to that group, but i trust you know better.