I was at Salon Habitat Groupe on Sunday from 10:00 to 14:00 at the stand of The Reef.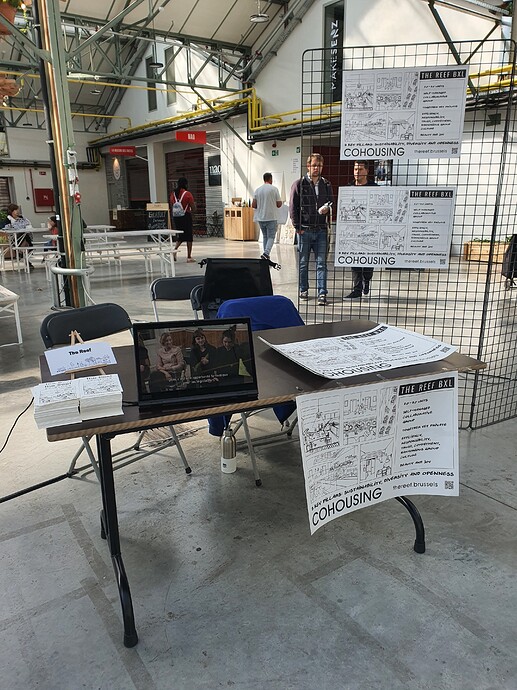 I spoke to carole and caroline. Facilitators at Volta IXL from Co-archi. They have a big space availiable and they are looking for families to join. they are close to Cemetiere d'ixelles. They kindly suggested we should talk to see if we could be interested in joining as a group. What I have heard from other people is that their prices are quite high.
I talked to Magali and Robin. Magali is living in a shared rented flat. But they are looking for a place to move together. She said she would like to join our public event in june. They are concerned by the price. She said price per m2 from volta IXL is too high.
Lionel Wouters. from Longue Vue cohousing. He is buying land with his partner and once he buys the land he opens the call for new co-housing members. I got his number and email. Willing to help us.
Priscila. Interested in vegetable growing.
Andreas: german origin, living in brussels. Family and 2 kinds. They were forming their own group but it was taking too much time and they burnt out during covid. they are interested in joining our group. one of the members of their group works in a housing renewable energy advocacy organization.
Charles. Interested in joining the event.
Sarah Debulpaep: she is working on a project with other people to create a house for when they grow older. Max 7 people.
Pierre Bern: architect from brussels. he is developing cohousing projects in wallonia with a sustainability angle. they incorporate agricultural land. into facilitation of collective intelligence processes.