This is the follow-up of a workshop for we hosted in Timisoara, at Trans Europe Halles (TEH) Camp on 17 October.
What we learned:
About a new mapping tool for creatives in Timisoara: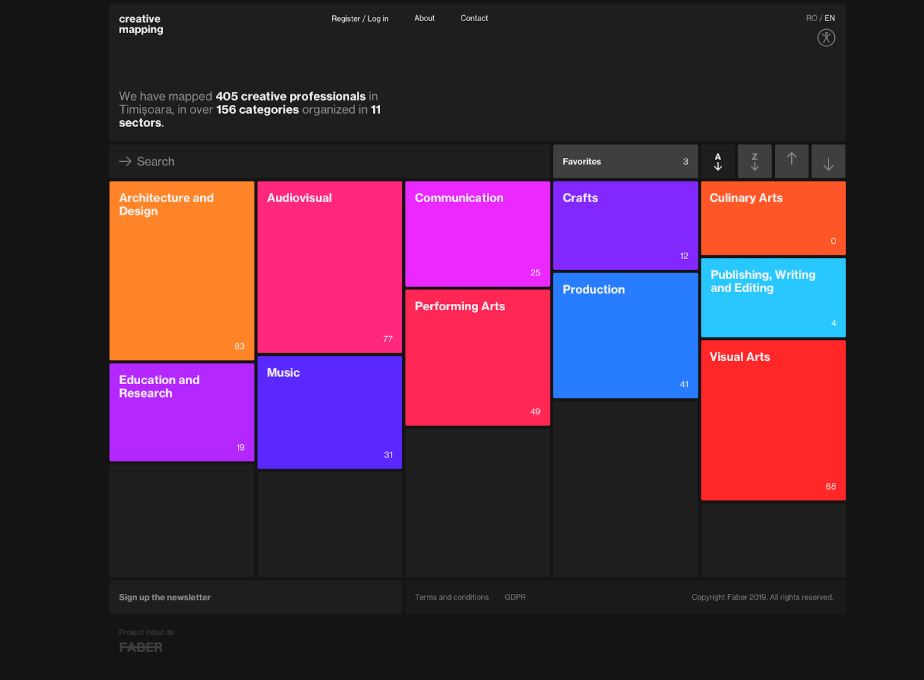 Val: With Faber, a new community space in Timisoara, we are trying to re-invent the former chemical plant and re-convert it to creative hub, it's in the process. It's a building but it's important to bring in as many creatives as possible to give real value to the building.
I am part of different communities, we are aiming to bring these different communities who could come up with new concepts together. We look at the success of Edgeryders bringing 5k users, we wanted to have something similar to catalyze the communities here and recognize their value. The online platform is called TeaM2121 - independent movement to help communities connect. To do so, we started with the mapping. Everyone is represented there with their profile, it can be used by anyone to find the creatives in Timisoara.
Pepe: one of the creators of Faber. The physical space can be limiting, but the virtual is not. How can we enjoy more the synergies in the creative hub? We decided to make an online map where you can map the community but also to collaborate and work on joint projects.
Alex: Design principles and decisions we took: everything is modulable. The search bar and sort options, main exploration modules with eleven sectors with organized categories. By selecting the sector you see another module and categories = visual way of seeing the amount of people in each sector. You can go to the next level to see the people. By scrolling you go back to the categories.
Val: the most useful is to see what type of creative work is most prominent in the town, type of interest. Our main role is to spot these things and bring in new resources to encourage more areas, looking in the international areas, spot what is missing in the city. We can do a lot with such a tool.
About Edgeryders as a global community platform: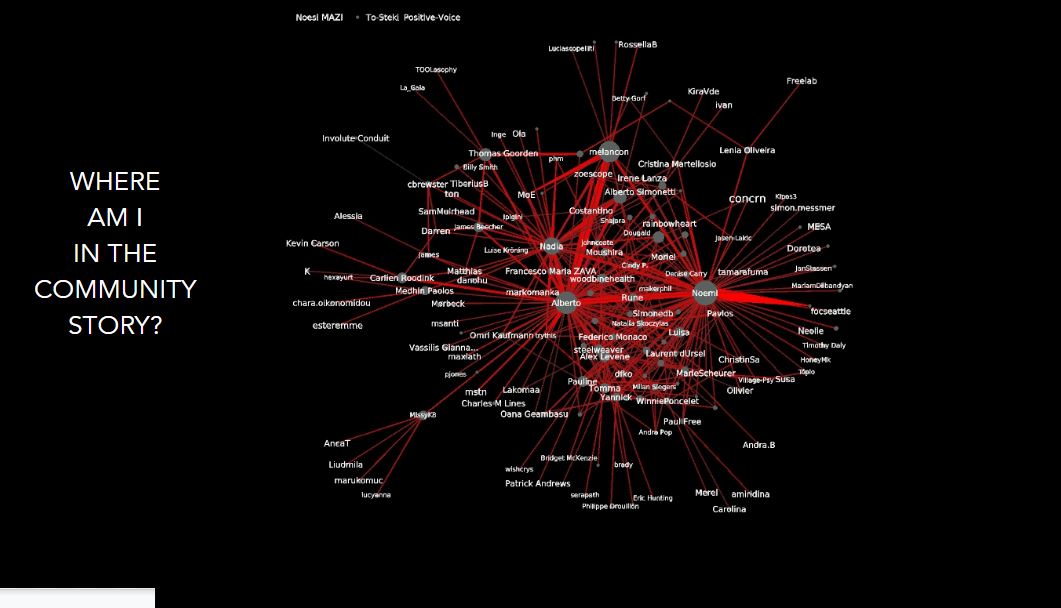 Presentation in full is available here.
An open platform that supports people to interact, connect and collaborate on topics that they care the most about.
We are doing this because we see that
collaboration is hard
coordination is expensive
We are more than 5000 members working on Edgeryders projects and members individual projects. Why does it work and how YOU can use it:
Open sharing of stories => connection
Dense interactions & information loops => emerging collective intelligence. You can map the people in a conversation, and also map the topics that they are talking about and the hidden connections between them.
Structured workspace => for example, we use it to organise participatory events where people meet each other before they meet in real life.
Personal and professional development => find your tribe, feel that you are not alone, fellowships, paid work, project collaborations.
What is your story? Post it and your photo in a reply below!