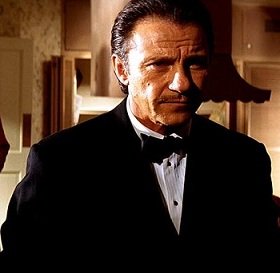 I had a vision for "an Edgeryders Agency" today.
The Agency is a sharp and polished team of professionals who solve problems for organizations in a crisis, much like that character in Pulp Fiction, Winston Wolf. Right now, it may be just one team, but there will be multiple teams in the future, each with its own unique set of skills and methods.
The one we have right now seems to very soon comprise Dorotea, Daniel and myself. All three of us have demonstrated our social media chops. Soon, we will be demonstrating to external audiences why they should hire this team to help them with their communications objectives. Right now, however, Edgeryders has its own urgent communications needs – and if we can help the UNDP Spot the Future campaign, it will give us the ability to sell our expertise down the line.
Right now Nadia and the #futurespotters are stretched thin. They are looking for high participation rates around a call for people to submit personalized essays that provide a solution to several different problems affecting youth in Egypt, Armenia and Georgia. You may have heard it being referred to as a mission brief.
This is the makings of an epic non-profit outreach campaign and Nadia is giving us free roam to decide our own strategy for getting huge amounts of member sign-ups and articles submitted. How would we go about spreading the word widely and hitting the goal?
To start, I'll set up a wiki on this very group site ASAP with the beginnings of our outreach plan. Let's assume that the plan is a formula that we'll get to repurpose for similar prospective clients. This means compiling a list of effective marketing strategies we'll employ to reach the goal. I will offer a first version, then I'd like to see us tackle this client right away. The sooner we do an excellent job at it, the sooner we'll have our first case study in our agency portfolio.
We could sit here and theorize what our Agency model and process will look like. But this will be much better – theory will die very quickly in the face of urgent missions.
[Daniel Vaarik], [Dorotea]. Let me know if you're interested. my gchat is: saidkassem. I can answer any questions you might have and fill you in on whatever we may havent been able to make clear. I look forward to liberating Nadia of any need to do outreach work.
Ciao