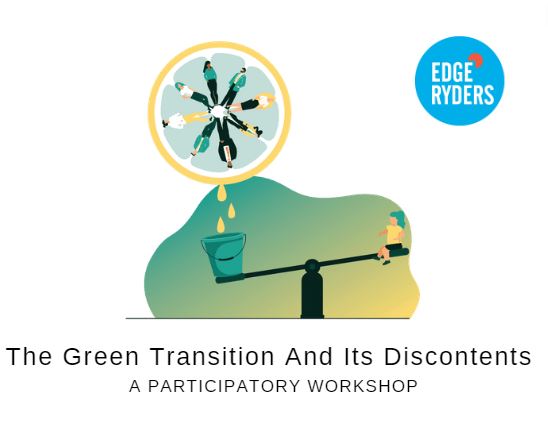 Ecological modernization, regional and social justice, from an inequality perspective.
Join us on 27 October in a participatory workshop on inequalities, to discuss the political viability of the Green Transition in the context of social and spatial inequalities generated by the ecological modernisation.
The participatory foresight approaches to environmental policy making might mitigate this problem, avoiding some of its pitfalls.
The focus will be on examples from Belgium and Norway, with an open debate after the presentation of the arguments.
Hosted by Marina Batinić (Culture Hub Croatia). Presentations: Vasna Ramasar (Lund University), Roberta Cucca (Norwegian University of Life Sciences), Astrid Van Steen and Lionel Ochs (Methos.eu) and Alberto Cottica (Edgeryders).
The event is open to everyone, the registration link is here.
The event is a part of EU Regions Week 2022 programme.