2019-10-16T08:00:00Z → 2019-10-20T10:00:00Z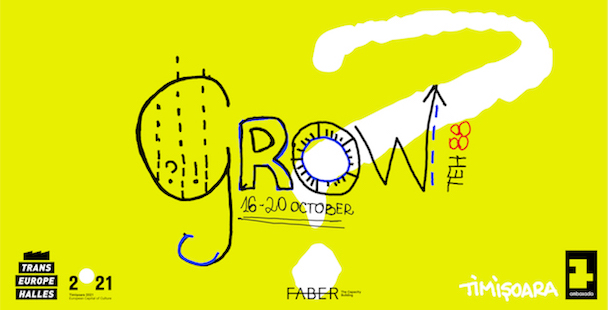 Good news! This October on the ocassion of the Trans Europe Halles Camp meeting "Grow" (16-20/10), @noemi and I will be holding a workshop "Where am I in the 'community' story? How to make the most out of digital tools for collaboration and network mapping", in collaboration with Faber community.
Here's the full description:
A session for hands-on learning about the many ways to use community platforms effectively, in order to provide increased visibility and recognition of active members. Also collectively contributing to a means to map and explore the creative community as a whole. We begin by presenting use cases: local tools developed by Team2121.ro to serve Timisoara's civic and cultural groups, and international platforms like edgeryders.eu. We continue with a facilitated interaction between participants. Everyone will practice offline and online sharing of experiences, in a process that involves 3 steps: speaking, listening, and documenting what is being said by others. The session concludes with instant uploading of workshop documentation and collective reflection, therefore making it possible to stay in touch after we part ways.
You're invited to participate in this session if:
you wish to learn how to make your project more visible and inclusive
you want to learn and practice digital tools for storytelling and blogging, collaboration, or team coordination
you are exploring new ways to mobilize your community locally and trans-nationally
Facilitators:
Noemi Salantiu (Edgeryders): Digital storyteller, expert online collaborator and co-founder of Edgeryders. In the past eight years she has built a sustainable community organisation where all projects actively involve members and focus on fulfilling their aspirations for personal and professional development.
Marina Batinic (Edgeryders, Culture Hub Croatia): Marina is a freelance project manager based in Brussels and research coordinator at Edgeryders. She has been involved in cultural projects at the international level and she co-founded Culture Hub Croatia - Platform for Education, Creativity and Development through Culture with the aim to contribute to local communities through projects transmitting knowledge and expertise from the rest of Europe.
Valentin Muresan (Faber): Val is an action-driven community believer. He wears many hats from Intel Romania Country Manager, to co-founder of many communities (from runners to IT professionals) and investor in a privately-owned project to reconvert an industrial site into a creative community hub: Faber.
Anyone attending?

@bistra maybe? If you have any suggestions on interesting persons to meet while we are there, let us know by dropping us a line here.