@stefanoboski hi did you see Maria's comment above with content for promoting the event tomorrow?
The live chat will happen here, where Erik personally introduced himself:
@nadia @MariaEuler apologies, I was on location all day yesterday so did not get a chance to check my emails and messages until now. Thanks for these, I'll add them to all the scheduled posts for the rest of today and tomorrow morning.
hey guys @noemi @MariaEuler @johncoate - a reminder to us all to add the hashtag for the project to which the post belongs when we add things to the list to be promited - e.g #ngi4eu or #poprebel or #scifieconomics and to cc our partner organisations social media handles for each one
I'm not sure I know what those handles are for those various orgs.
FYI the Swedes and the internet story page for this week's schedule is not working for me, is there an alternative link?
Here it is:
(Tip: next time, you can use the Search function on edgeryders.eu - upper right corner, next to the hamburger menu, and type in the keywords in the title i.e. 'Swedes' and 'internet'. It will return the story you're looking for!)
@stefanoboski can I ask you to share the stories for 4-12 Feb? Thank you!
Here are some visuals which might help:
For 1 and 2: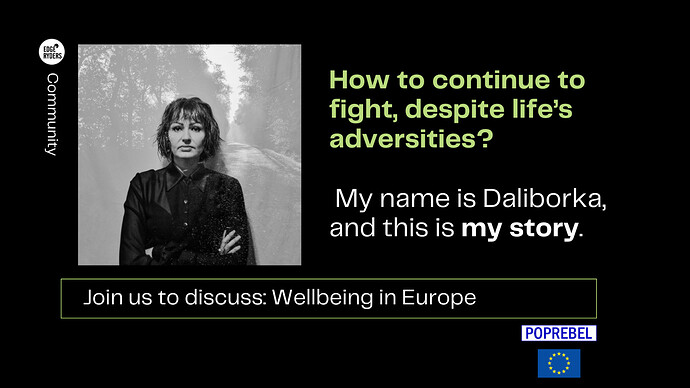 For 3: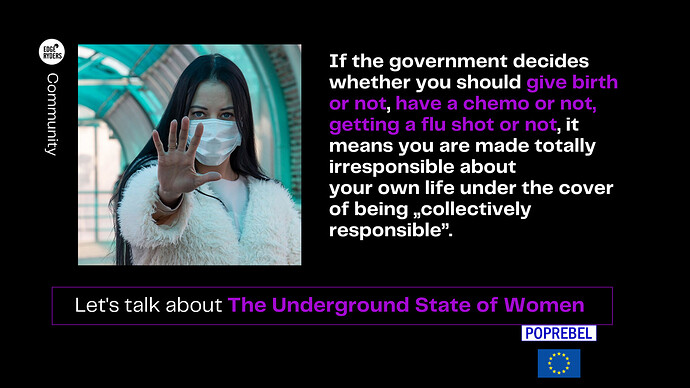 Thanks Noemi! I'll get these up on social as soon as possible.
@stefanoboski, this is the next AMA.
Here is flyer material for the outreach:
@MariaEuler thanks Maria! Unfortunately my current contract with Edgeryders has finished so I won't be managing any of the social media content until further notice.
Thank you for the information. Wish you all the best.
Flyers for Master of networks: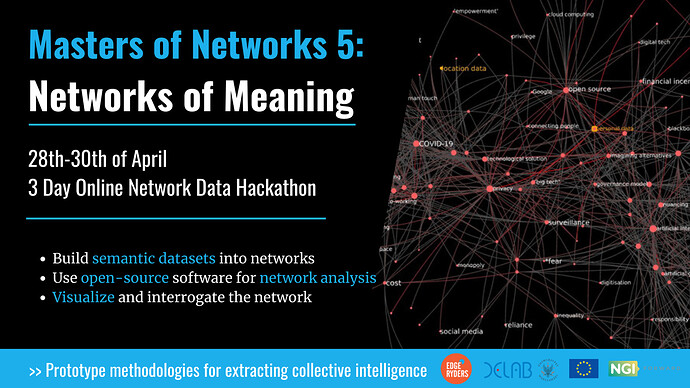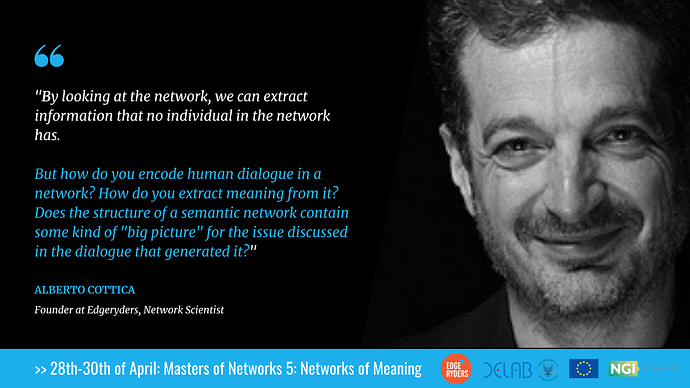 I am covering for Maria while she is out on leave. I have a question about this process and the need for it, at least regarding NGI. If the ethnographers say they have enough material and actually don't want to code more than what is there (and at this point hardly anything new shows up), then what is the purpose of doing this for NGI at this point? Is it to stimulate interest in the 'final event'? @nadia ?
Meanwhile, what's going on this week…
New EU rules for online platforms regarding taking down terrorist content within 1 hour of a warning:

An innovative approach to sustainable internet - adjust servers according to where the sun is shining:

Alberto led the Interpretation Challenge at the recent Masters of Networks event: