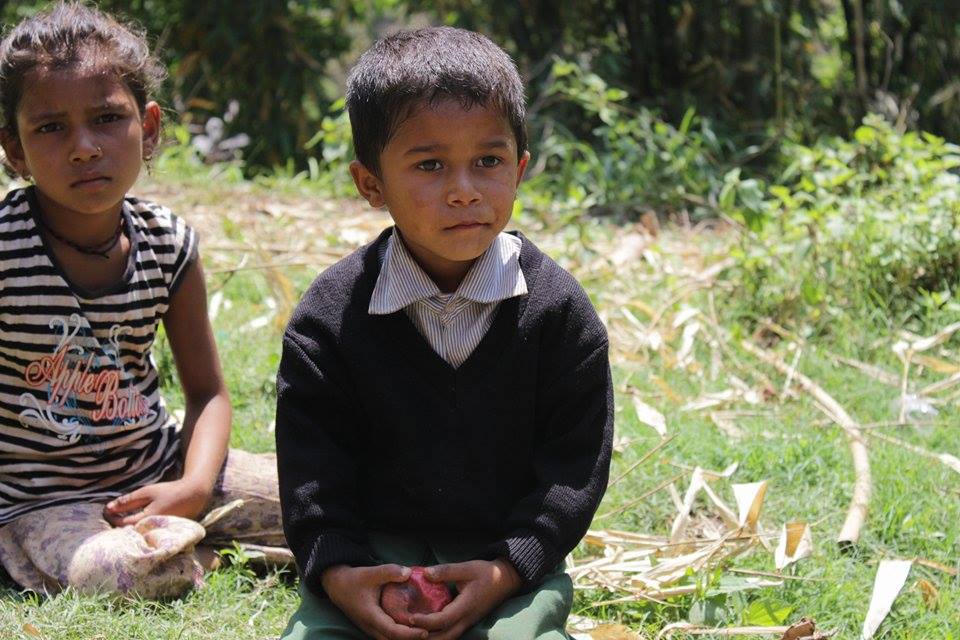 The opportunities can then soar. It is Thursday and I get in touch with Kamal Bhatta. He is a filmmaker, actor and an activist and most recently, he has been actively involved in the project #Act4quake. Through funds that was about 14000K, the initiative managed to reach the depths of Earthquake stricken region, all thanks to volunteers who worked hard. This is a great example of citizen driven earthquake relief that scaled up considerably. Their work is interesting but it is best if Kamal shares his story himself. So here it is.
Since the beginning
"We are working as a team #Act4quake a joint effort of AYON (Association of Youth organization Nepal) and CYSU (Come on Youth Stand Up). AYON is an umbrella organization for Nepali youth NGOs and CYSU is a volunteer organization working for the natural disaster hit area for 6-7 years. After the May 12th Earthquake, I joined them as Individual volunteer and was included in the Core Team since 27th of April. This #Act4quake team was set up after 23 hours of earthquake but I joined them later. We first set up help desk near the office of AYON from Day 3 to call volunteers and seek donation. Next we started receiving volunteer calls and helping hands, so we started our relief distribution from fourth day of earthquake.
Until now, we have finished 30 days of work, we have mobilized 1000+ Volunteers to the affected areas, 200+ Volunteer teams deployed, we had 550+ volunteers with special skills, 30+ back end staff and support to make distribution easy. We have reached 270+ communities and covered 17 districts. We have also supplied 270+ loads of truck filled with 53000+ kilograms of dry food and 18,921 kg of other food items along with 677+ pieces of other medical items. We also delivered 9500+ tents and tarps and 900+ of bedding (blankets,towels, mosquito nets, mattress). We received 400+ individual and institutional donors (donation in the form of money, clothes, food, medicines) and we received NRs. 14000K Cash from individuals and institutions."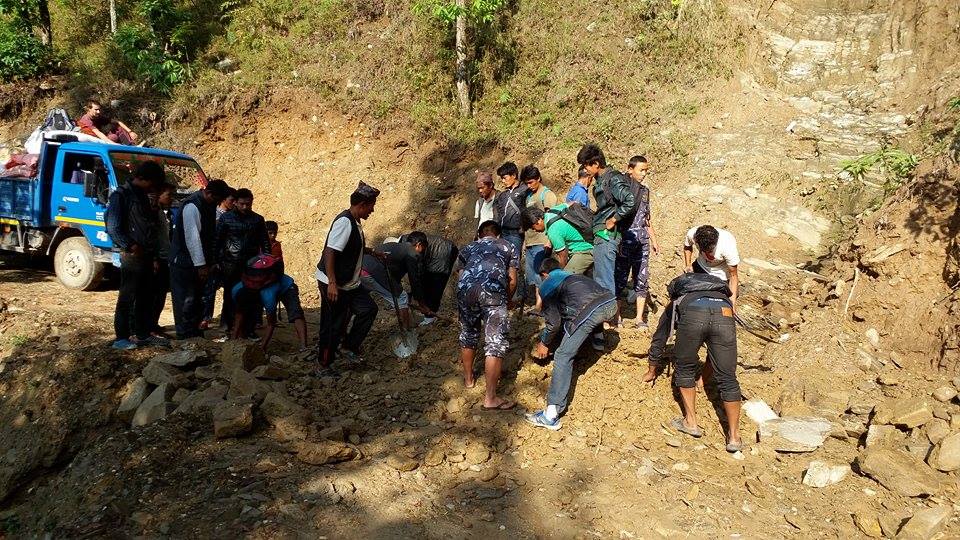 Organizational focus
"We focused our relief work only based on food and temporary shelters as there was an overwhelming demand for it from the hard hit zones. Although for the first few days we mobilized some volunteers for Sanitation work, and there were other volunteers organization working in cleaning up rubble in heritage sites and sanitation, we decided to focus on food and temporary shelter. We worked in remote areas of Sindhupalchok, Dolkha, Kavre, Gorkha, Rasuwa, Dhading, Nuwakot, Gorkha, Lamjung, Ramechhap, Solukhumbu. Our volunteers carried carried sacks of rice on their own and walked for 3-4 days to reach the affected remote areas.
At the start of our relief distribution program, I was helping the team as back end staff because I was not fully fit to travel. After a week of operation, I had a chance to travel to Sindhupalchok a district hard hit by earthquake. While travelling I saw the impact of earthquake was enormous, almost 95% of houses were turned into rubble, there was despair in the faces of people, people were waiting for helping hands and also government support for clearance of the destroyed house in the city. As I moved to the rural areas, I found people in desperate need of food and shelter but they were resilient enough to build makeshift shelter, cremate the deceased people and manage the task of decomposing the domestic animals killed by Earthquake, which was a great step to curb the feared epidemic very probable after the earthquake. Experiencing all these, I learned that our society was divided into two groups - major portion was resilient and there also were more dependent ones. What I also felt was that there are evil trends like caste based discrimination on the relief distribution operation. Marginalized people were left out or given less relief materials as compared to the people who had access to the government agencies, because of their higher dominance in the society. I also got a chance to test myself in this crisis. Although I was afraid of aftershocks and my family was very protective of me, I went out and reached those who needed me."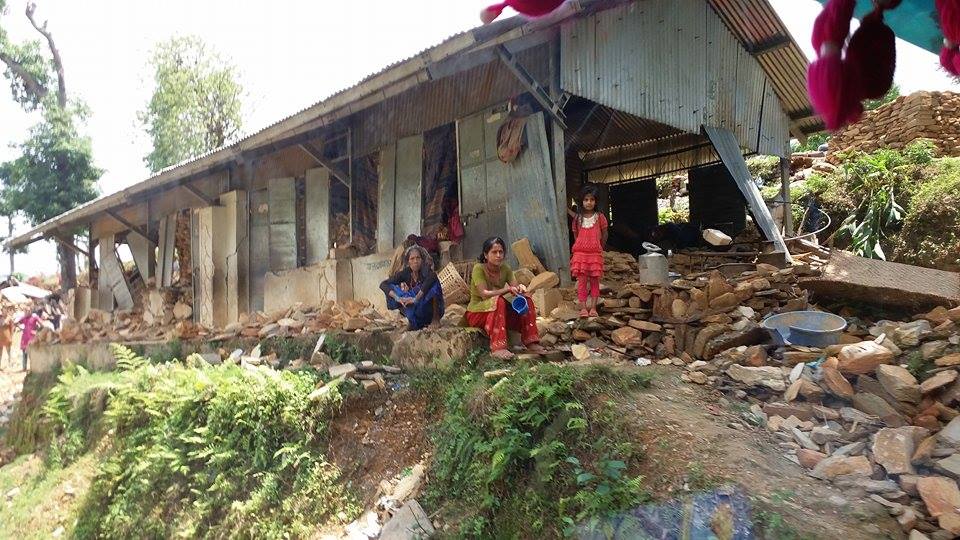 Heartbreaking and eye-opening experiences
"When our team was distributing in Batase VDC of Sindhupalchok to the ethnic Tamang people, a big dispute erupted out of nowhere. As I proceeded to the crisis site, I saw a small number of people asking for Tarps and food but some of Tamang youth were about to push them from the site. When I inquired about the small group, I found out they were from lower caste and they received less relief materials and their houses were fully destroyed. Despite their request of rice and tarps, the Tamang groups (also a minority) did not stop opposing the distribution. They were abusing the Dalits verbally, I was so struck by that event, and I left wondering if one marginalized group is trying to suppress another minority then what would an established caste do to the minorities during this crisis?
We all were in a hurry to reach the needy people of affected areas. But we constantly forgot so many things like supervision of the area to protect children and young girls who were the easy target for human traffickers and we somehow were lost in the emotional web that whenever some people came and told the story of people starving and the area was out of reach, we instantly dispatched the relief items without validating the event. We also could have included separate relief packages for infants, pregnant women, lactating mothers, children under 5, old aged people and differently-abled people because these people are in most vulnerable positions in this kind of catastrophic event. So demand validation and also a more efficient way of dispatching could have made the entire process a little more systematic. There were less co-ordination with another volunteer organization because we were overwhelmed by the demand for relief, and sometimes there used to be lack of volunteers to coordinate with other agencies."
Helping hands
"I think we along with others had little knowledge to approach this post earthquake relief work, but we reacted solving micro issues like calling for volunteers, mobilizing them, seeking donation, managing logistics, looking after supply chain of relief items, volunteers mobilized as wedge labor, coordination with government agency, validity of needs, supervision. With this experience we can probably handle more complicated issues in relief distribution work by finding out and curing weakness we had in this operation.
We contacted government from the first day of operation. We were first to get authority to carry out relief. We contacted every CDO office of respective district before dispatching the relief materials, we contacted security personnel for the security of our volunteers and logistics and they responded positively. We contacted District Health Offices (DHOs) to set emergency Health camps and we were given approval instantly. Some DHOs also took some medicine and surgical items from us. In Rasuwa Army and government health personnel joined our team to make emergency relief effort quick. It was two way coordination work and both sides managed to make positive impact."
And the present
"Right now #Act4quake team has shifted its focus to rebuilding by organizing Youth work camp in remote village of Makwanpur, Nuwakot and Sindupalchok. A group of skilled volunteers were given orientation of the program and sent to the site to help rebuild temporary shelter by using local resources.
On individual level, I am working on sustainable reconstruction project for people of Chandeni Manden VDC Majhitar, this will be based on sustainable agricultural co-operative Model. I'll share the story once it is done completely."
And so the story ends. Or begins. #Act4quake is working persistently, and we hope to hear their stories more regularly. Thank you Kamal Bhatta (@Samarthin) for your time. We are waiting to hear more of your stories.